Another warm and pleasant afternoon today! The last one this week, sorry to say.
Rain Friday through Saturday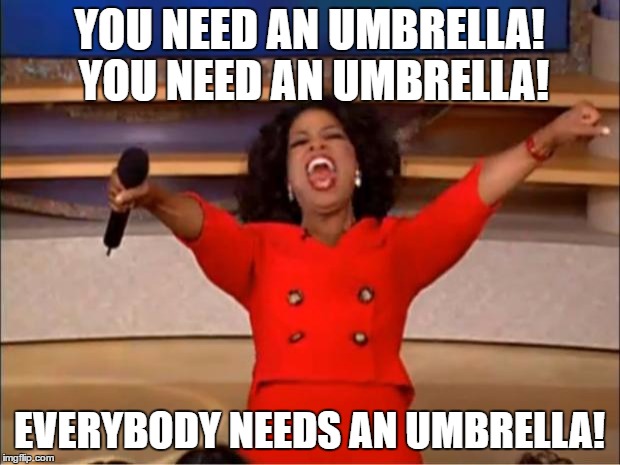 Light rain will begin sometime around/after lunch Friday then continue throughout the day, becoming heavy at times through Friday night.
Here is the latest HRRR model showing the rain arriving around lunchtime Friday then continuing into the afternoon: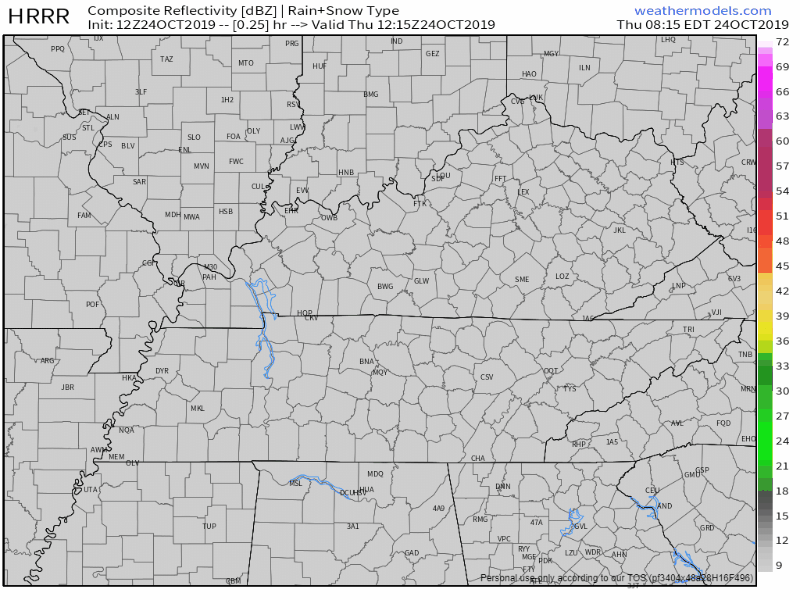 The NAM3 model agrees with this timing. It predicts rain starting Friday around lunch with the heaviest rain Friday night into Saturday morning, before tapering off to off and on showers Saturday afternoon, with more heavy rain Saturday evening/overnight: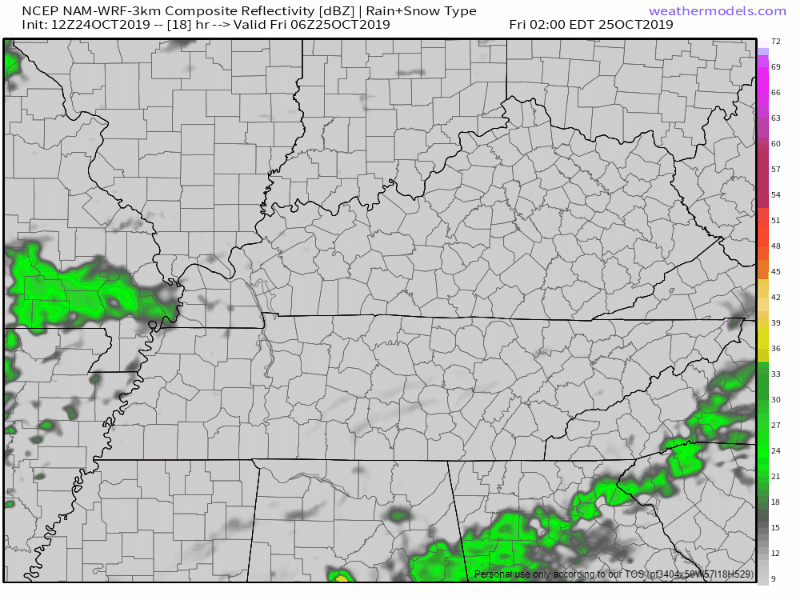 It's probably premature to call all of Saturday a washout. During the day the heaviest rain will be west of us; at that time we may see breaks in the afternoon. However by Saturday night all that rain building to our west will be pushed across Nashville and Will Co by a cold front, re-raining us out.
Rainfall Totals
This will be a widespread soaking rain for our area. Expect about 1.5″ from Friday through Saturday at 7 AM, then another 1.5″ or so from Saturday at 7 AM through Sunday morning.
No severe weather is expected. Because of our drought flooding is not a big concern but localized flooding is possible.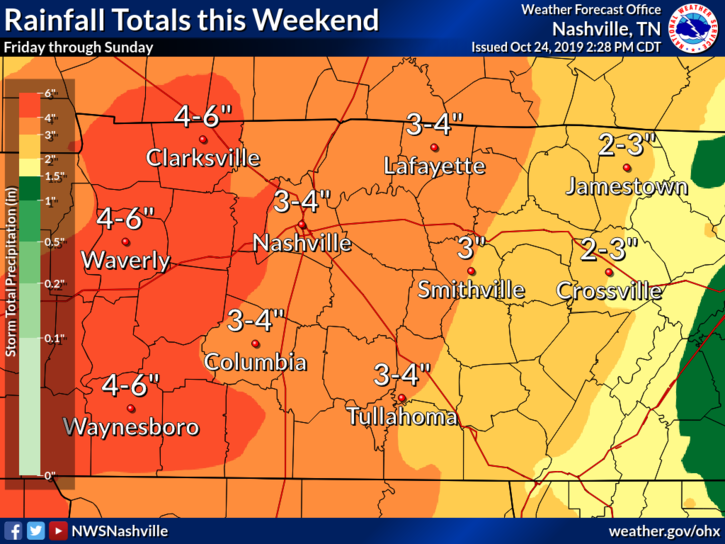 Temps
Highs on Friday around 65, Saturday's high near 70.
Clearing Sunday into Monday
Showers will come to an end early Sunday morning, with clouds clearing throughout the day. Good news for the Titans game.
Monday will feature mostly sunny and pleasant conditions before the next round of rain arrives on Tuesday or Wednesday.
Editor's Rant: About that snowflake on your crap apps
I'm talking about this:
And this:
"Fire!" In a crowded theater.
This is hogwash and here is why.
Forecast skill seven days out is bad. The science isn't advanced enough to attempt to time the precip. Determining the precip type is either ignorant or intellectually dishonest especially when when it comes to snow where timing is everything. A snow forecast at 7 hours away in Middle Tennessee is full of uncertainty, at 7 days away it's comical.
Dropping that snowflake for the entire day next Thursday is like taking a jar of 100 marbles, 96 of them green, 4 blue; when asked to describe the jar you put down a clip art of a blue marble. But the jar is 96% green marbles! Facts don't matter, clicks matter, I guess.
To put down a flake for the entire day exaggerates the entire story. Even if a few flakes went flying Thursday morning 10/31, they'd melt on contact. The dominant precip type is rain. Rain!
Let's suspend reason and science and just pretend it's responsible to say a model predicting the weather 7 days from now is "right." What do the models show? Let's review them:
Here's the Euro and it shows…just rain! No snow!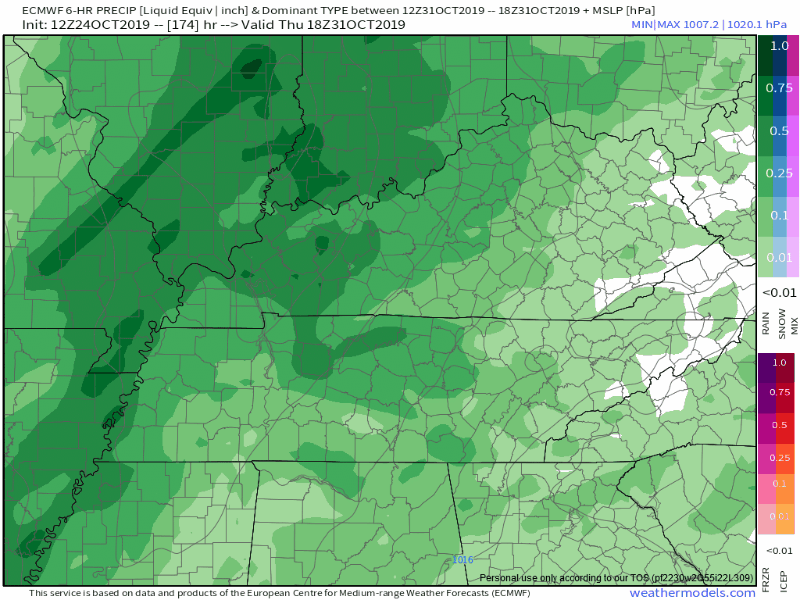 Here's the GFS, it barely shows any rain and certainly no snow.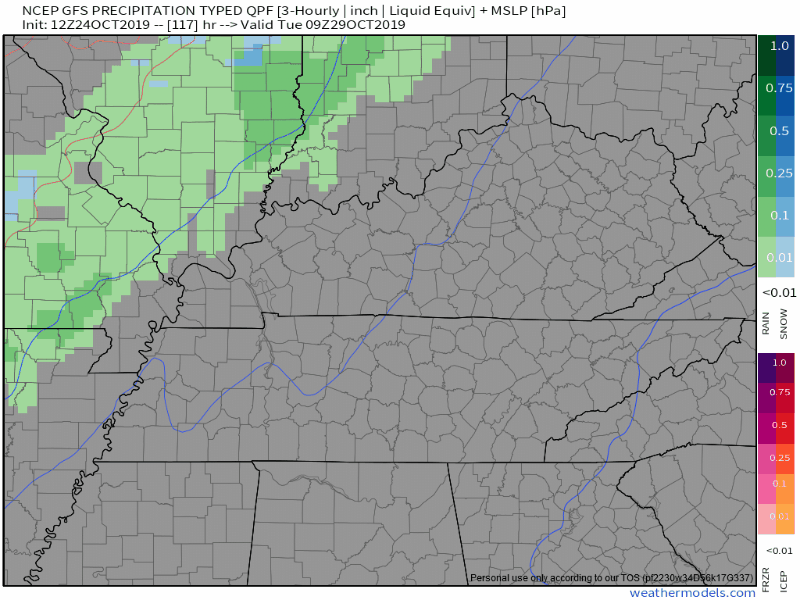 But I guess it's OK to spread this nonsense as long as you attribute it to The Weather Channel.
"I didn't say it, The Weather Channel said it!"
And traditional news sources wonder why they have credibility problems. It's not a funny tweet if it spreads misinformation in order to be funny or cool, sorry. Not sorry.
One more time: the gold standard for medium range forecasting, the Euro model ensemble approach, depicting snowfall for the next 15 days, is below. Two of the 50 members of the chorus are calling for 0.1″ or 0.2″ which would undoubtedly melt on contact, the other 48 members are singing the It's Not Gonna Snow song:
4% of the model members have barely any snowfall.
But let's put a snowflake on the entire day then tweet about it!
You're journalists. Find facts, look for nuance, explain, embrace uncertainty.
Cold Trick or Treat
While we're here, be reminded the timing on this remains general and imprecise. This may change, perhaps dramatically.
If the rain comes through 10/30, it'll be because a cold front is causing it. Behind it cold temps, dress warm, Free Candy Hours may be very cold, 40s is my best guess right now. Choose warm costumes.