Pleasant today and Thursday with normal-for-October temps for the next 7 days. Then imagine a kinda chilly soaking rain event starting Friday (night?) and lasting into Saturday and maybe even into Sunday, gross.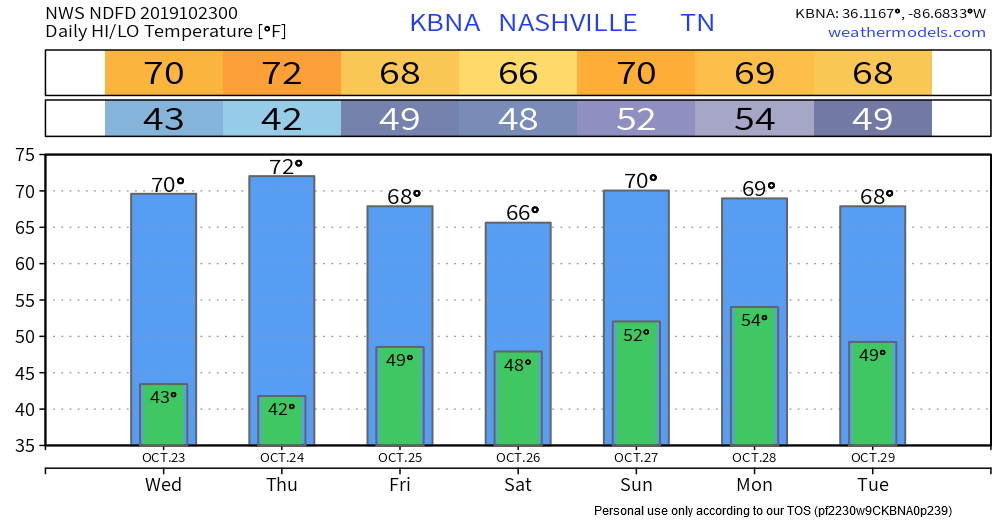 Rain Begins Friday
As early as in the morning but current thinking is that it'll start after it gets dark Friday night.
Rain Continues into Saturday, Maybe Even a Few Thunderstorms
No strong or severe storms, but rain may be heavy at times. Hard to say whether it will be a continuous rain but we think the rain will be "on" more than it is "off."
Uncertainty remains about whether the heaviest rain will fall, east, west, or directly over us Saturday, but there is suggestion the amount of precipitable water will be very high for October, usually our driest month. This means way too much rain for outdoor sportsball activity.
Rainouts appear likely.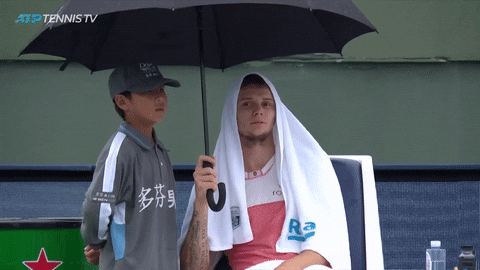 Heaviest Rain Should End Sunday AM, But Rain Chances Might Continue Thru Sunday Into Early Next Week
The Titans are home at noon. The field will be wet, and rain may be ongoing, too soon to tell. Rain may extend into next week but here is when the models disagree too much to say more about that, we just don't know.
Total rainfall for this entire event around 2″ to 3″, most of that falling Saturday: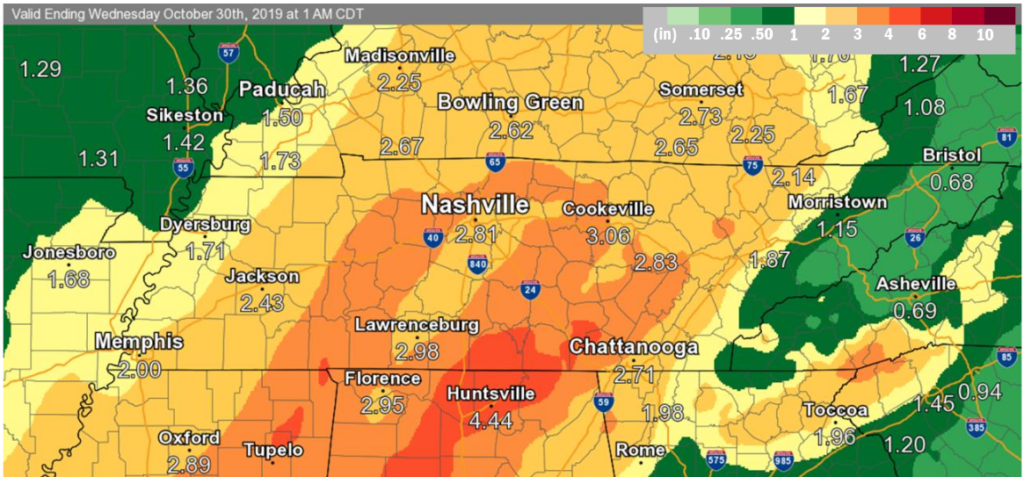 Right now this does not look like a flooding event. Drought remains, we could sure use the rain. Expect forecast changes and revisions to rainfall totals. Possible an axis of heavy rain sets up over us, also possible the axis sets up elsewhere and we don't get that much.
Trick or Treat?
The data for next Monday is muddled/messy, so much more so for October 31. Some of the ensemble models have a slight uptick in precip chances October 31, and if you look at deterministic runs (one run of one model instead of all model runs of several models) you can find support for whatever you hope to see. Forecast skill for a 4 hour event 8 days away is really poor. Will it rain out, we don't know. The point is: all possibilities remain on the table. Forecast skill improves closer to the event, we'll keep you informed.