Story #1: Strong/Severe Storm Potential Saturday
The Storm Prediction Center has assigned a "2 out of 5" risk category for most of us on Saturday. Areas W of 65 has been in an Enhanced or "3 out of 5" risk category.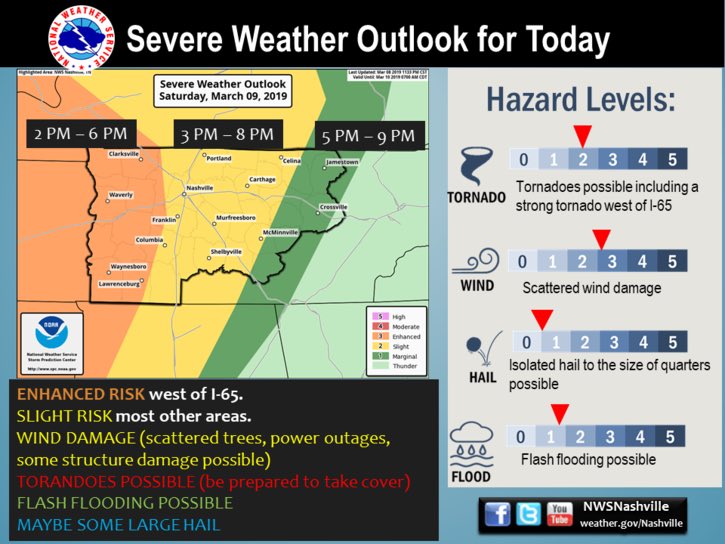 Reasons We Might Have Severe Weather
As a low pressure system progresses through the Plains and upper Midwest, it will drag a cold front through Middle Tennessee tomorrow. With this system will come some storm ingredients.
Highs Saturday will be noticeably warmer than today. We're forecast to top out at 67°. So, that'll be nice.
For severe weather around here, we need a few ingredients. Namely, instability (CAPE), wind shear, lift, moisture. We will have plenty of moisture and plenty of lift (from the cold front).
Let's focus on wind shear and instability.
The wind shear is crazy high. Like, really high. For severe weather, in the right environment, numbers in the neighborhood of 250 are sufficient to create rotating, strong/severe thunderstorms (note not all rotating storms make tornadoes, but they can make tornadoes). The HRRR model thinks tomorrow we'll see shear numbers of 600, 700, or even 800. These numbers are obviously sufficient for severe weather, and maybe even too high.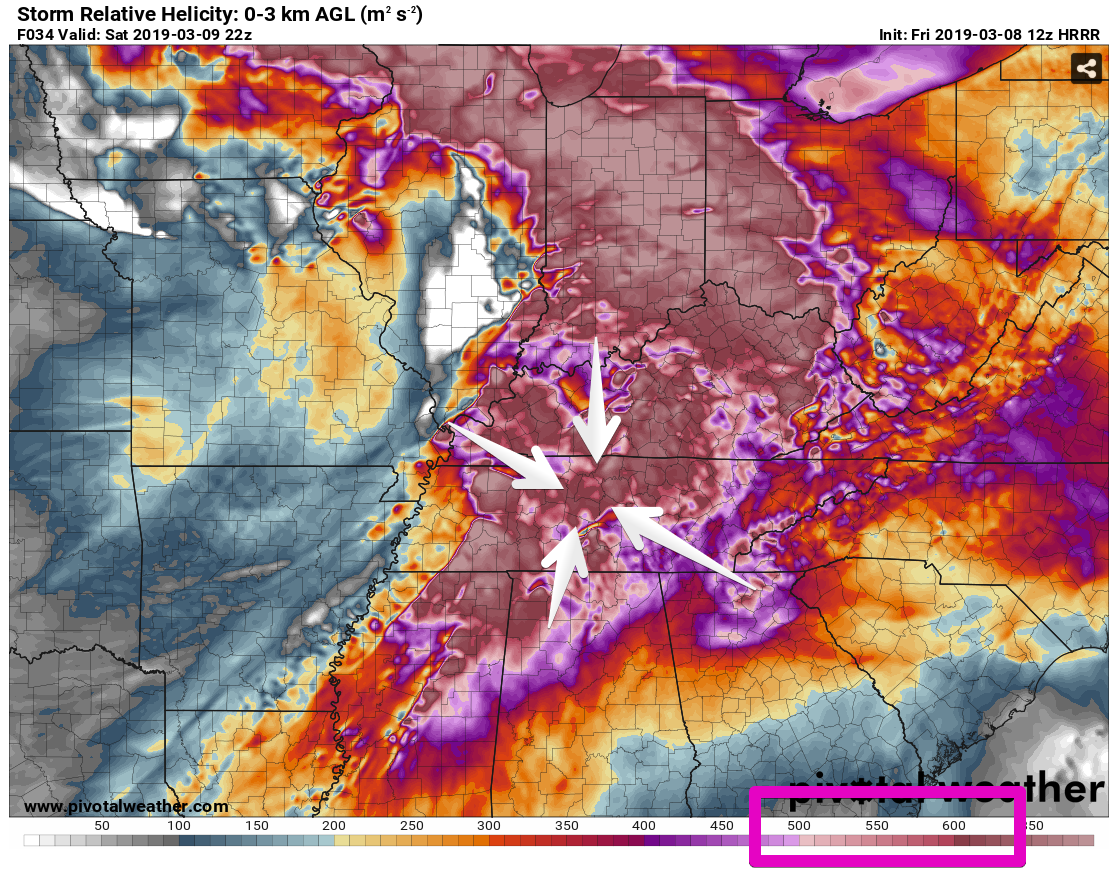 Instability – measured by CAPE – is a different story. The same HRRR model run shows sufficient CAPE to make storms west of us, but it falls off significantly as the system approaches I-65….but the CAPE is not zero. Model animation runs from 10:00 am to 6:00 pm Saturday.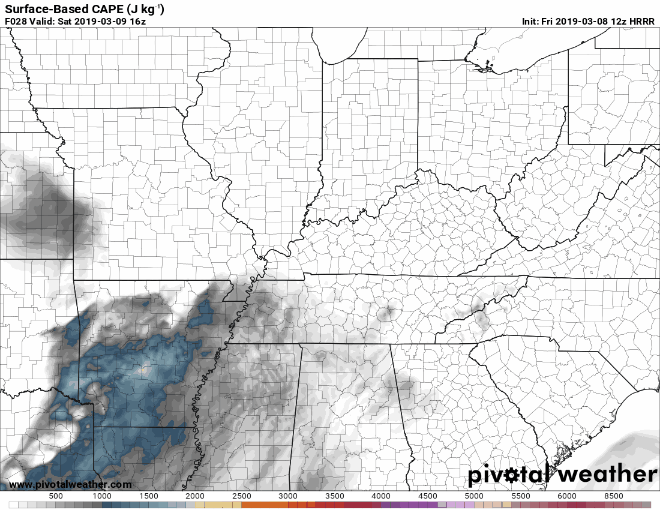 CAPE/instability will be high enough that we'll have our eyes peeled to the west for sure. And if that CAPE hangs on a little longer, it'll team up with other ingredients and create very strong/severe storms.
Reason Severe Weather Might Be Limited
Main reason: CAPE (Instability, Storm Food) drops off, and the storms weaken as they approach. This may or may not happen.
Possible Hazards
All hazards are possible with this event. Damaging straight-line winds will be the primary threat, but hail and isolated tornadoes are also possible. Keep in mind, though, the probability of severe weather of some kind occurring within 25 miles of you is 15%. Wind, hail, tornado probabilities will be broken down individually in tomorrow's update.
Localized flooding is also possible, but the probability of that is "marginal," around 5% to 10%.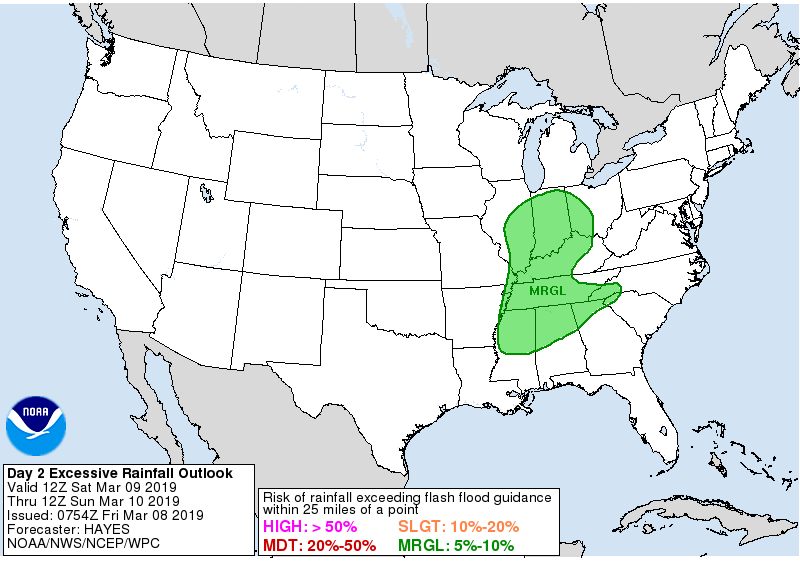 Timing
Afternoon and early evening. More detailed timing will be evident Saturday morning. Range of possibilities is too great to narrow it down.
Sunday
The sun will return! High temps will be near 63° with light winds.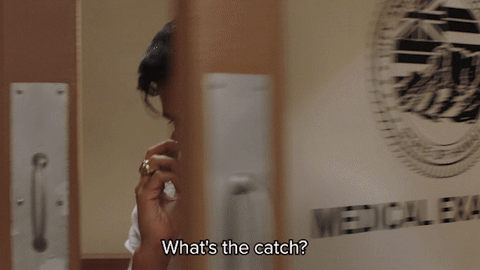 Glad You asked.
Story #2: 7-Day Rainfall Totals
It's no secret that we've had too much rain this year. Unfortunately, current forecasts show more on mid/late next week. There are a lot of ways this could change, mostly dealing with the specific areas affected the most, but the Weather Prediction Center paints 4-5 inches across our two counties from today through Friday morning (March 15) at 6:00 am. So, yeah. We'll have more to say about this as a mid-late week system approaches and make adjustments from there. After rain today and Saturday, ETA for the next round of heavy rain is late Wednesday into Thursday. Stay tuned.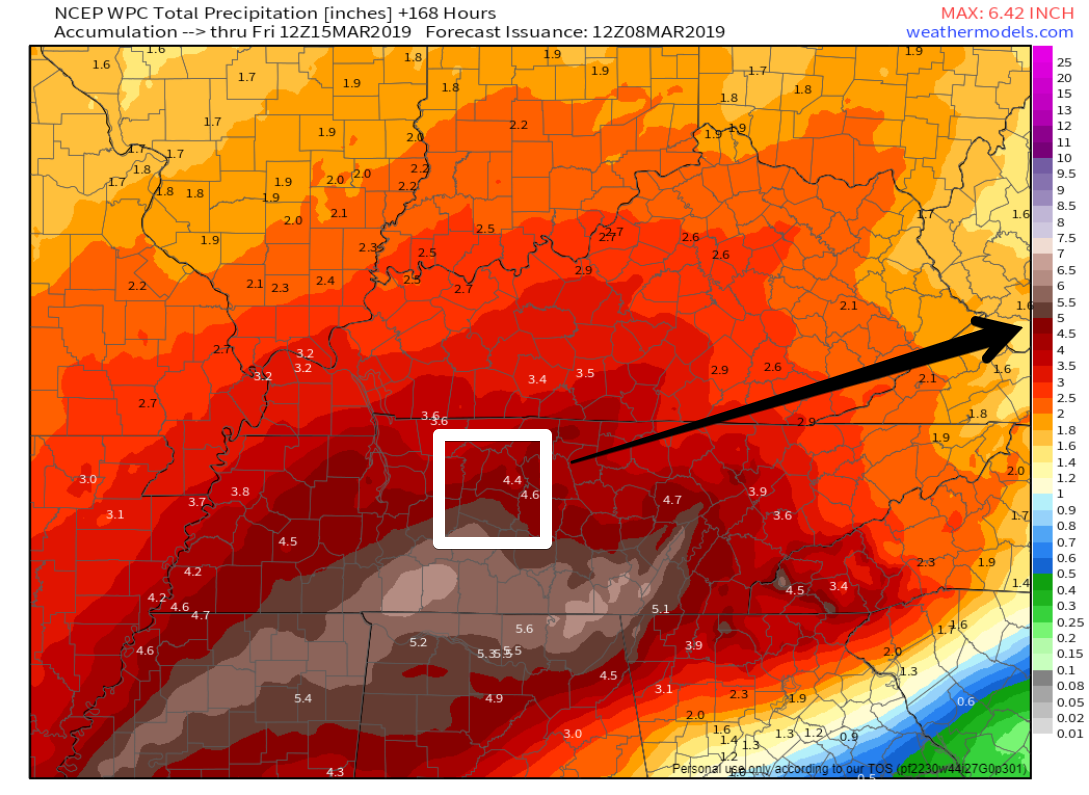 ---