---
Patchy Fog Developing Overnight
Mostly cloudy skies expected overnight tonight with temps falling into the low-40s. Do not be surprised if you wake up to some patchy fog tomorrow morning.

Two Rain Makers This Week
Highs look to bounce through the mid-50s to lower-60s through the rest of the week. Wednesday night and Thursday look to be our driest period through it all.
Rain Maker #1 – Tuesdayish Through Wednesday
While our first rain maker could make its' way to Middle Tennessee during the daytime hours Tuesday, it appears more likely to arrive Tuesday evening time frame. These showers look to hang around through Tuesday night and through the day on Wednesday.
GFS Loop Tuesday Afternoon Through Late Wednesday Night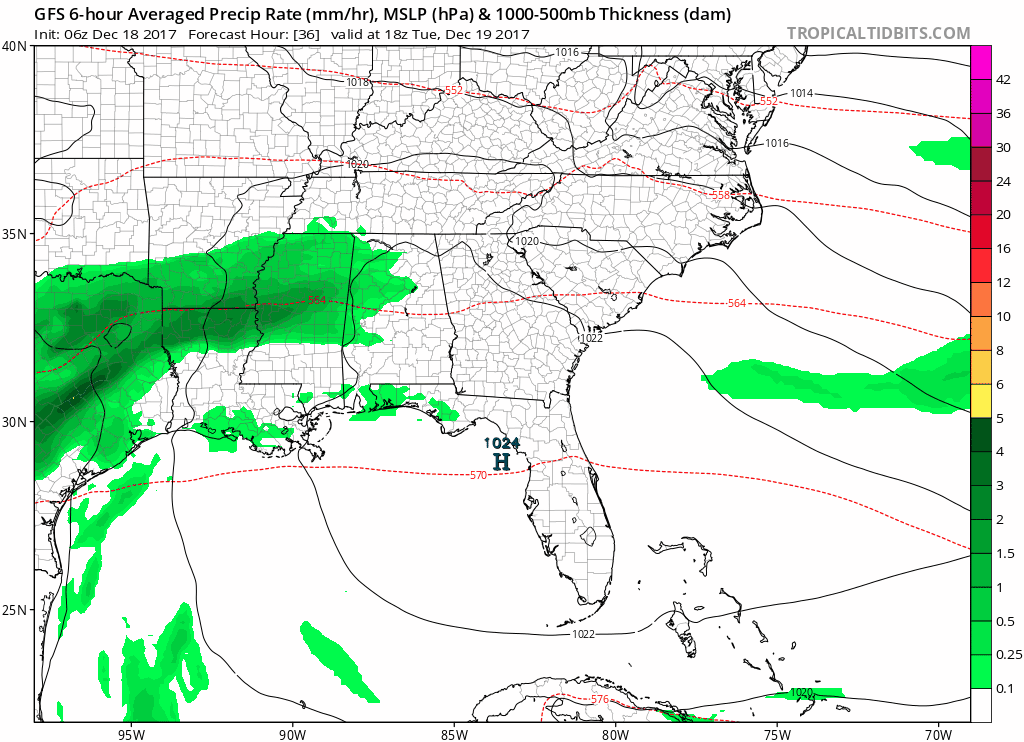 No widespread severe weather is expected, although those south of I-40 may see periods of heavier rainfall. For this reason, we are right on the cusp of a marginal risk of excessive rainfall from the Weather Prediction Center.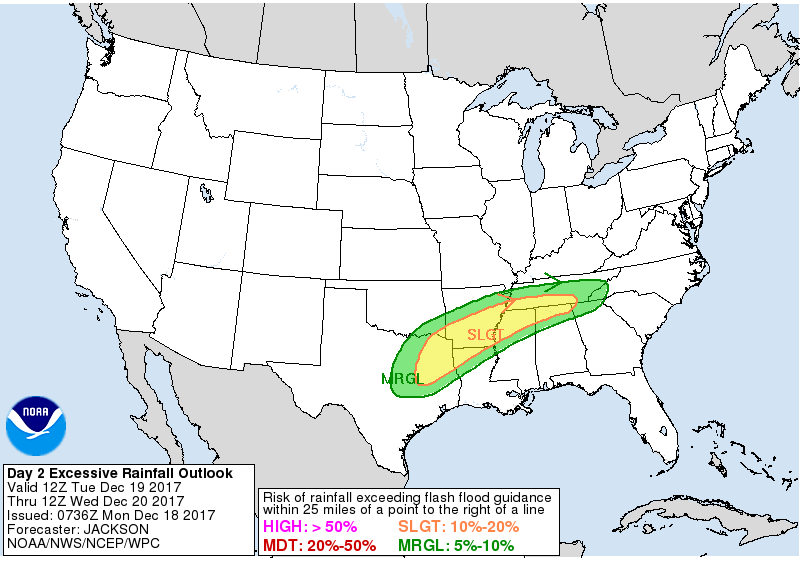 When all is said and done, looks like around an inch to two inches of rainfall could fall over our area.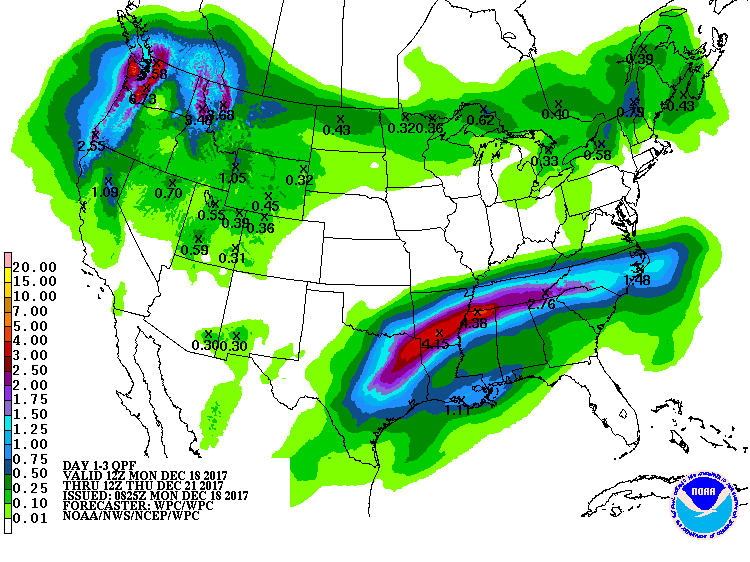 Another point to add for Wednesday will be our winds. As the low pressure system moves through, winds may get blustery at times with gusts upwards of 20 mph possible. You'll still want to keep your umbrellas handy for Wednesday.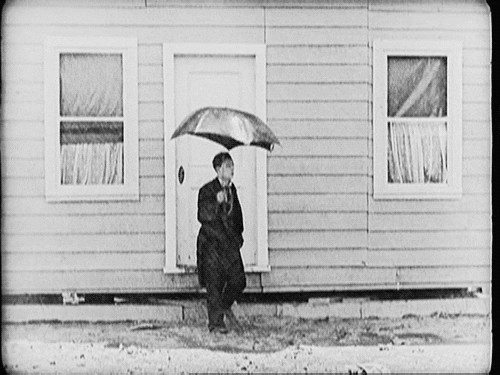 Rain Maker #2 – Late Thursday Night into Friday
You'll want the umbrella once again on Friday as more showers move through Middle Tennessee.
GFS Loop Late Thursday Night Through Early Saturday Morning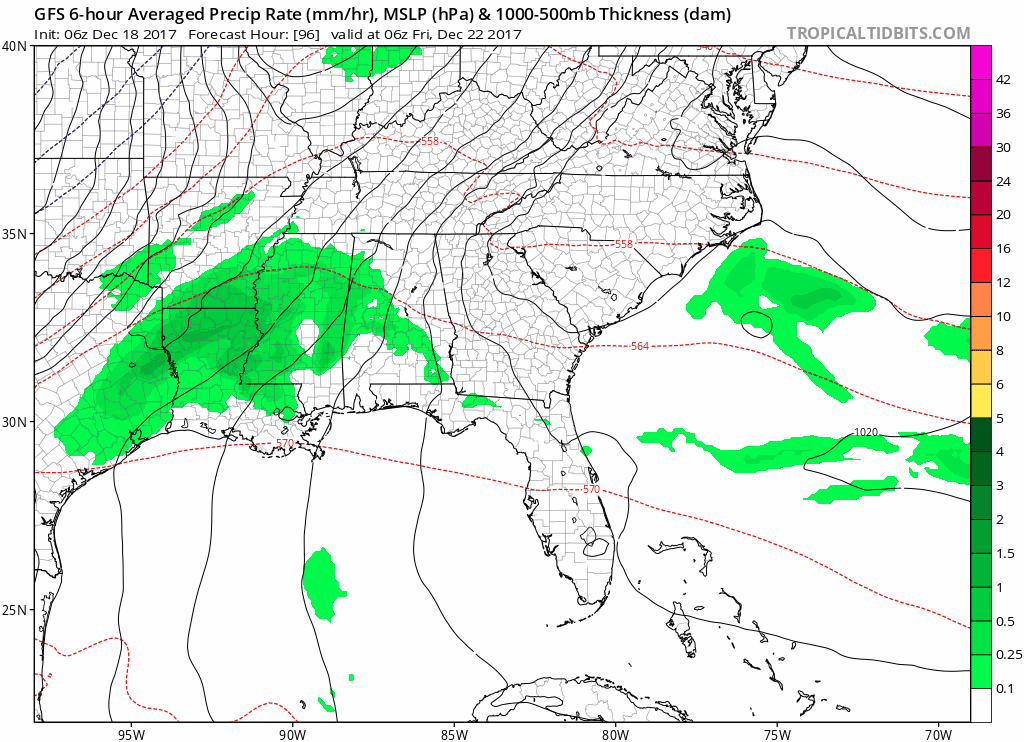 With this system, expect to see even more rainfall than system #1. Models are hinting at over 2″ being possible in some area.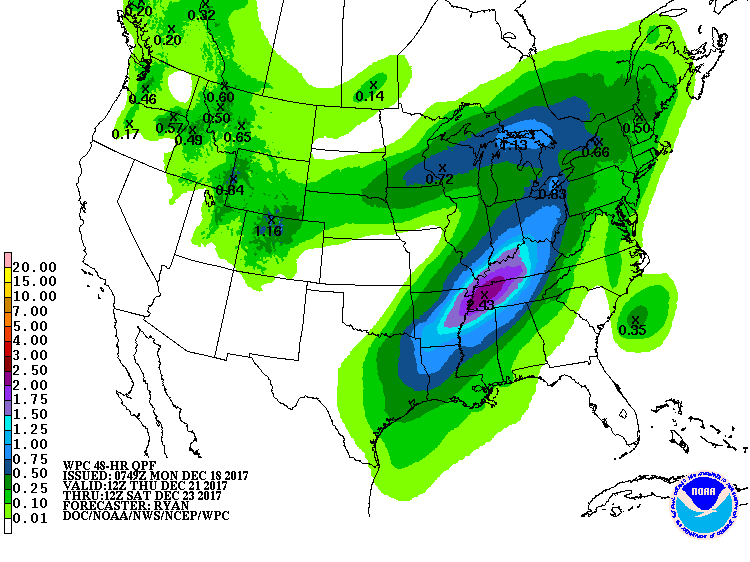 This is still a few days out, but it looks like a lot of rain will fall on grounds already wet from rain maker #1. Here is what our local NWS had to say about it in their morning discussion.
Both the GFS and Euro solutions are in agreement about 2+ inch storm total rainfall, which means some spots will see more than that. This is still Day 5, however, if these forecast storm totals are persistent, some flooding will be possible.
This Weekend and the Beginning of Next Week Guess
Models continue to disagree looking into the Christmas weekend. GFS wants to keep us dry through it all while the Euro dances with the idea of more precip. and a possible wintry mix.
Hopefully the models will begin to come into better agreement over the next few days, until then, there will be great uncertainty.
---