Current Radar
If you looped the radar at 304 PM, you saw one batch of showers move NE, the other NW, because why not.
As Meagan wrote this morning, rain is coming tonight. Moisture from an upper low and a surface low in the Gulf is surging north.
HRRR has rain increasing late tonight, possibly arriving late enough to allow us to get in early evening ball games. Note the time stamp in the upper right:
Notice how the rain seems to be dodging us until later tonight, then it turns into a full on soaker in the wee hours of Tuesday morning.
Very Rainy Tuesday, High 76°
This afternoon, NWS-Nashville wrote that the GFS and Euro models think we'll see precipitable water tables at 1.8′ and rain totals through Tuesday night of 2″.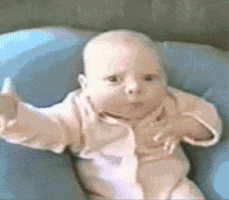 Yeah, no.
NWS-Nashville swiftly dismissed that idea. 0.75″ is more like it. The reason: lack of synoptic support. There's not a LLJ in place to enhance low level converg…
The QPF reflects NWS-Nashville's thinking. This depicts the amount of rain (in inches) we will be receiving today through Wednesday morning.
So, look for less than an inch, but it'll still be wet. Really wet.
The high temperature will be slightly cooler due to overcast skies – topping out at 76°.
Dew points will be in the hairdo ruiner stage.
Most of the rain will fall during the morning and early afternoon. Outdoor activities Tuesday night look unlikely.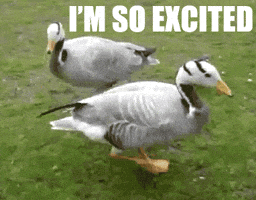 Minor flooding isn't being ruled out, but it's not expected.
BTW, thunderstorms are possible, but unlikely. Just don't be surprised if you hear a rumble of thunder.
A cold front is expected to pass through Wednesday morning. The winds will pick up a bit on Wednesday morning into lunchtime, ranging from 10 to 15 mph. There will not be a huge difference in dew points on Wednesday though. They will stay in the upper 60s throughout the day with a high of 74°. There will be a few isolated post-frontal drizzlers on Wednesday, but the chance will quickly decrease late afternoon into the evening.
You will really feel a difference by Thursday morning after the cold front. The drier air will begin to filter its way into the area with winds out of the north really bringing in the drier air.  Less humidity is on the way with a cooling trend as we end the week.
Models diverge significantly for the weekend, with the Euro lingering a chance of light rain, and the GFS keeping us dry. NWS-Nashville likes the drier solution. (The Euro model has been having a bad week.)
This website supplements @NashSevereWx on Twitter,

which you can find here.