Current Temps and Radar
Wednesday – Winter Weather Advisory – Wake Up 26°, High 38°
We are under a Winter Weather Advisory, beginning noon Wednesday, lasting until 6 AM Thursday.
How much will we get?
It should all start between 3 PM and 7 PM:
What do the weather models say?
NAM4 (0z run), has backed off the 3″ totals from previous runs.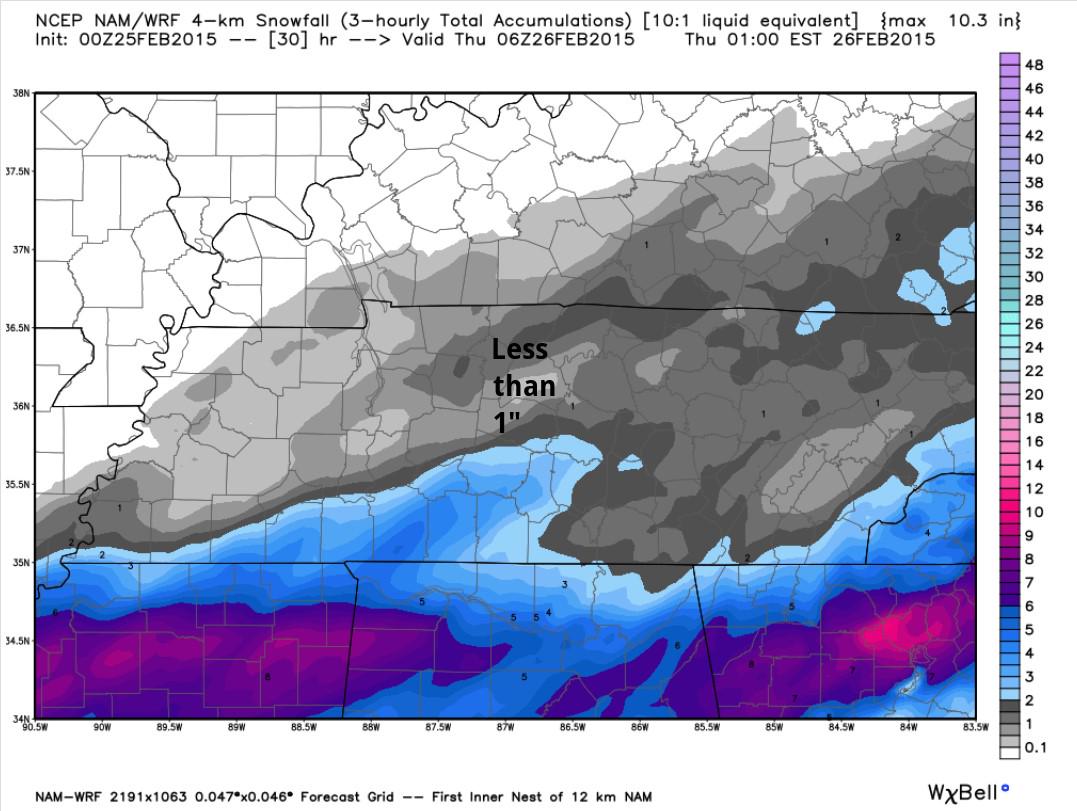 GFS (latest run, 0z) backing us down to less than 1″: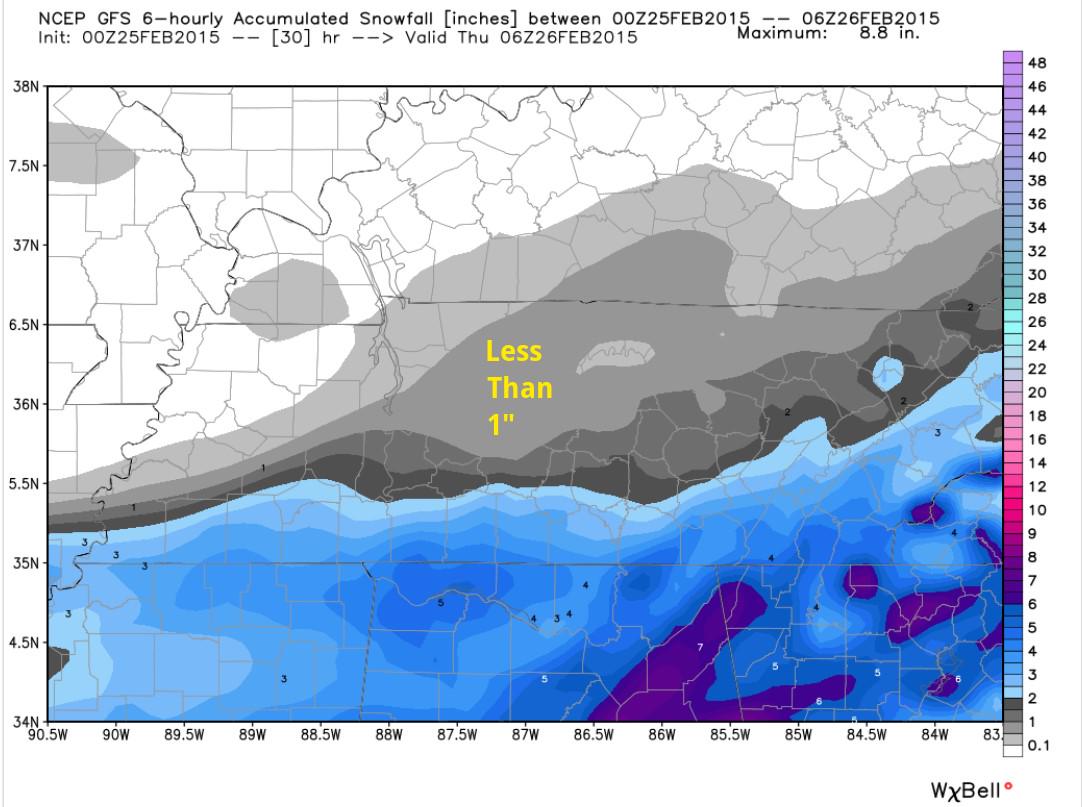 Euro model (not shown), agrees: 1″.
SREF is the big performer, still hanging on to a Snowdome-breaking 2.5″:
And then there is the Canadian, the under-performer:
Official NWS forecast has more than 1″ in most of Williamson Co, about 1″ covering most of metro, and less than 1″ in NW Davidson Co:
The above snow totals are through midnight Wednesday night. None of the models thinks we will get much/any more after then.
Four other things about this system:
1.  We are the on the northern fringe of this snowmaker. If the system wobbles south, we'll get less snow. A northern wobble means more snow. This will have to be closely watched.
2.  The precip type is expected to be snow, not ice. No "warm nose" with this system. All snow, or nothing. Thursday's high is 37°, so we should see a little melting.
3.  This forecast will need to be updated tomorrow. Consult multiple reliable weather sources multiple times. Additional/updated information can be found on Twitter @NashSevereWx. This website is merely a supplement to the Twitter feed.
4.  NWS needs your reports of snow accumluations. Tweet them simply by including #tSpotter; NWS-Nashville will see it.
NWS: "as we head into late next weekend and early next week, our weather turns significantly milder."
GEFS ensemble puts us in the 50°s!
That will come at a cost: 1″ to 2″ of rain is expected Sunday night and Monday night.
This website supplements @NashSevereWx on Twitter, which you can find here.