Current Temps and Radar
Wednesday – Winter Weather Advisory – Wake Up 26°, High 38° 
Tomorrow a pretty big winter storm will pass to our south, bringing wintry shenanigans and related misery to our southern friends.
Our big question is: will the northern edge of that system graze us Wednesday afternoon/evening?
The models are fighting about this.
On the one hand, there's the NAM model, which basically does:
It brings the system pretty far north, and drops a LOT of snow on us:
How much snow is that?
That's 3x more snow than we have seen in 4 years.
We have that, and then we have the European model. It doesn't spread 3″ across Middle Tennessee. It thinks we will barely be grazed by this system, producing up to 1″ of snow, probably less.
The GFS model is in general agreement with the Euro: up to 1″ possible. Both Euro and GFS solutions have us on the fringe of this system, and we could get nothing.
Still, I'm a little uneasy here.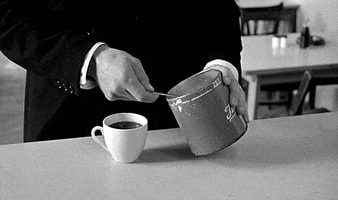 The NAM4's 3″+ model is supported by the Short Range Ensemble Forecast (SREF, see below), which averages out to more than 3″ of snow Wednesday night.
There will be a "tight snowfall gradient," meaning there will be a pretty bright line between a measurable/legit snow, and nothing.
NWS went ahead and issued a Winter Weather Advisory beginning noon Wednesday through 6 AM Thursday.
NWS says "the Nashville metro area may see 1″ to 2″ of snow with this system."
It should all start between 3 PM and 7 PM: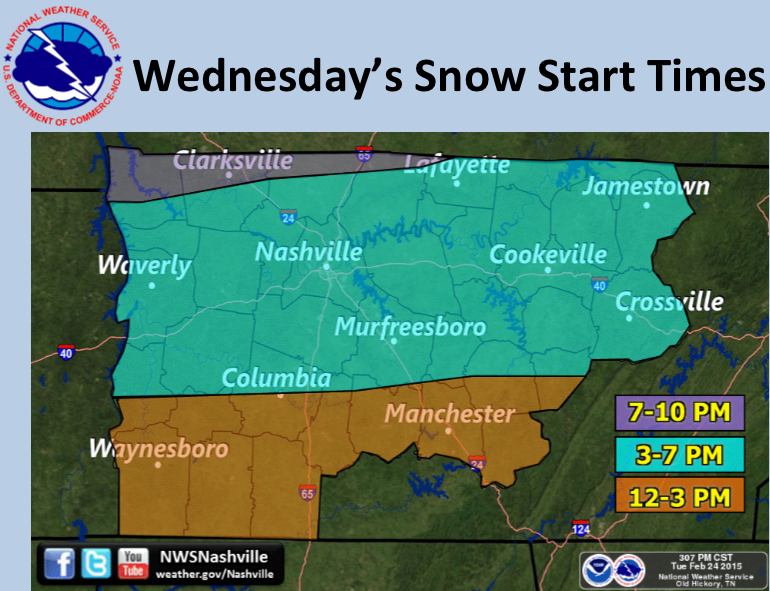 More to come, later, @NashSevereWx on Twitter. I will update this site later tonight.
This website supplements @NashSevereWx on Twitter, which you can find here.