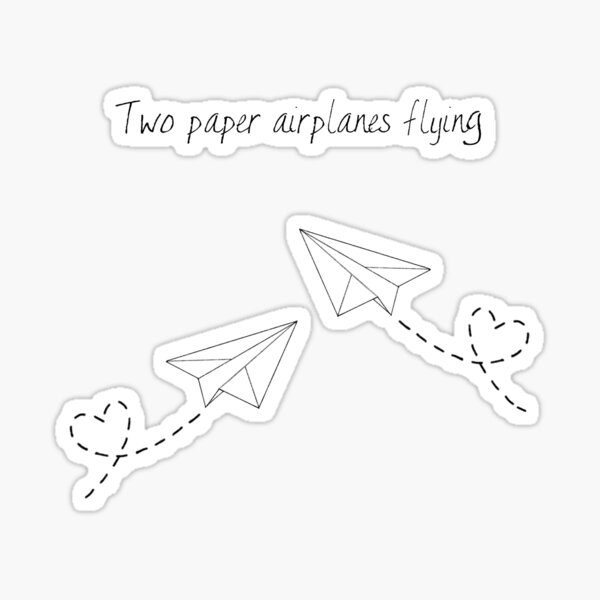 Are we out of the woods yet? Are we out of the woods yet? Are we out of the woods yet? Are we out of the woods yet?
Are we in the clear yet? Are we in the clear yet? Are we in the clear yet?
Not yet.
---
We asked the higher res models about Friday and here's what we got:
The less-reliable NAM3 model thinks it'll rain off and on all day Friday, with the heaviest rain in the afternoon and evening during the show. This is not great.
The overnight run of the HRRR model thinks rain will start around 2 PM and end around 9 PM. All of this is light rain. If this happens you'll want a poncho and shoes that can handle rain.
The latest run of the HRRR model thinks there will be no rain in the afternoon, and only a few light showers Friday night during the show. This is the nearly-ideal scenario.
I don't know what to believe. Generally speaking, the HRRR has a better track record, but it's not perfect.
Friday night Swifties should pack a poncho just in case. But that latest run of the HRRR model is encouraging!
Hey, hey, hey
Just think while you've been getting down and out about the liars and the dirty, weather crap apps of the world,
You could've been getting down to this HRRR model run!
Also, the temps – a rain jacket may be the move. There will be emotional and physical heat in Nissan will all the fellow Swifties jammed in there having Real Community, so expect it to be warmer than the 58° forecast, but a jacket is something to consider – it may be a little bit chilly. Not a summer concert y'all.
---
Not everyone is Swiftie /gasp/. Those rollyballing or partying Saturday, have hope. Models yesterday showed heavy rain after midnight Friday night into Saturday morning. Not anymore! The latest HRRR is dry, actually, Saturday morning. Other models have more rain around. I don't think anyone has firm grasp on this forecast. What else is new here in May? Have a Plan B, and check back tonight and tomorrow for updated information while the data tries to agree on a solution.
---
High resolution models aren't yet in range of Saturday and Sunday nights but the Euro model shows only very little rain – if any rain – both nights. I'm not convinced we are in the clear without the high resolution models because the pattern is unsettled and unstable so it's impossible to rule out rain chances either night. The GFS model has rain in the middle Tennessee region both nights so check back tonight and through the weekend for updated information. Plan a poncho that you may not need!
---
Guh, the temps next week. Pre-Summer knocks.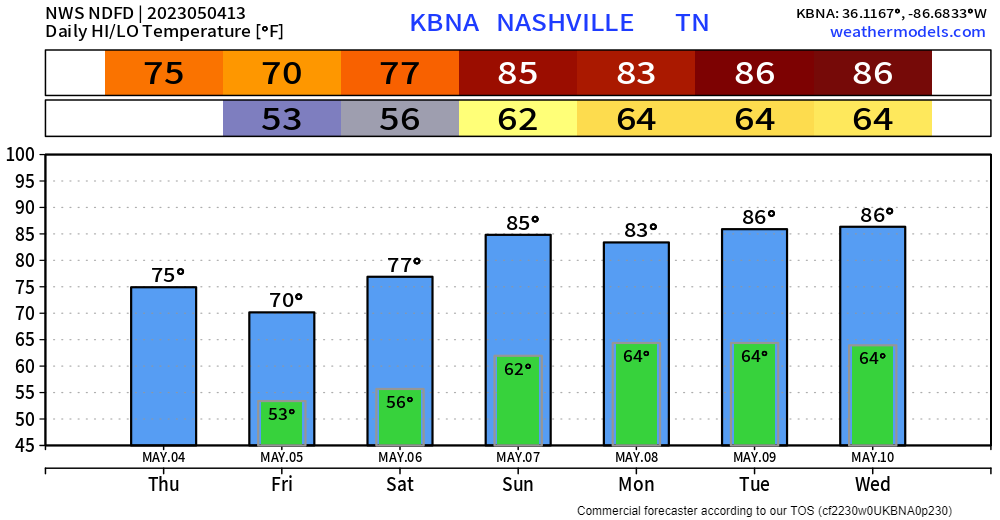 Quick References:
Weather changes constantly.
Follow @NashSevereWx on Twitter for any changes to this forecast.
We are 100% community supported. No ads. No subscription fees. Keep it free for everyone.