Windy today. Not as windy as yesterday though. Dry, too, dewpoints in the thirties /applies chapstick/. Wind + Low Relative Humidity often = 🔥🔥 Fire Danger 🔥🔥 warning against outdoor burning, tossing your nicotine heaters, or other fire dangery things, lest a fire burn out of control and spread, but this is a Serious Weather Blog so I must inform you that NWS will not issue a fire statement today because:
Tennessee Division of Forestry officials let us know on Monday that a significant greenup has occurred recently and they do not see any fire danger concerns in near term due to high live and dead fuel moisture content, a fire danger statement will not be issued for the afternoon hours today as of this time.

NWS-Nashville Forecast Discussion 5/3/23
Don't ask me to explain that. Just maybe don't put out your heater in a patch of dry leaves, or torch your ex's things on the lawn No Matter What He Did unless it was really bad in which case have a fire extinguisher ready (for your heart), even if he left you out like a penny in the rain. Instead turn on a Swift tune, the best way to cope. Only you can prevent forest fires.
ALL SWIFTIES
All three shows will be more humid than it has been this week. It'll still be comfy. As for temps, Friday night you may want a light jacket with low 60°s temps, but it'll for sure be warmer than that at Nissan with the stadium packed full of emotive love. Low 70°s temps Saturday night. Mid to low 70°s Sunday night.
Friday Night Swifties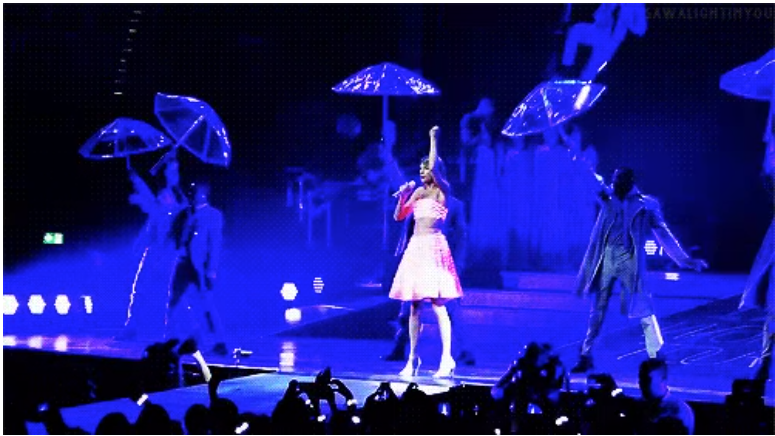 It should rain in the morning and around lunch time, but the show isn't until 6:30 PM. For the show, you should plan for rain and hope for the best. I doubt the entire show will be rainy – and it might not rain at all! The Euro model at 4 PM, 7 PM, 10 PM, and 1 AM is below: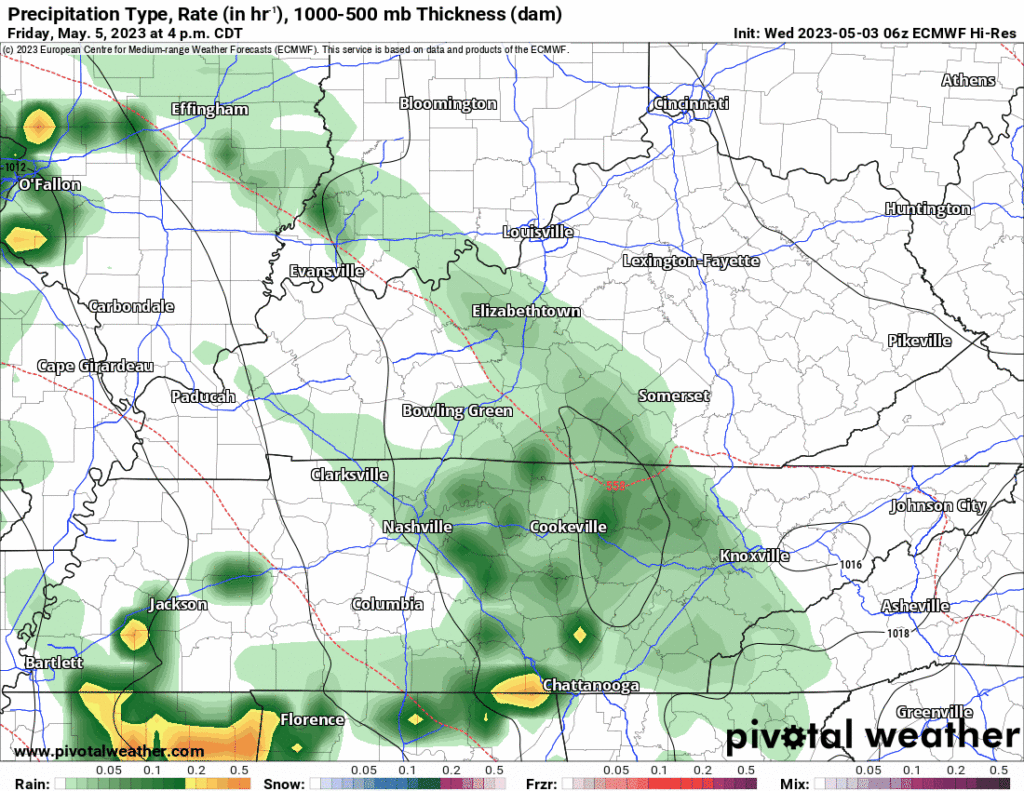 This model has no rain for most, maybe all, of the show, but you should not trust it!
Another model, the GFS, has light, intermittent rain through the entire show: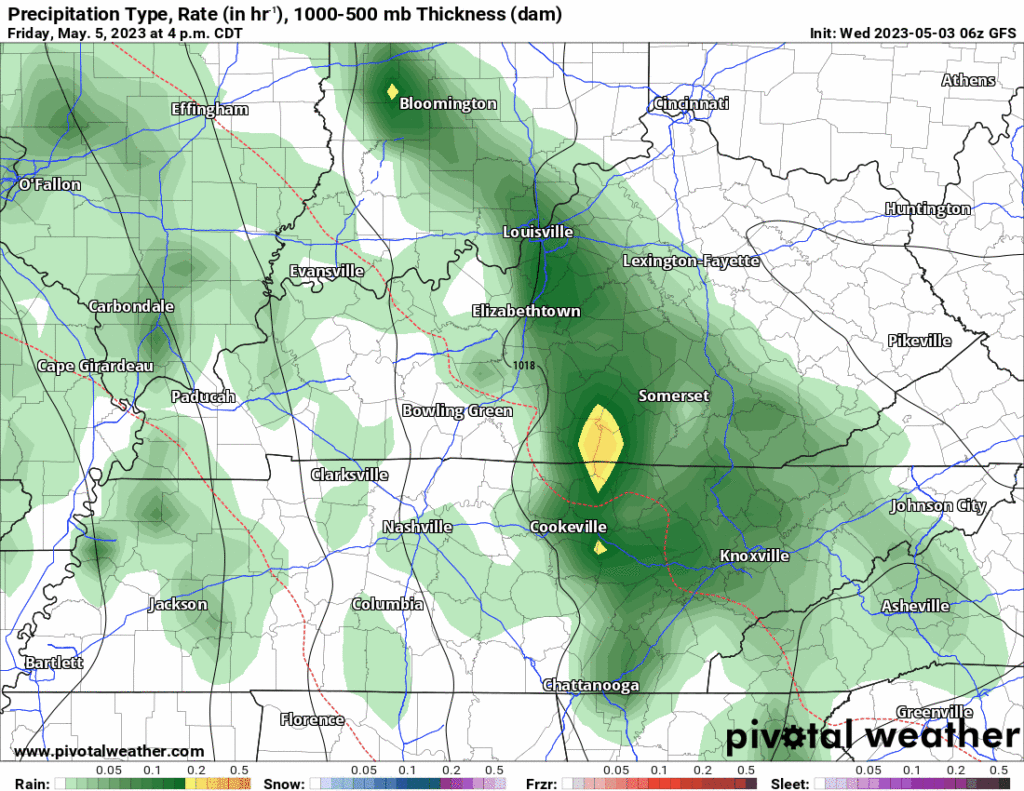 The way you move is (almost) like a full-on rainstorm.
Caution: those are low resolution models. The better, higher resolution models will get in range of Friday night around 9 PM tonight. We'll post what those say on our Twitter.
Rain doesn't look heavy for the most part. You'll want a poncho in your pocket and water resistant shoes. My main concern for the event are those yellow splotches which could indicate lightning. That would cause a show delay if one wandered near Nissan. National Blend of Models thinks there's a 37% chance of lightning Friday night.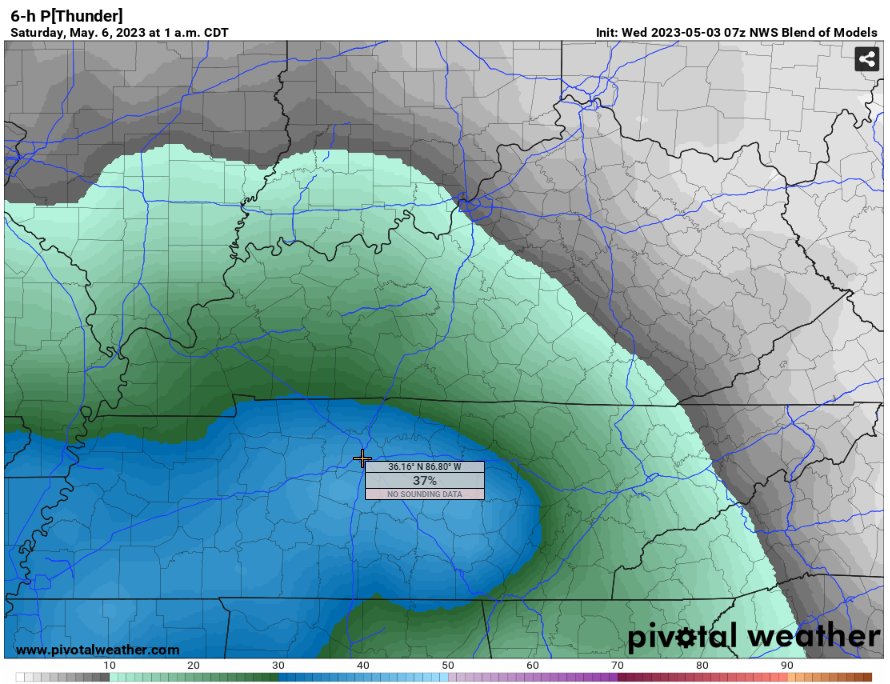 You would, you would if this was a movie / Stand in the rain outside 'til I came out.
Midnight rain seems most likely. Heaviest rain should fall in the early morning hours of Saturday, threatening rollyball sports. There's something about the way the street looks when it's just rained.
Saturday Night Swifties
Rain remains possible, but less likely than Friday night. Same for lightning: less likely on Saturday night. Good news. Again, let's not celebrate until the higher res models come into range Thursday night.
Sunday Night Swifties
The Euro has no rain for y'all. But the GFS has a big ole rain storm coming in after the show. This means the weather models don't really know what's going to happen. Stay tuned.
No matter which show you're seeing, you should plan for rain by packing a poncho you may not need and making sure your shoes can handle rain.
More tonight and tomorrow and the next day and each day after that until we are smitten by time or circumstance.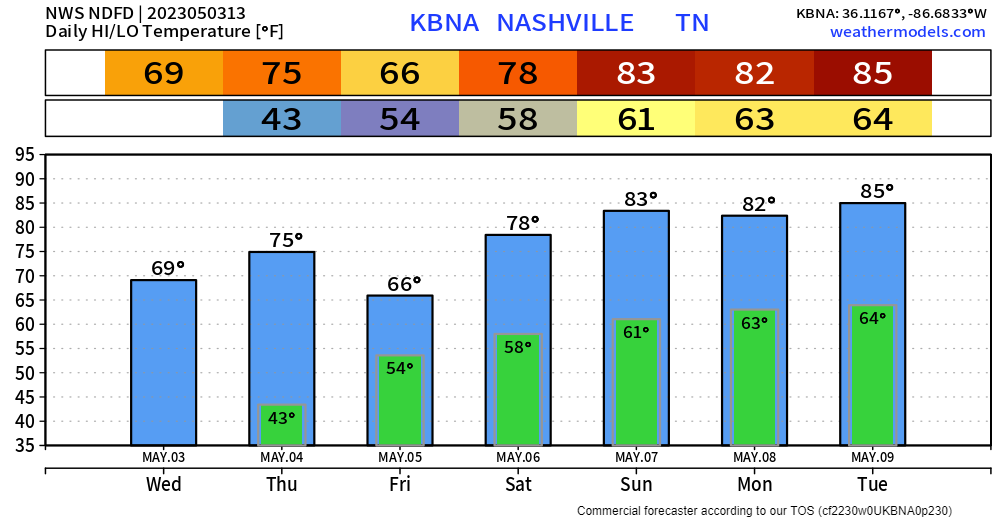 Quick References:
Weather changes constantly.
Follow @NashSevereWx on Twitter for any changes to this forecast.
We are 100% community supported. No ads. No subscription fees. Keep it free for everyone.