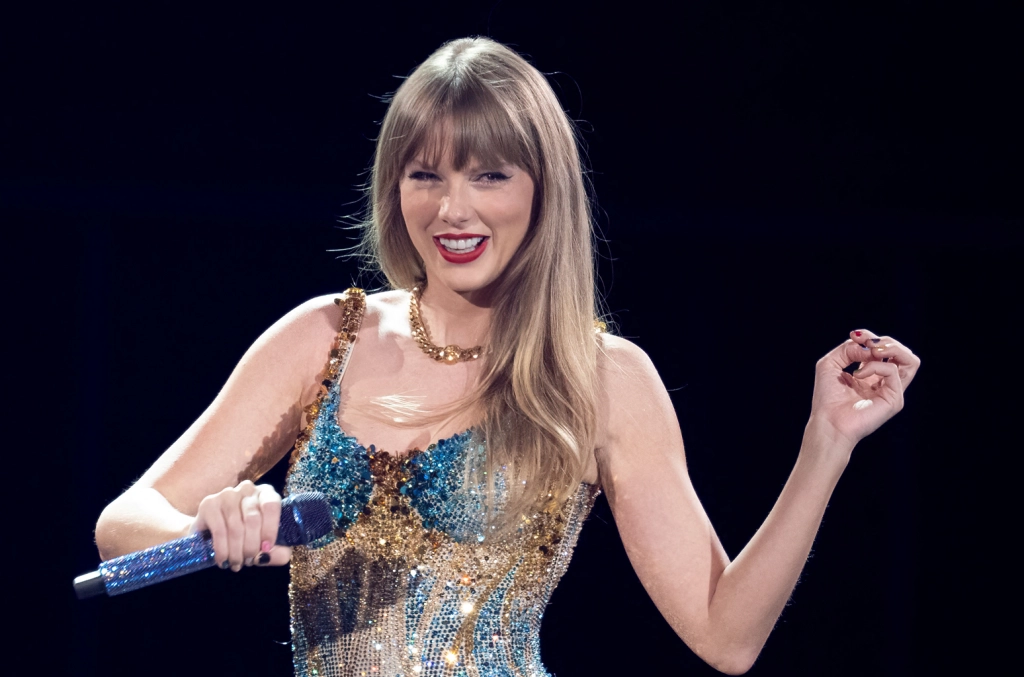 Oh No Not Another Editor's Note! You get different bloggers today through like May 10, from We The OG bloggers. The Regular Blogger needs time off to prove to college professors what we already know which is that he is very smart.
While I'm referencing the Regular Blogger, who is also Very Youthful, let me say it is cool for the "Olds" like me to sit around watching Seinfeld reruns and during commercials turn to our companion and say you know Gladys kids today /sigh/ are lazy and intoxicated by this Taylor Swizzle lady, what a shame, in my day, I mean, we all liked Bon Jovi, but we checked out books from the library and dang it we read them and gave stellar book reports featuring posters, HAND DRAWN POSTERS, GLADYS, /relaxing in prideful memory/, and we had JBJ on the radio but it's not like we worshipped the guy and then Gladys fears for the future of society /and thinks oh wait I better change the subject because I'm still carrying a flame for Bon Jovi/ be quiet here comes Estelle Costanza's body like an amusement park hospital thing. Rest comfortably this is not the scene at my house, these kids are very smart, when I turn to Gladys I say sure we got miles on these kids and we've seen a few potholes but /thinking about the kids becoming adults/, we good fam, we good.
I was sitting in that cold haily rain yesterday watching Fairview beat Centennial in flag football and it was not fun and my team lost. I saw "graupel" (like a soft hail) but looks like Julie found hail, either way, that was ice. It's cold up in those clouds.
Kinda crazy tho — no lightning was associated with this thing:
ANYWAY, gonna get windy.
sustained winds 15-20 MPH
gusts 30-35 MPH possible
both through Tuesday, but probably windier Tuesday.
It'll be a chilly wind, bring your jackets to HS softball games and whatever else it is you're doing.
Swifties!
Friday Night. Ummm well before anyone panics know the weather models are kinda spacing out, they've not got a grip on this forecast. Expect the forecast to change – hopefully for convenience and not stress. Below is the Euro model for Friday night (you took a Polaroid of us), those are scattered showers and downpours: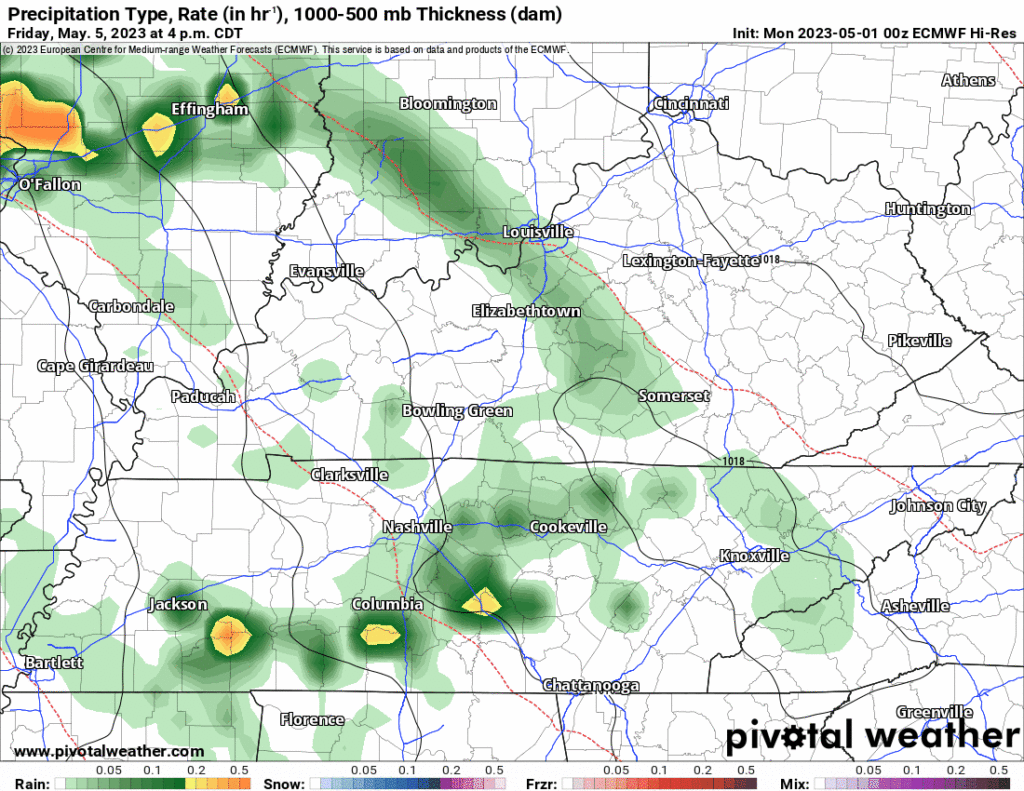 When you started crying, baby, I did too. But have hope.
Hoping the rain will come through AFTER the show, or if not, we want it to miss us! Scatter around us, please. However, as you're planning your Midnight or Red or 1989 or whatever TS themed outfit for the show, think about having some rain gear. Also plan comfy shoes in the possible – as of now unlikely – event of a lightning delay. Hoping this comes in after Midnight (I am proud of this pun). Also I hope these rain monsters turn out to just be trees.
Rain is also possible Saturday night but Saturday looks to be the "safer" of the two shows.
The Sunday show looks the safest but right now model data is not reliable.
Another update in the blog tomorrow!
Quick References:
Weather changes constantly.
Follow @NashSevereWx on Twitter for any changes to this forecast.
We are 100% community supported. No ads. No subscription fees. Keep it free for everyone.