For most of the week we'll see a repeating pattern of cold mornings and sunny days with temps rising into the high 40s to 50s. This is pretty typical for this time of year.
We likely won't be discussing rain again until Thursday.
What will we be discussing? A freeze watch that goes into effect tomorrow night. The morning afd from the weather service went a bit further and said a freeze warning will possibly be issued. Why?
Radiational cooling. There won't be a blanket of clouds above us holding the heat in. It would be like sleeping with no covers. You'll get cold fast.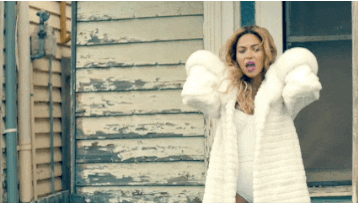 If you're an early riser, do like Bey here and pack a parka. If you're a bad gardener and planted delicate stuff already, cover it.
We are forecasted to reach the 60s on Thursday. Woot! But that temps is frontal driven and that means rain isn't far behind.
Behind that front, more cold. As mentioned by NWS Nashville…
winter wanted to make sure we know it is not spring yet
Enjoy the sunny week!
Quick References:
We are 100% community supported. No ads. No subscription fees. Keep it free for everyone.