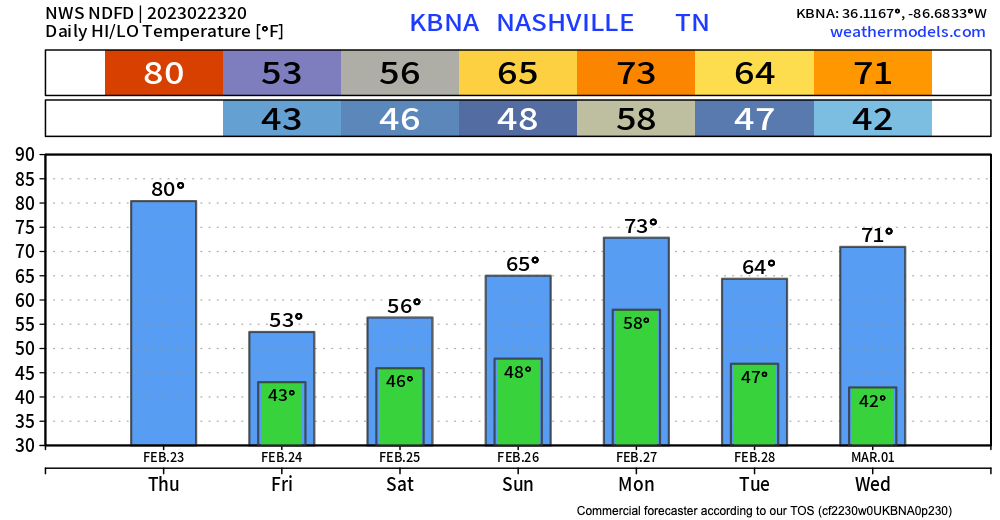 As of 1:55 pm, Nashville reached 85 degrees. This breaks the all time record high for the month of February. It also is the earliest in the year Nashville has reached 85 degrees. Previously, the earliest 85 degree reading was March 12, 1967. So… big day for the record keepers.
One question we get a lot… "so will this unseasonably warm weather create severe storms tonight?" Nah. Warm weather is only one of several ingredients needed. We good.
A cold front will come through this evening. HRRR through 7am Friday makes it hard to pick up the cold front, but it's there. A few showers are possible, but nothing worth talking much about.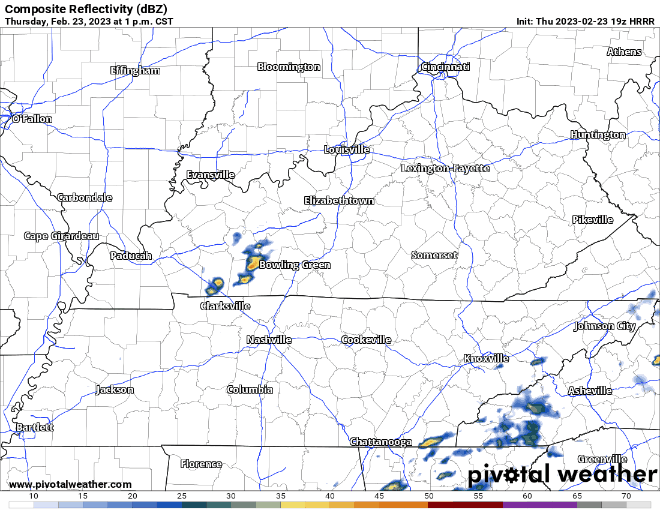 Cool temps return, and off/on rain sticks around through Monday or Monday night. Specifically for those with outdoor plans on Saturday, radar could look something like this. HRRR 1:00 am – noon Saturday.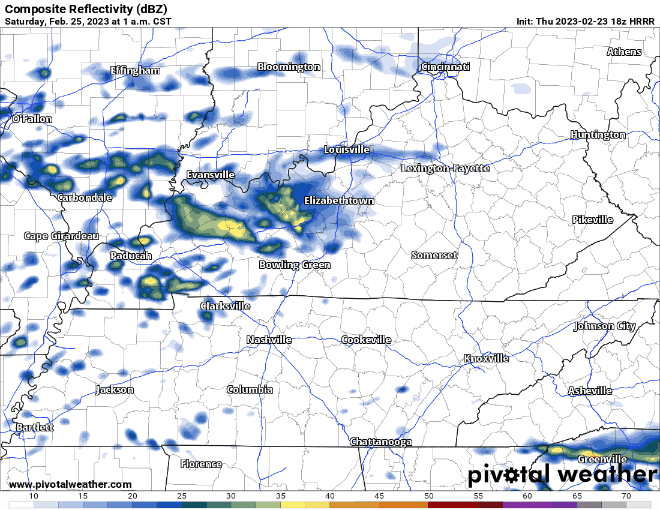 Severe Weather Awareness Day
Join us for Severe Weather Awareness Day this coming Saturday! This is always a great event with educational booths, meet-n-greet opportunities and presentations. We hope to see you there! For more information: https://www.weather.gov/ohx/SWAD2023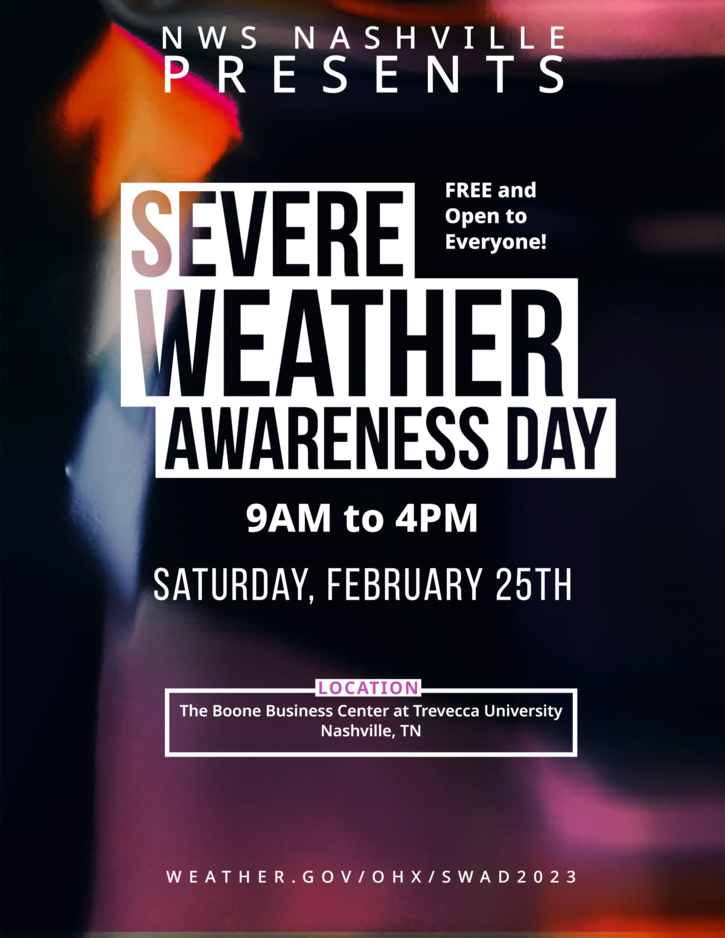 Quick References:
Weather changes constantly.
Follow @NashSevereWx on Twitter for any changes to this forecast.
We are 100% community supported. No ads. No subscription fees. Keep it free for everyone.