The year was 1985. New cars would set you back about $9000 on average. If you think that number is low, check out the low temp. On January 19th, Nashville recorded 5.3 inches of snowfall, and by the 21st, with 5 inches still on the ground, Nashville's temperature plunged to -17°, the coldest temperature since records started in 1873…a record that still stands today. Franklin got even colder, dropping to -21°.
Enough of that. Temps will all be positive numbers in this forecast period. Yay.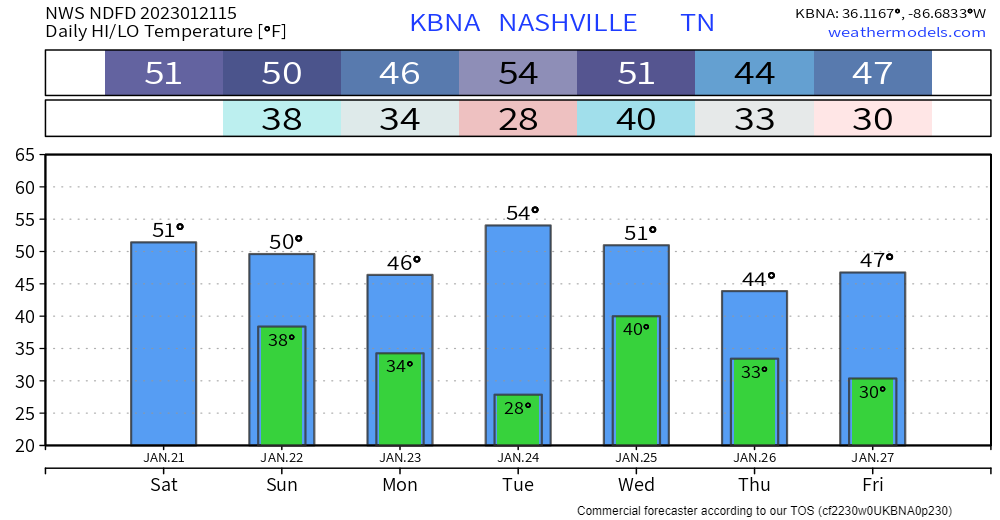 Light Rain for Sunday
Late tonight, clouds will increase, and light rain will overspread the area. Likely not "on" all the time. But, scattered showers can be expected through most of Sunday, tapering off as the day goes on. HRRR model from 10:00 pm tonight through 6:00 am Monday.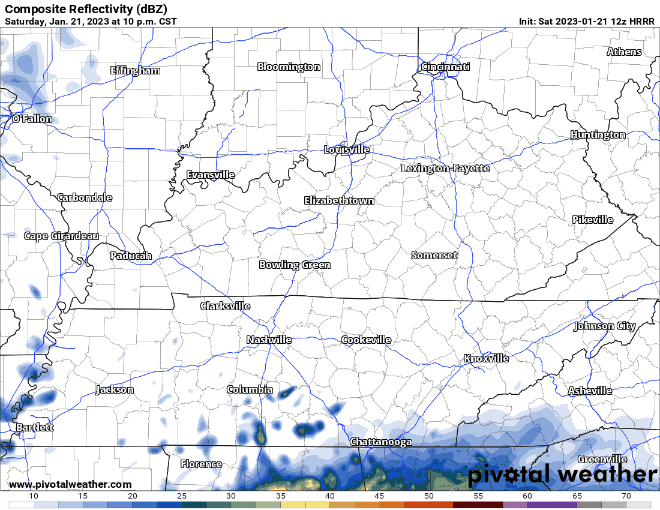 Next Big System – Tuesday Night/Wednesday
Another system will charge through Tuesday night. A few highlights on what we're expecting:
We'll be too far north for severe weather
Expecting an inch of rain
Wind could be impressive…a "strap things down" kind of a day Wednesday
Could get very minor wintry precip on the back side of the system Wednesday night/Thursday, but not likely right now.
Quick References:
Weather changes constantly.
Follow @NashSevereWx on Twitter for any changes to this forecast.
We are 100% community supported. No ads. No subscription fees. Keep it free for everyone.