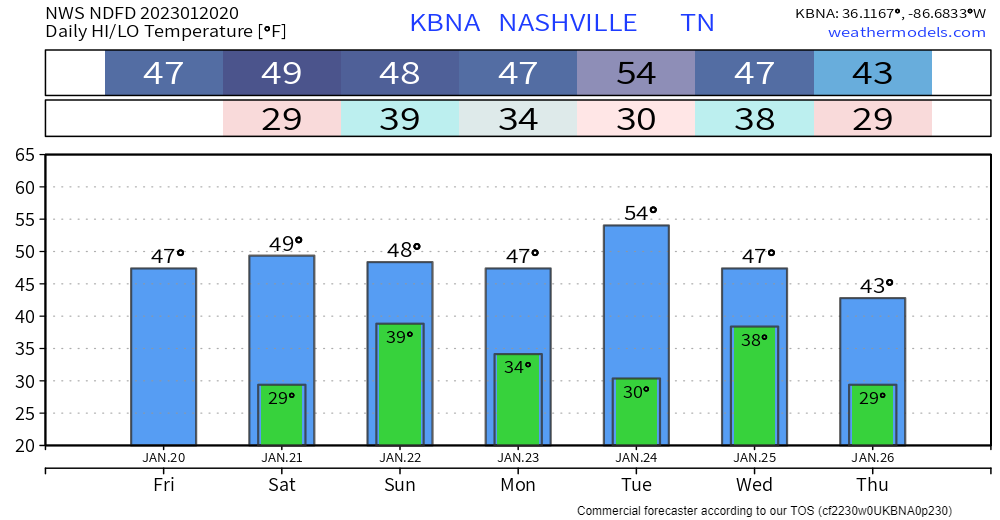 Happy Friday Afternoon!
We have a decent uneventful start to the weekend ahead, but rain will start to creep in late Saturday night and keep things wet into Sunday.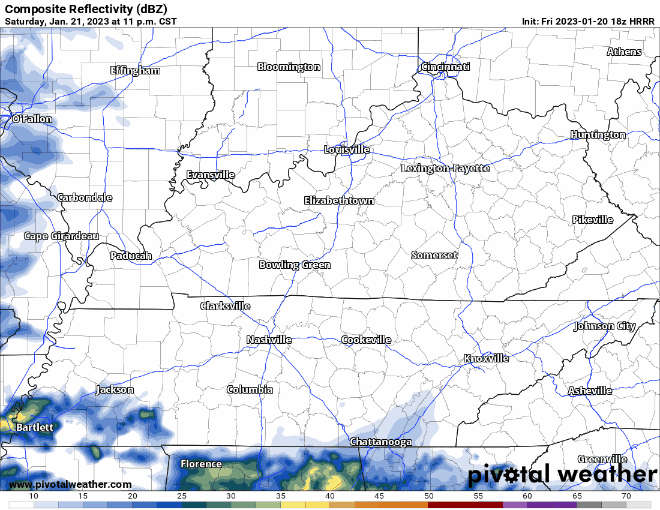 HRRR (above) from 11pm Saturday through noon Sunday doesn't show any particularly heavy rain, but enough to make the day pretty
Eww.
It's possible some leftover sprinkles/light rain showers could hang around into Sunday night. But, we think the main show will have moved out by afternoon.
Next Rain Chance
Models are showing another system for the middle of next week, say Tuesday night. This one is just a rainer, but could bring more in the way of amounts, maybe an inch of rain.
Not expecting winter weather with either of these systems. But, it wouldn't shock us to see an occasional snowflake or pellet of sleet on the tail end of either of these systems as colder air arrives. But, that's a slim chance at best.