Loved seeing your pics of yesterday's sun dog. It was one of the more brilliant ones we've seen around here.
If you're interested in what causes this coolness, check this out.
Rain: Round One
I think we'll get through most, if not all, of the daylight hours today rain-free. The incoming blob of rain will be light and moving from west to east on your radar display of choice. HRRR illustrates (1:00 pm today to 10:00 am Friday):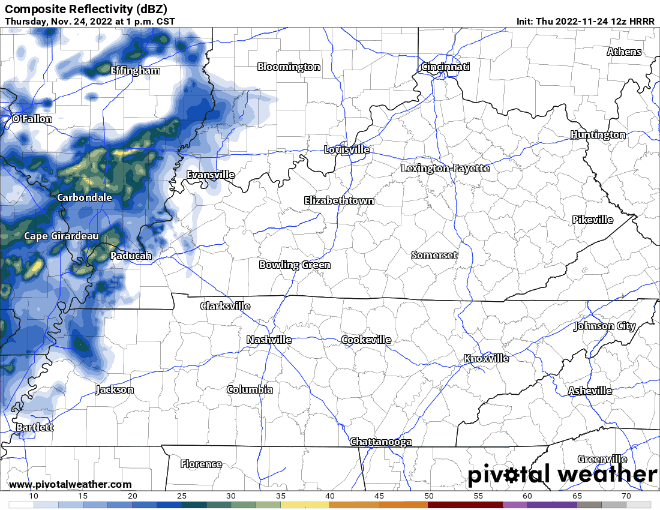 It's possible we only get trace amounts of rain with this round. Again, very light.
Rain: Round Two
Round two could bring heavier rain Saturday night into early Sunday morning. Mayyybe a few lightning strikes. But, no severe weather.
We have to go to the low resolution, long range models to get an idea on timing for this round. Euro loop is Saturday 3:00 pm – Sunday 6:00 pm. Most of this rain comes through while we sleep.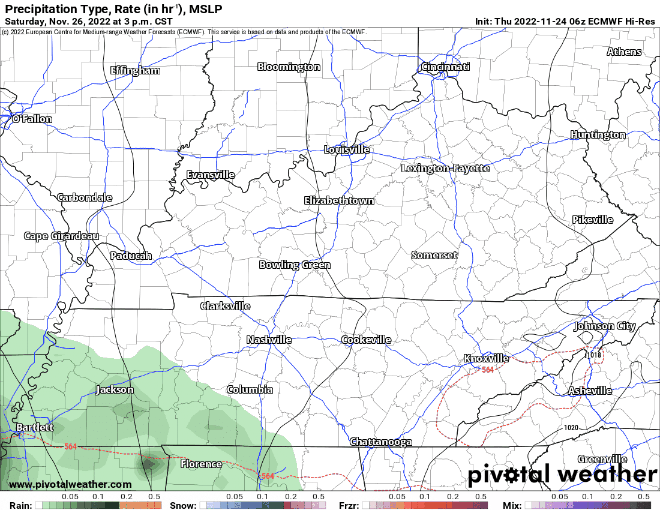 All in all, the NWS Blend of Models thinks we get under an inch of rain. This is less than it thought 24 hours ago, and it may adjust up again.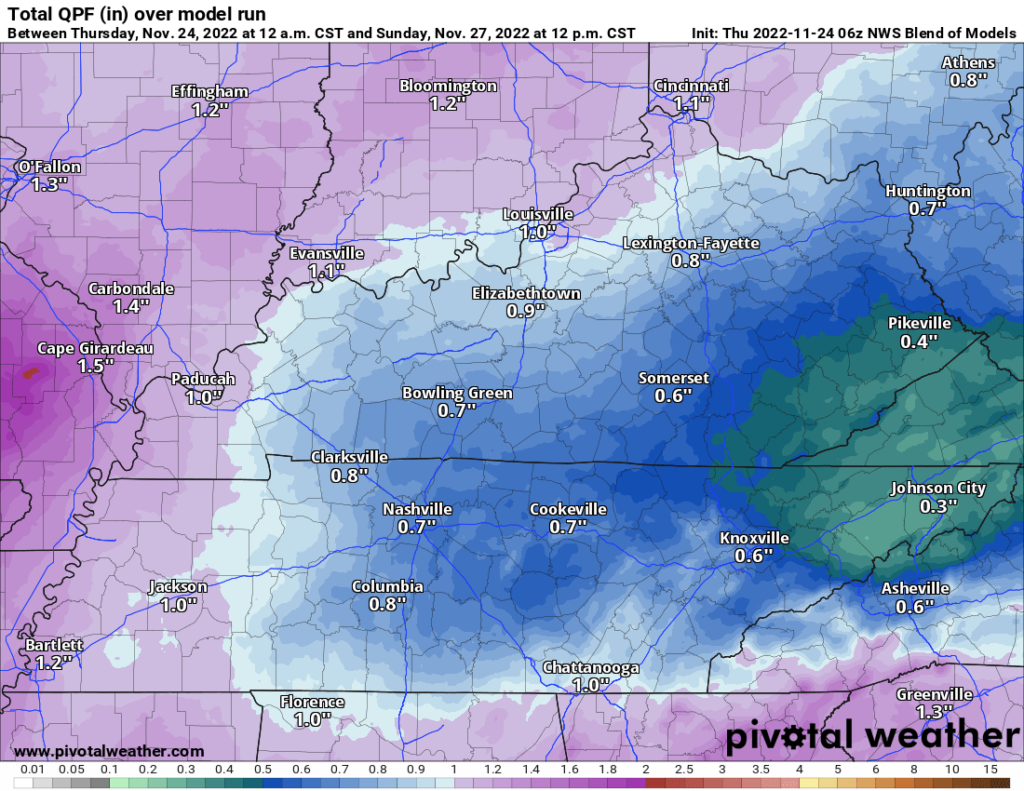 Latest Drought Monitor
No change for us in this week's drought monitor. We remain in Moderate Drought. The rain will be welcome in this regard.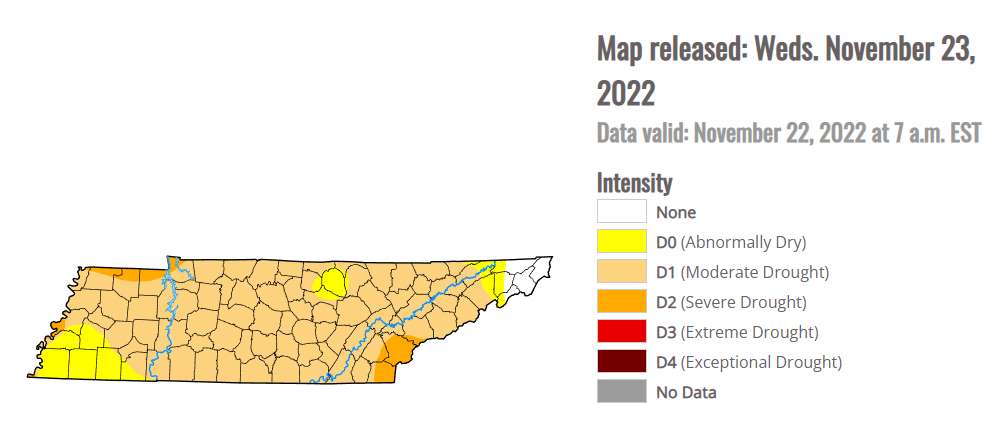 Happy Thanksgiving
We know there are a variety of ways you're spending this holiday. Some may spend it with family. Some may not have family to spend it with. Some will have multiple tables full of homemade food. Some will have take-out, if anything. Some will find comfort and warmth in the presence of people they love. Some will sit around a table of hostility and unrest. We have a variety of backgrounds.
Whatever the circumstance, it's a day where we all seem to look introspectively to some degree and take note of what we have. We are blessed today to have you. You give us an outlet to show our love for something David, Will and I have loved since we were young. You look at our model maps, you put up with our "jokes," and you love us well. Thank you for supporting us.
Whatever situation you find yourself in today, I hope you have a good day, a Happy Thanksgiving.
Quick References:
Weather changes constantly.
Follow @NashSevereWx on Twitter for any changes to this forecast.
We are 100% community supported. No ads. No subscription fees. Keep it free for everyone.