Ok, I'm back. Just as I was about to start typing, sprinkles began appearing on my laptop for the second day in a row. We really do think these will dissipate and not be a big deal today. Most won't see them at all.
The warmth will be the story today…and for the next few days. High temps will run 75-80°. Our average high is 62°. But, like I've been telling one of my kids who's rocking the flu right now…this too shall pass.
Nicole
Nicole will come ashore on the east coast of Florida Wednesday night/Thursday morning and eventually make a hard right. This should keep the majority of the precip east of us, although it's certainly possible we see some rain. This remains to be seen. However, with the low pressure center east of us, this will open the door for a strong cold front/NW winds which will bring cold temps with it.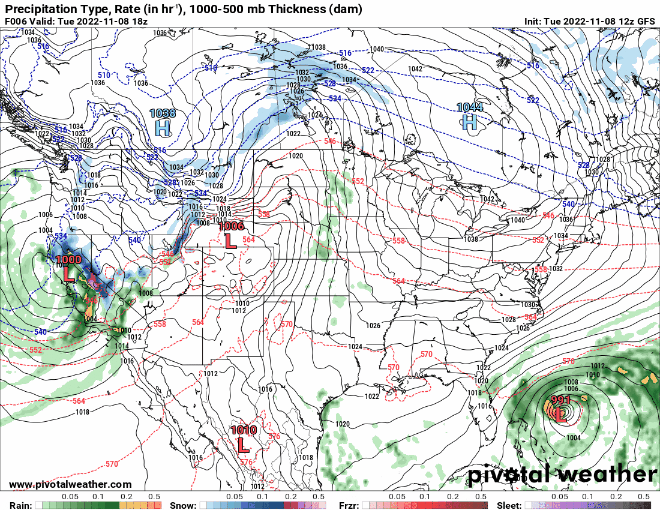 For more detailed info on Nicole, see the National Hurricane Center.
Back to precip. Because we're several days away, we're dealing with low resolution models here. But, they agree that the heaviest rains will stay east of us. But, not by a lot. Compare the NAM, GFS and Euro.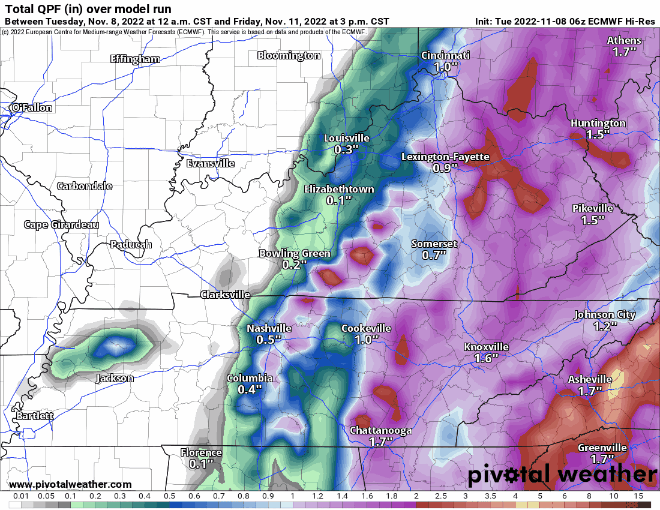 We could use that rain here in Middle Tennessee. So, I won't complain if it shifts west. We'll see. There will be more to say as we get closer.
Quick References:
Weather changes constantly.
Follow @NashSevereWx on Twitter for any changes to this forecast.
We are 100% community supported. No ads. No subscription fees. Keep it free for everyone.