Radar shows some thin rain bands are spinning in today. Some of us will see more than others. We have a chance for more rain this afternoon and evening. Low end chance for thunder and heavy showers. Below is a mid day radar loop. Live radar can be found here https://nashvillesevereweather.com/radar/ .
This rain complex is going to more to the NE. We'll have some lingering dampness this evening and overnight.
Monday Showers
Friday we wrote that we weren't ready to call Monday evening a rain event, but it's a real possibility now. Let's break it down.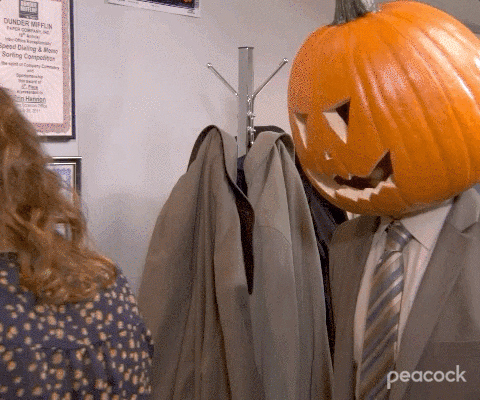 The following screen shorts are from the HRRR radar 12z run. They are guidance. Not gospel. What it says to me is that there will be a column of very light showers that "train" over an area for the afternoon and evening. Does the exact area of rain in these images represent exactly where it will rain? No. Does it mean be prepared for rain? Yes.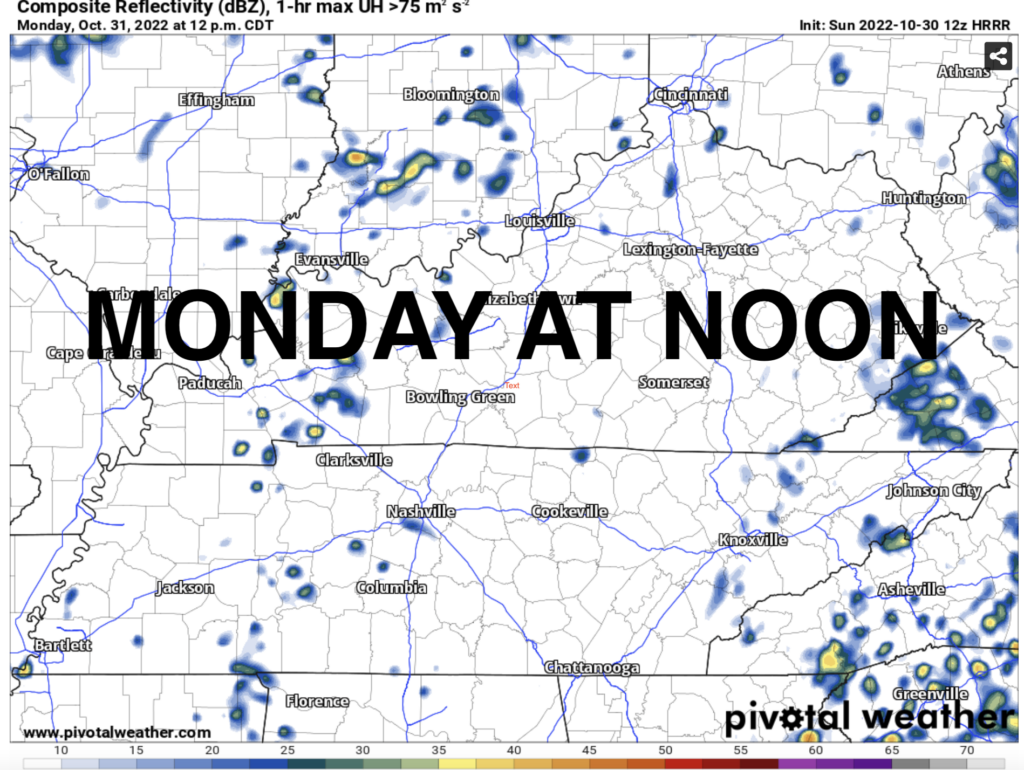 These showers don't look like they will cancel your plans. They certainly won't hold up any kids who are determined to visit one more neighbor. We'll continue to track model iterations and post them on twitter @NashSevereWX.
Next Week
Sunny skies return on Tuesday. The temps warm up to the 70s durning the day next week and there are only limited chances for rain for the work week.