When you run a poll the day after it was 100°:
I'm going to rerun this thing in late winter after a cold snap to see what happens.
FWIW (nothing) I'm team summer, my feet never get warm in the winter.
---
Light rain Saturday morning.
Off and on, mostly "off," predawn until just after lunch.
About 0.1 or less total on average, backyards will vary.
Dry ground should handle rain without rollyball rainouts.
No lightning expected.
Umbrella, rain jackets to ball fields recommended.
Some may see very little to no rain.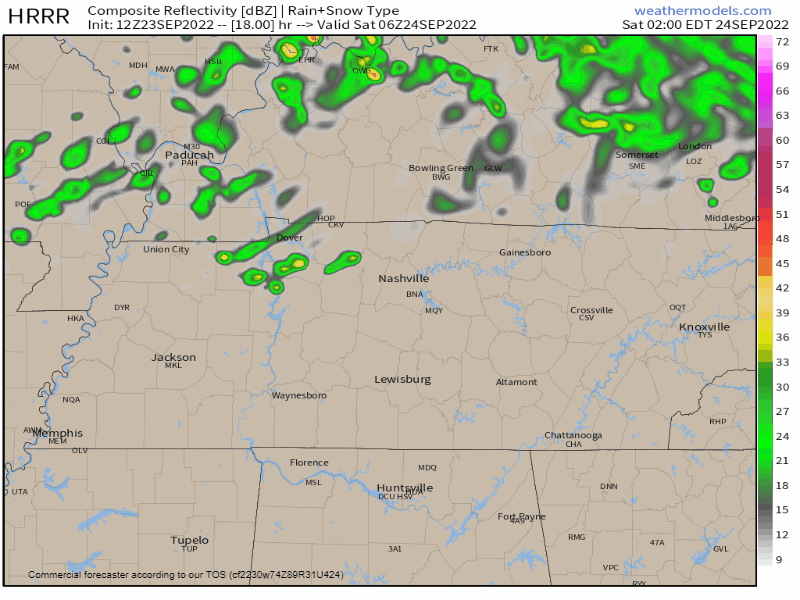 ---
Models Debating Rain/Storms Sunday
Euro model still thinks we'll be dry as a cold front passes through.
But GFS/NAM/Canadian models all have rain, with some spots in Middle Tennessee getting up to 0.5″. This may be you, but probably not. Not an "all day" rain or total ruination of everything.
Those 👆🏽 are lower res models.
Higher resolution models are just now getting Sunday morning in range. They predict rain south of us late Saturday night, but they don't cover (yet) Sunday afternoon which is when we may see the heavier rainmakers. These models will be in tonight. We'll tweet them out when they come in.
The pro-rain models think lightning will be possible late morning into the afternoon somewhere in Middle Tennessee, not necessarily where you'll be.
It's too early to make decisions about Sunday. The data is inconclusive and we don't have the better high res models yet. We probably won't be "sure" (LOL) about Sunday because models are unlikely to agree and instill forecast confidence. But we think the forecast will have a better idea tonight and tomorrow than it has right now.
---
The Temps Look Nice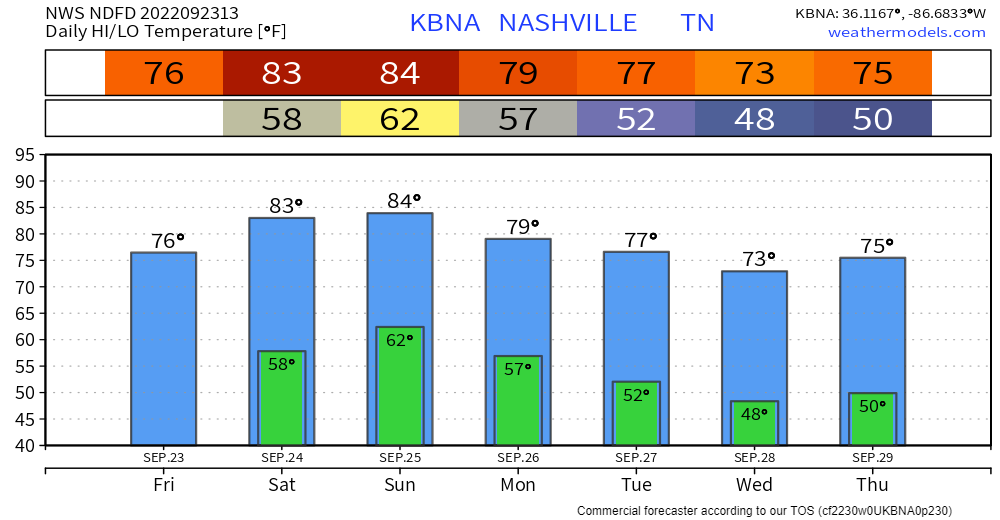 ---
The Tropics
Current track of Tropical Depression Nine would develop a hurricane and put it in the Gulf of Mexico next week.
This track would not bring us rain, but that assumes the current forecast verifies. It may not. That storm may shift.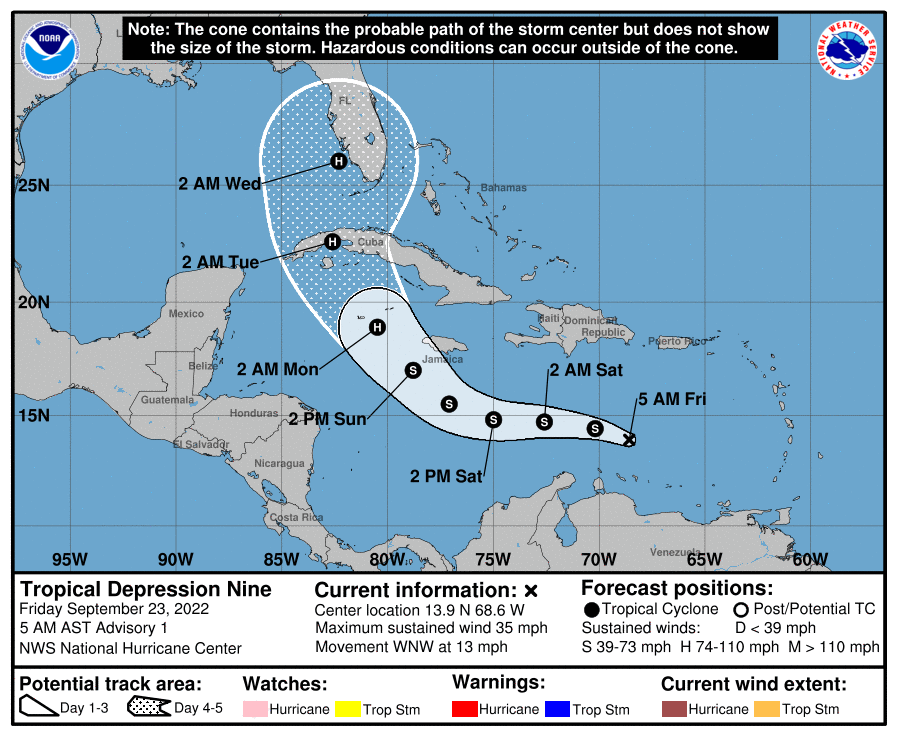 Quick References:
Weather changes constantly.
Follow @NashSevereWx on Twitter for any changes to this forecast.
We are 100% community supported. No ads. No subscription fees. Keep it free for everyone.