High today only 81°.
It's still a bit humid right now. This afternoon, a cold front will sweep away yesterday's humidity 👇🏽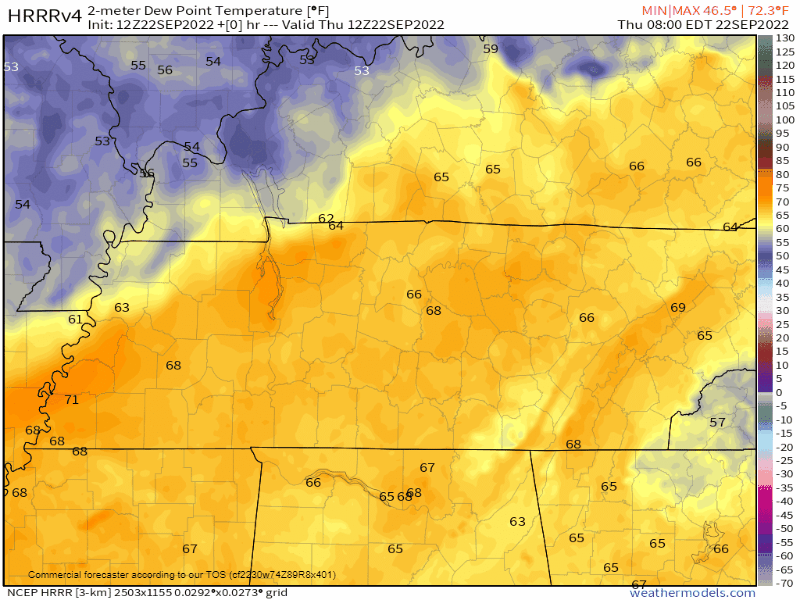 A few light showers may get caught up in the airmass change today, but they'll be of little/no consequence. HRRR model 👇🏽.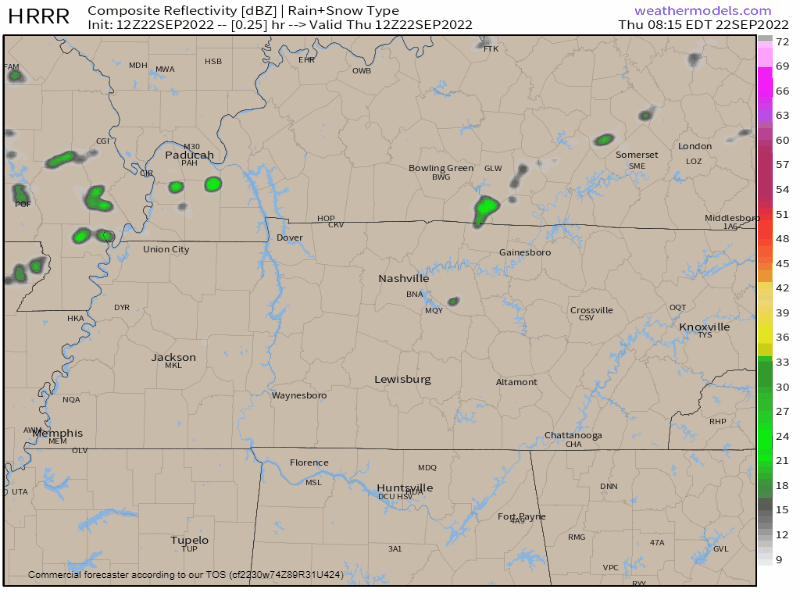 Fall begins at 8:03 PM tonight. Grammar Tip! Alert Reader Angie Henderson pointed out seasons (fall, summer, spring, winter) are not capitalized:
I feel like I spend a lot of time apologizing to my grammar teachers, especially you, Mrs. Rich, you legend.
---
Yesterday we hit 100° for the third time in ten years. Now 👇🏽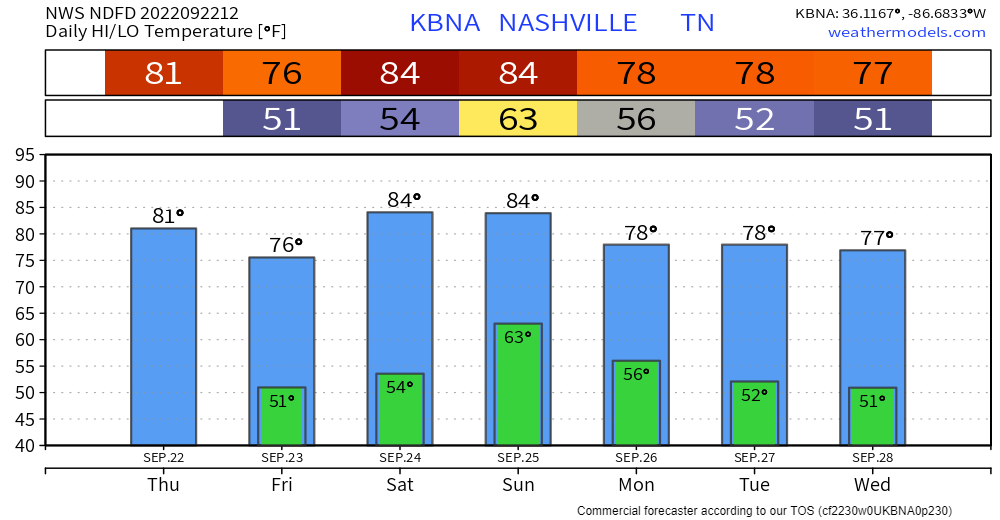 ---
High res models are now in range of Saturday morning and – surprise – there's rain but only in the HRRR model 👇🏽. None of the other models have rain coming in Saturday – not even the old "loves to predict rain" NAM3 model. What's going on? It may be that the other models are behind the HRRR. The HRRR usually does the best job of rain detection at this range. It may be first to the rain party. Or, it could be the HRRR is displaying dirty data at the end of its latest run. We will update this on Twitter this afternoon and tonight to see if we can get a read on whether it'll rain Saturday.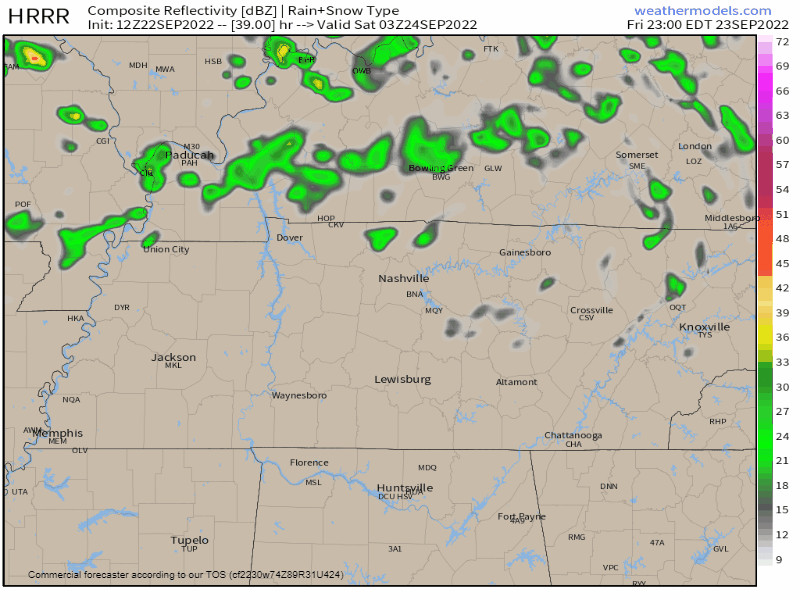 ---
Sunday's forecast remains fuzzy. Models still cannot agree. This morning, the GFS model has a gentle, soaking rain in the morning into the early afternoon, off and on. The Euro tho – is completely dry for us Sunday. The Euro generally has a better track record. But I don't really trust the Euro for Sunday. Why? Previous GFS/Euro datasets agreed it would at least rain sometime, somewhere in Davidson and/or Williamson Counties on Sunday. Looking at all the data, a dry Sunday is hard to believe right now. Tomorrow high res models will be in range to add more tools to the forecast.
Quick References:
Weather changes constantly.
Follow @NashSevereWx on Twitter for any changes to this forecast.
We are 100% community supported. No ads. No subscription fees. Keep it free for everyone.