97° is the record high September 21 temp. We should break this record. The official forecast high is 99°.
(Some were asking if we would hit 100° but models aren't so sure we'll get that far over 97°. Clouds may slide over the official observation sight. The heat making ridge may be weakening just a bit).
Either way, hot. Also humid today, dewpoints in the mid 60°s, heat index (feels like) up to 101°.
But things can change, things will go your way, if you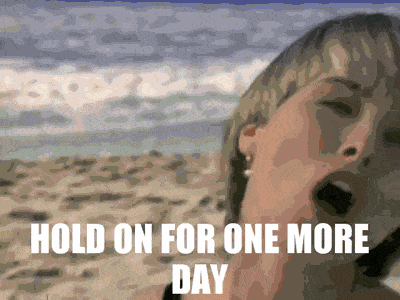 ---
Heat and humidity relief arrives tomorrow. You may even need a jacket Friday and Saturday mornings.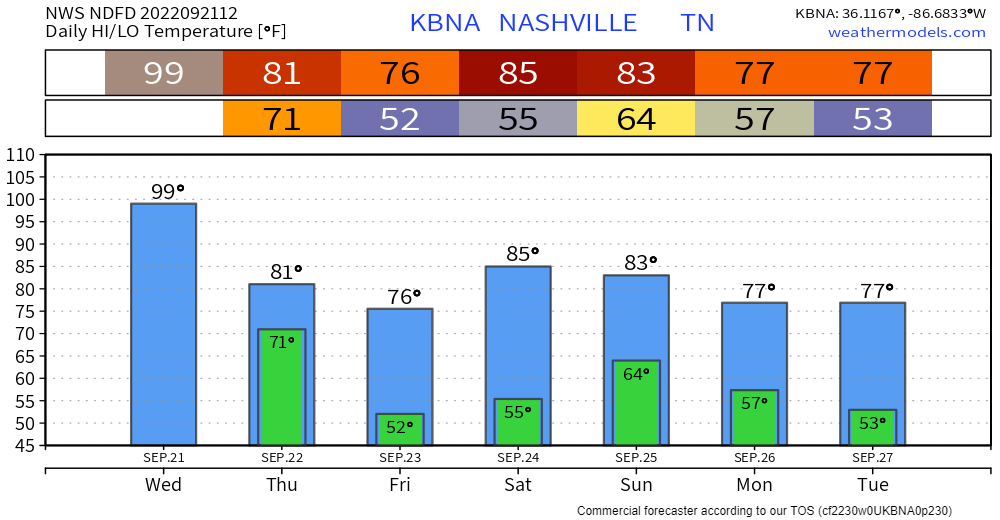 Some models had a little bit of rain squeezing out Thursday as the airmass changes in time for Fall's arrival at 8:03 PM. But rain looks meh right now. Here's the HRRR for Thursday: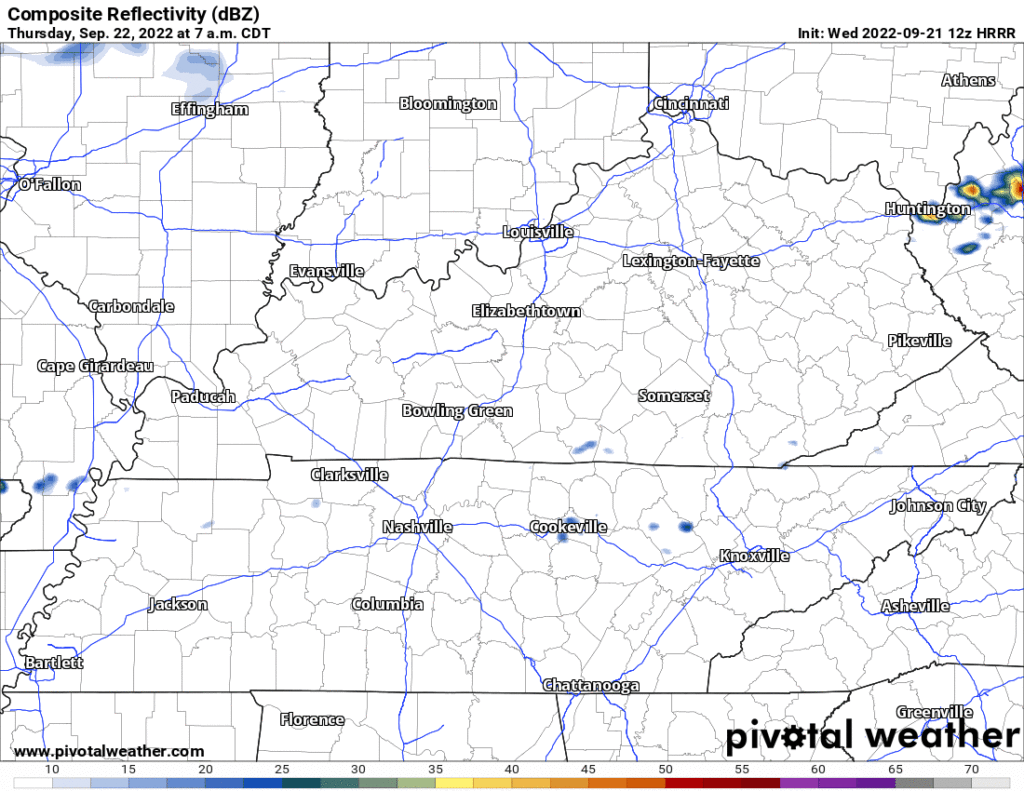 Will watch this to see if that changes.
---
Another front arrives late Sunday. That should bring scattered rain and isolated thunderstorms around Middle Tennessee. Models are confused about exactly where it'll fall. Euro has the rain north and south of us, the GFS is just a mess, and the National Blend of Models resolves the confusion by painting .25″ to .50 from I-40 south into Will Co. 🤷🏽. This is different from what we saw in the models yesterday. Models are also confused about when. What looked like afternoon/evening now looks like morning/afternoon. Takeaway: there should be rain around the region, but as far as your slice of Davidson and Williamson Counties, the models don't know. We need to get closer to the event for the models to be useful.
What Alan says below about hurricane forecasting is the same thing I'm talking about with forecasting rain Sunday:
Quick References:
Weather changes constantly.
Follow @NashSevereWx on Twitter for any changes to this forecast.
We are 100% community supported. No ads. No subscription fees. Keep it free for everyone.