The record high for today /checks calendar/ September 20 is 97° (2018). 96° is forecast.
Tomorrow the record is 97° set in 1955. We are forecast to break that record (98°).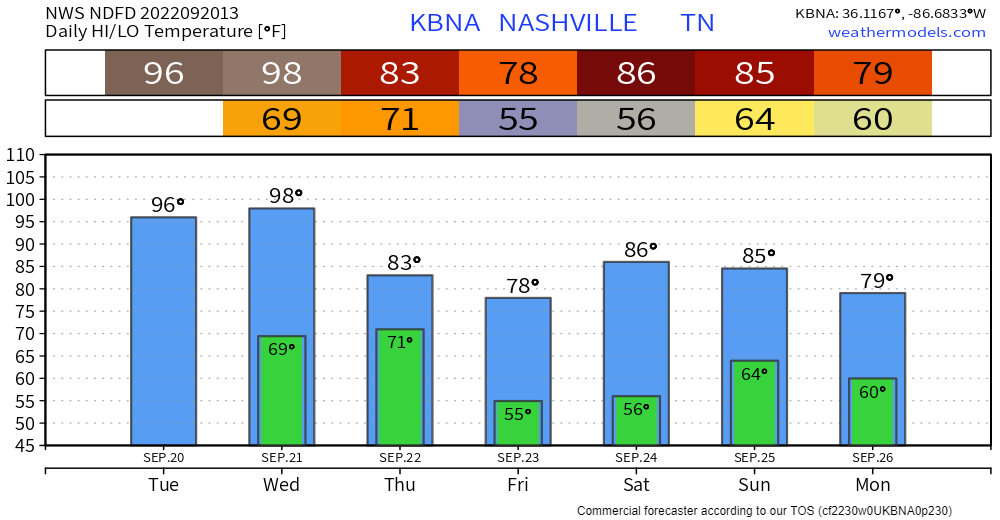 Humidity should be higher than previous forecasts. Mid/Upper 60°s dewpoints will drive the heat index to 100° today and 99° tomorrow.
Rain can't be totally ruled out given the heat and humidity combo. Chances are super low tho. HRRR model has nothing today, and just a few showers popping through the high pressure Weds afternoon: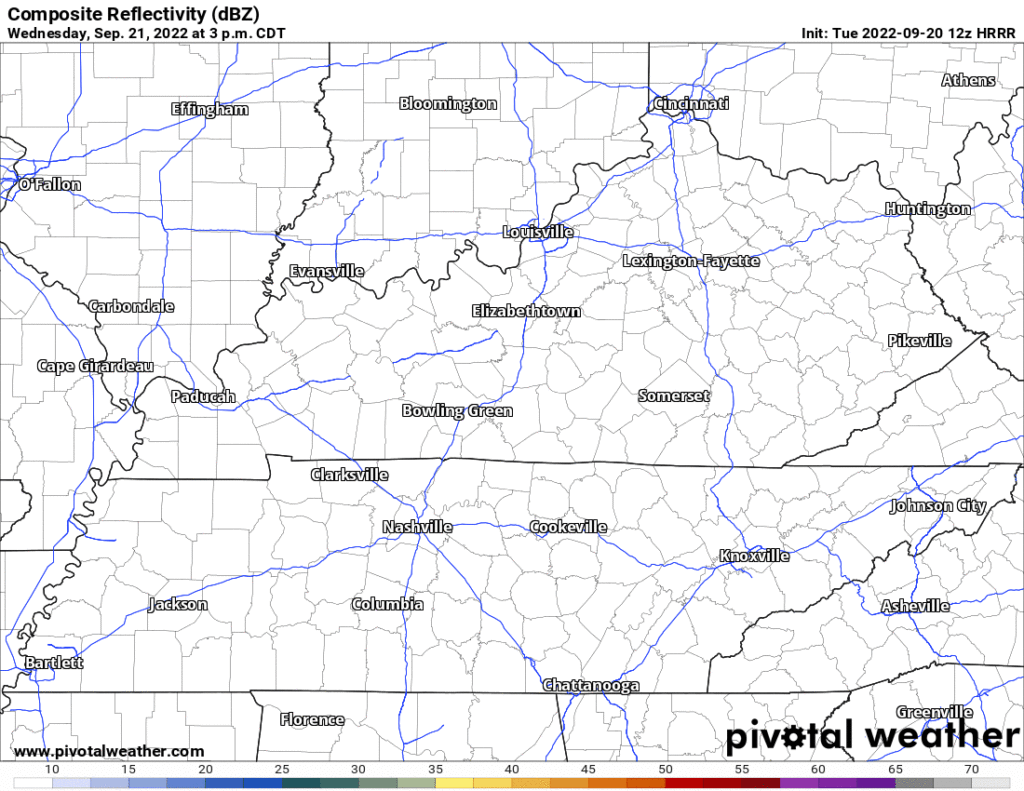 ---
A cold front arrives Thursday. I am trusting you to correctly interpret the below GIF illustrating the cold front. The GIF illustrates the change in temp compared to the temp 24 hours before. The GIF ends with a 19 degree drop in temp at 1 PM Thursday as compared to 1 PM Wednesday. It does not mean the temp will be minus 19°. It means at 1 PM Thursday it'll be 19 degrees cooler than it was at 1 PM the day before.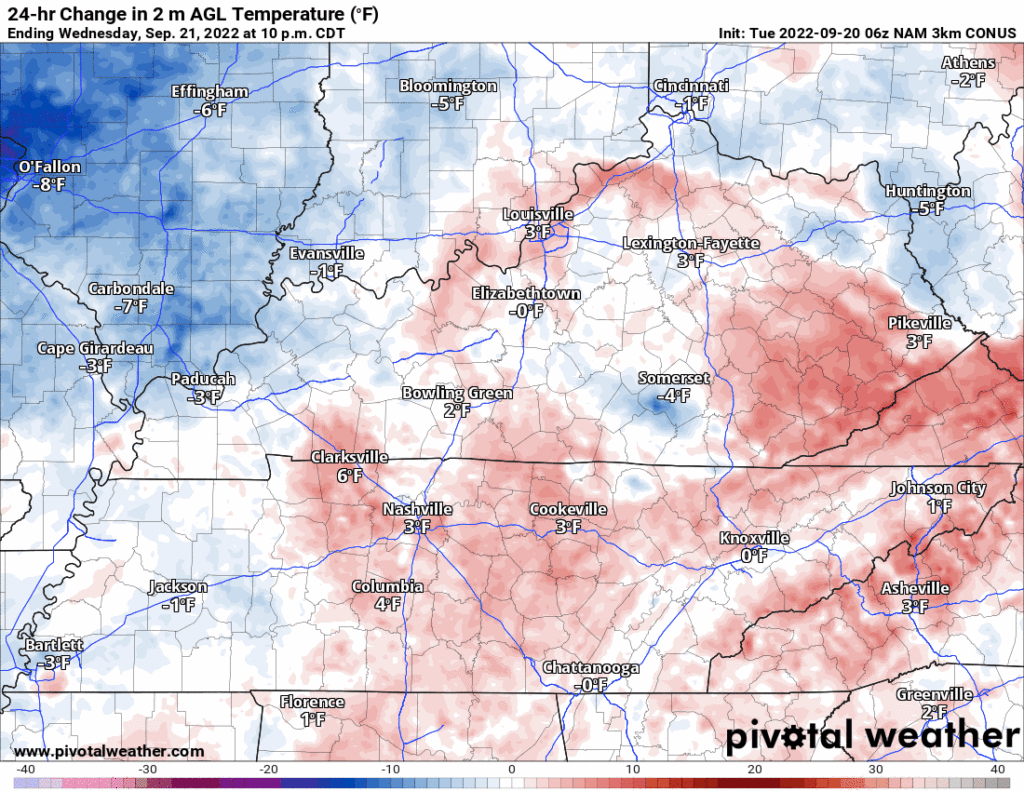 Humidity will drop and deliver a nice Thursday through Saturday, although as you saw above the temp will re-rise a bit. Fall officially begins at 8:03 PM Thursday night.
---
Euro and GFS models have been consistent showing rain Sunday. These look like isolated to scattered showers as another shot of cooler temps arrives behind a cold front expected here Sunday night. Rainfall totaling 0.1″ to 0.5″ is showing up in most model data. Timing guess is afternoon/evening. No model set has a total washout locally. Lightning probability Sunday is 1 in 5. That said, all models 5+ days away have low reliability scores for specific planning purposes. NWS-Nashville forecasters are wisely exercising caution on this forecast. The system may delay, dry out, or scatter around the region rendering itself locally inconsequential.
Quick References:
Weather changes constantly.
Follow @NashSevereWx on Twitter for any changes to this forecast.
We are 100% community supported. No ads. No subscription fees. Keep it free for everyone.