Wildfire haze should slightly dim clear skies. Those are controlled burns south.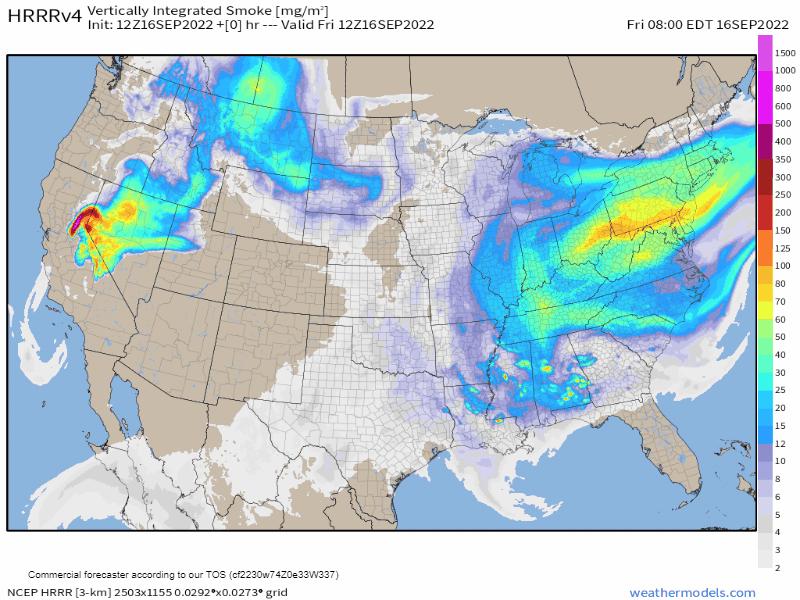 Heat without bad humidity will build into next week when the heat index (what it "feels like") might approach 100°.
Heat Advisories are issued with 105°+ heat index. Dewpoints will be too low for that.
The big heat should get cut back down into the upper 80°s either at the beginning or end of next weekend (Sept 23-26).
No rain anywhere in the forecast, probably for the next 7-10 days.
---
Seems like the entire weather enterprise is talking about Tropical Storm Fiona, located on that X when this blog was published: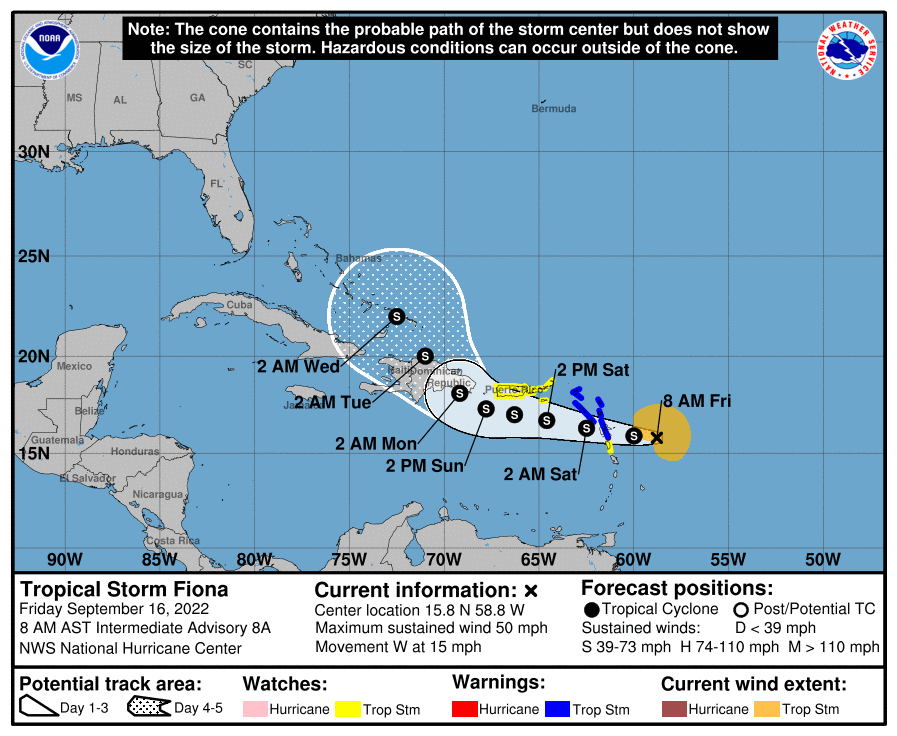 IDK why Fiona is relevant to us.
Spaghetti model data displays all the models on one chart.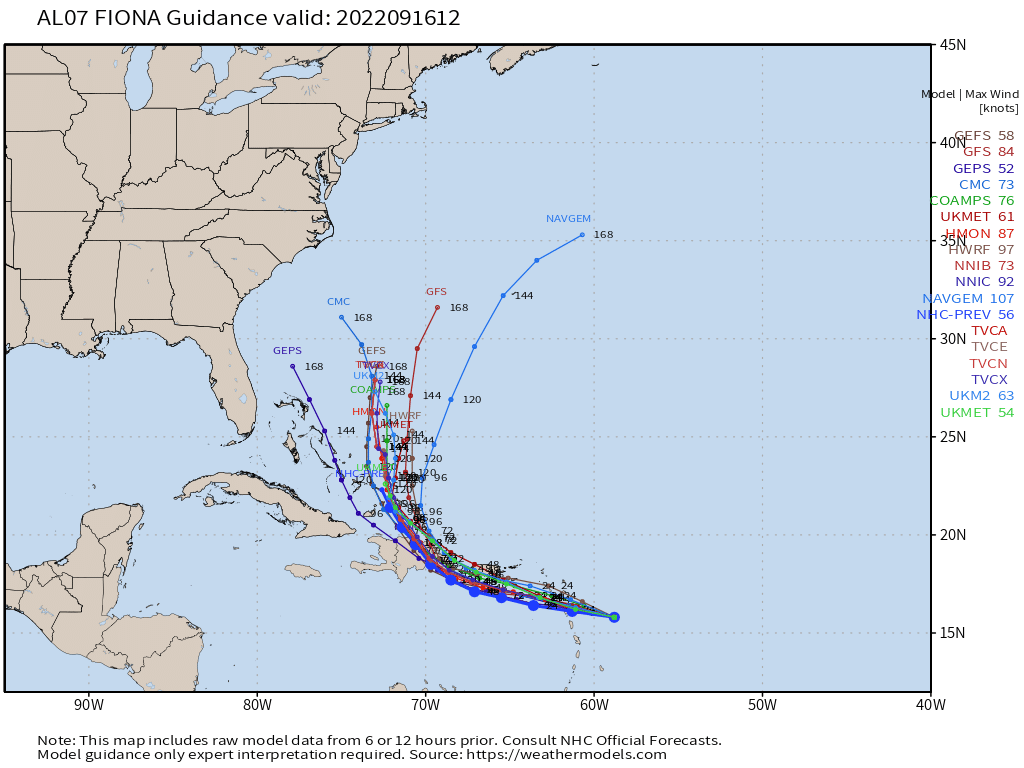 Looks like Fiona will be a threat to the Bahamas or, more probably, it'll just be a fish 7 days from now. /checks notes/ Tennessee is not even close to any of those places. What Fiona does after 7 days might cause a domino effect and get us a chance of rain but probably not — that's pure, valueless speculation.
There is no reason right now to think Fiona will "come to Tennessee" or any of that nonsense.
[I]t's much too early to start making projections for us as the GFS and Euro differ wildly on projected paths.

NWS-Nashville, AM Forecast Discussion, 9/16/22
Quick References:
Weather changes constantly.
Follow @NashSevereWx on Twitter for any changes to this forecast.
We are 100% community supported. No ads. No subscription fees. Keep it free for everyone.