/stands up, stacks papers/
Just one item y'all. We ride. Check this out 👇🏽.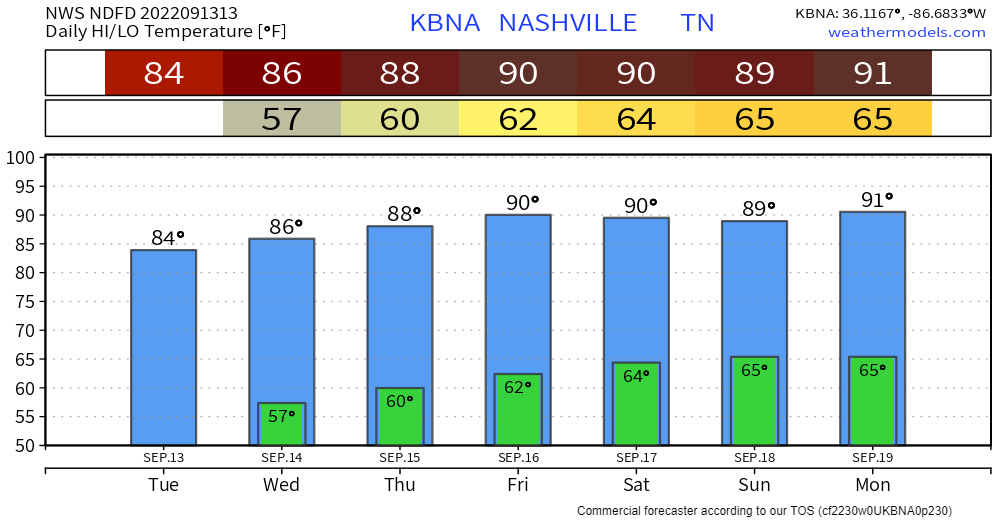 Warmer each day, eventually to 90° because it's still summer.
I will now take questions.
---
How Long Will We Ride This Lower Humidity?
A while.
Dewpoints for the next 7 days should run below 60°, that's pretty nice.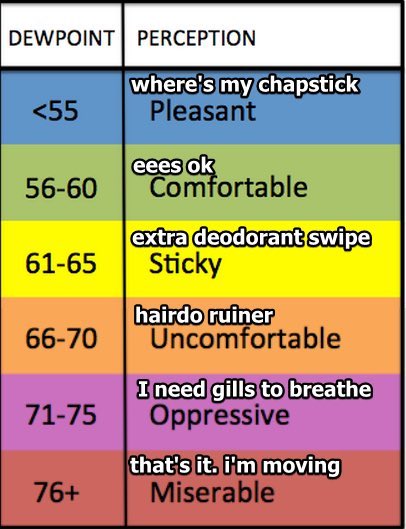 I went poking through the 0z Euro model guessing at dewpoints next 10 days. Found a few brief low 60°s dewpoints but most of them are in the 50°s. No evidence of anything close to mid/upper 60°s like we've had for several weeks this summer.
/pauses for applause, this GIF may take a while to load, it's big/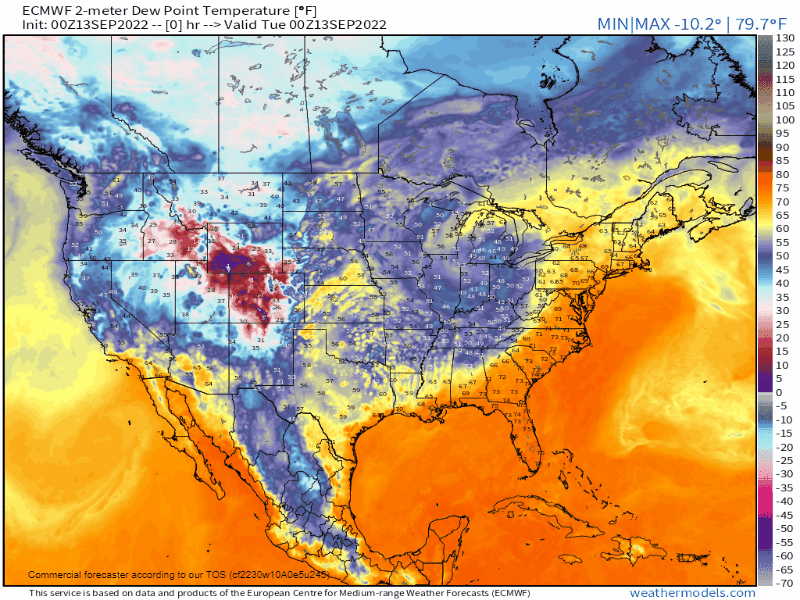 ---
Are we done with high humidity for 2022?
/the press laughs, knowing looks exchange/
Don't laugh, some people are new here.
The answer is no one really knows. October doesn't ease quietly into Fall. We can get one /coughing/ or more heinous heat/humidity streaks. Seasonal transition is like coaching a football game, everyone has a plan until a punt gets blocked.
---
What About Rain?
Euro Ensemble Model Data thinks no rain possible until maybe the first full day of Fall. Summer ends at 8:03 PM on September 22.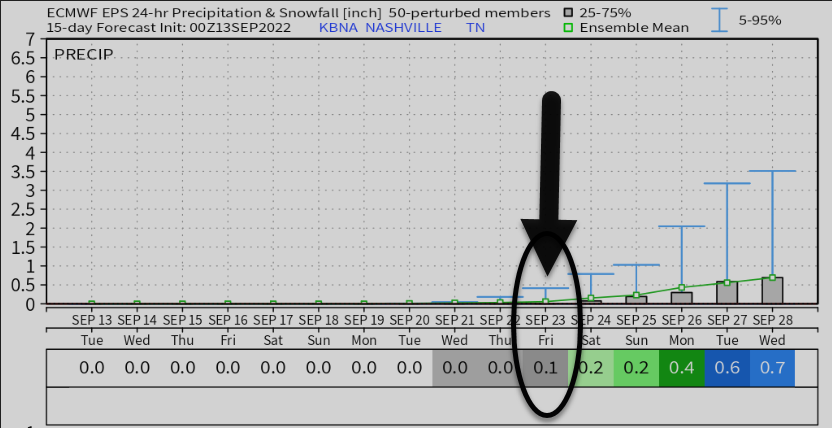 Even that is not alot of rain.
---
Is that good?
Droughtwise we are only a little bit Abnormally Dry from middle Nashville into Brentwood.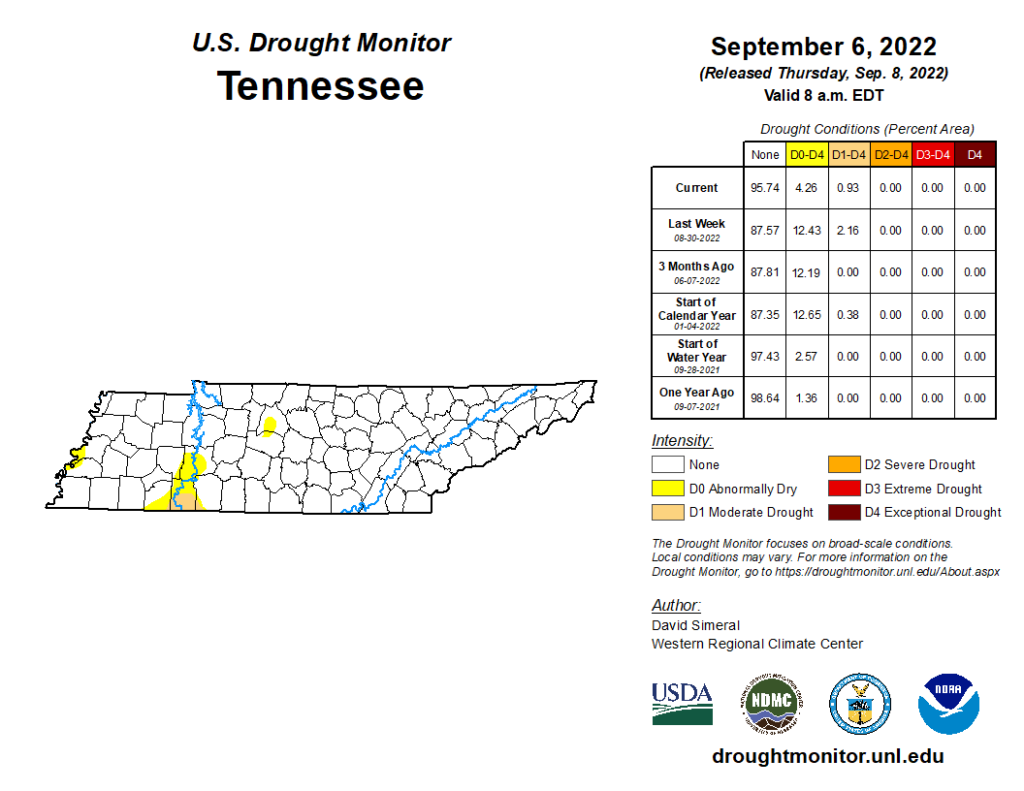 So not too shabby. No complaints.
---
What do you think about my flight landing at 419 PM next week, also is anything wrong with the Titans offense?
Sir, this is a Wendy's.
Quick References:
Weather changes constantly.
Follow @NashSevereWx on Twitter for any changes to this forecast.
We are 100% community supported. No ads. No subscription fees. Keep it free for everyone.