Rain and a few nonsevere lightning storms should be around Middle Tennessee today. Most models think so, not all of 'em. None agree on exactly where so let's all cross our arms and look at the models disapprovingly. Models don't care tho, they show:
Storms are in various parts of Davidson & Williamson Counties.
Most of us will miss them.
A few may delay sportsballing with lightning delays and/or rainouts.
Relationship Update! I'm in a long term committed relationship with the HRRR model (I like its numbers and codes) which thinks the "not for everyone" rain/storms will wait and form around 8 PM or 9 PM or so which is after most after-schooling sportsy things will be over. Behold (time stamp upper left):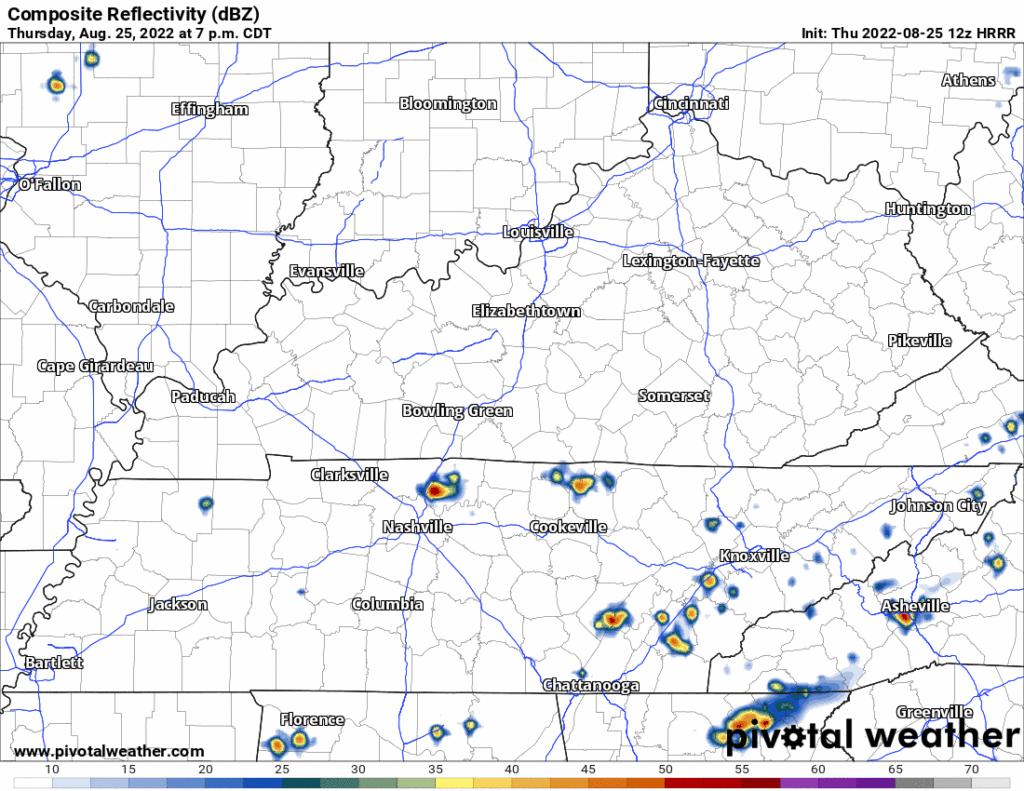 The HRRR has broken hearts before so let's not allow infatuation to triumph over reason.
Humidity is up. Upper 60°s dewpoints will arrive tonight and stay for … a while. At least several days. At least it's not oppressive?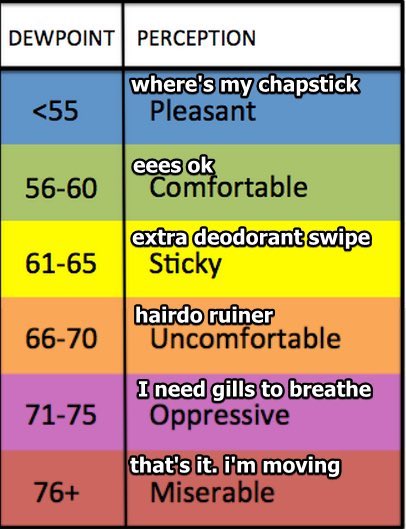 Friday through Next Week: It's the Wattery! Be prepared and proceed responsibly.
"Weather awareness is the looking both ways before crossing the street part of adulting.

–Michael Scott

–NashSevereWx"

NashSevereWx, 8/25/22
Saturday storm chances appear low. Too much high pressure preventing storm formation, but a few could pop up like a gopher on a golf course.
Storm chances increase a bit each afternoon Sunday through Tuesday. No severe weather worries but during this time "a strong storm with gusty winds and heavy rain will be possible, especially during afternoon hours with peak [daytime heating] support." NWS-Nashville, written this morning.
The afternoon "will it or won't it pour on us" should continue through the rest of next week. NWS-Nashville pointed out that the atmosphere will be Water-Loaded (nerds: PWATs around 2″, this is a lot), so "any areas that see heavy rain next week will see additional flooding risk." You may reread that and think "duh, more rain, more flooding risk," but as usual those are Smart Words. High PWATs + no shear aloft to move the storms off one spot = ability to tap enough moisture to cause flooding. That's not always true.
This would be an isolated flood risk, which is no comfort if there is water in your house or over your road.
The Drought Monitor still has western areas of Davidson/Williamson Counties "abnormally dry." This is an improvement over last week. Let's get some rain in here but not too much, please.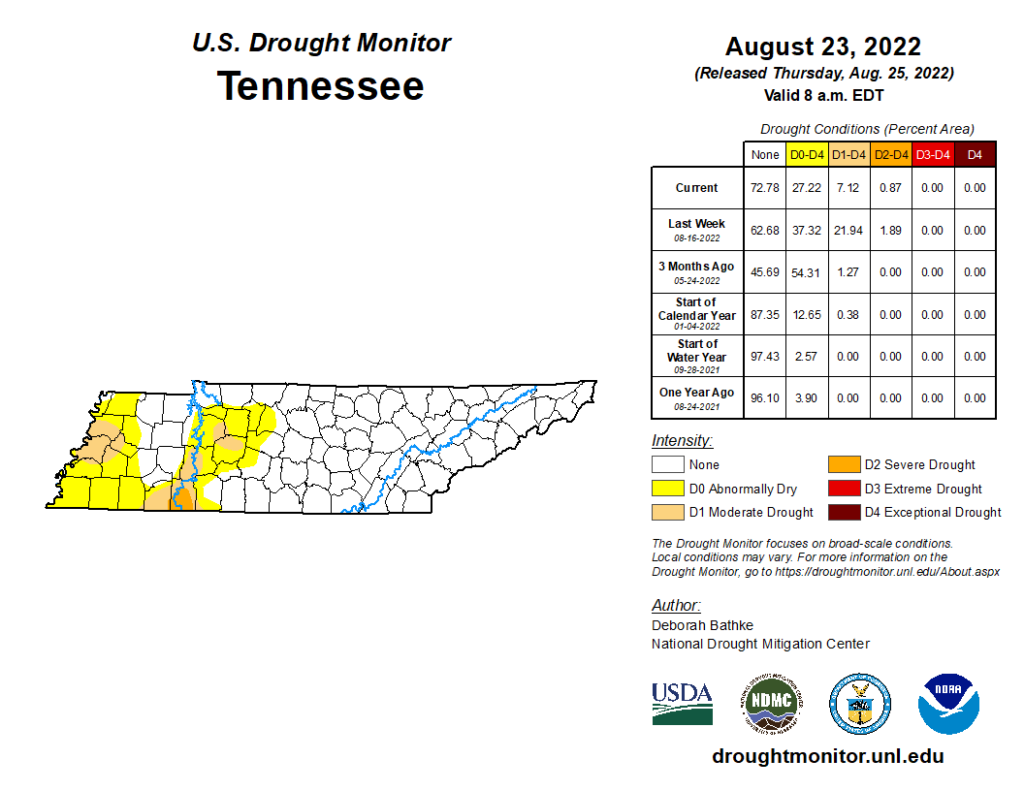 Quick References:
Weather changes constantly.
Follow @NashSevereWx on Twitter for any changes to this forecast.
We are 100% community supported. No ads. No subscription fees. Keep it free for everyone.