Classic Wattery Today Through Thursday.
Monday: Probably Nothing.
Spilled paint below is just a bunch of models on one display suggesting rain is Quite Unlikely (but maybe still possible) today.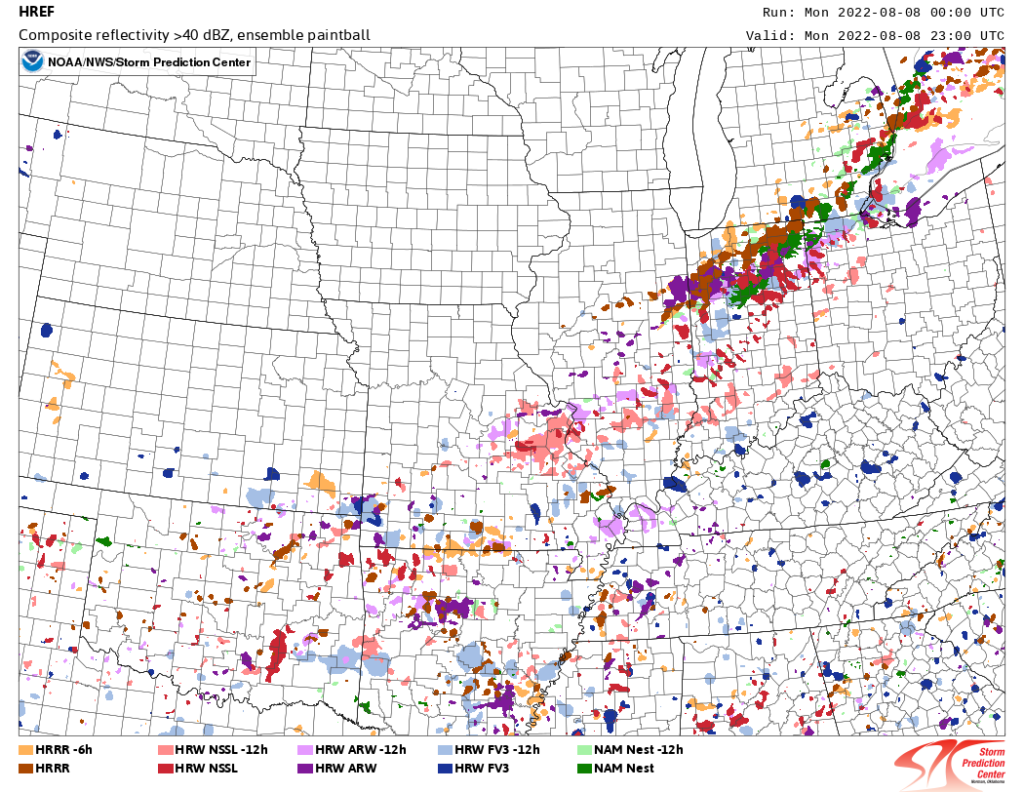 Tuesday: A Bit More Likely.
HRRR model has rain Tues morning and again late afternoon/early evening, see below.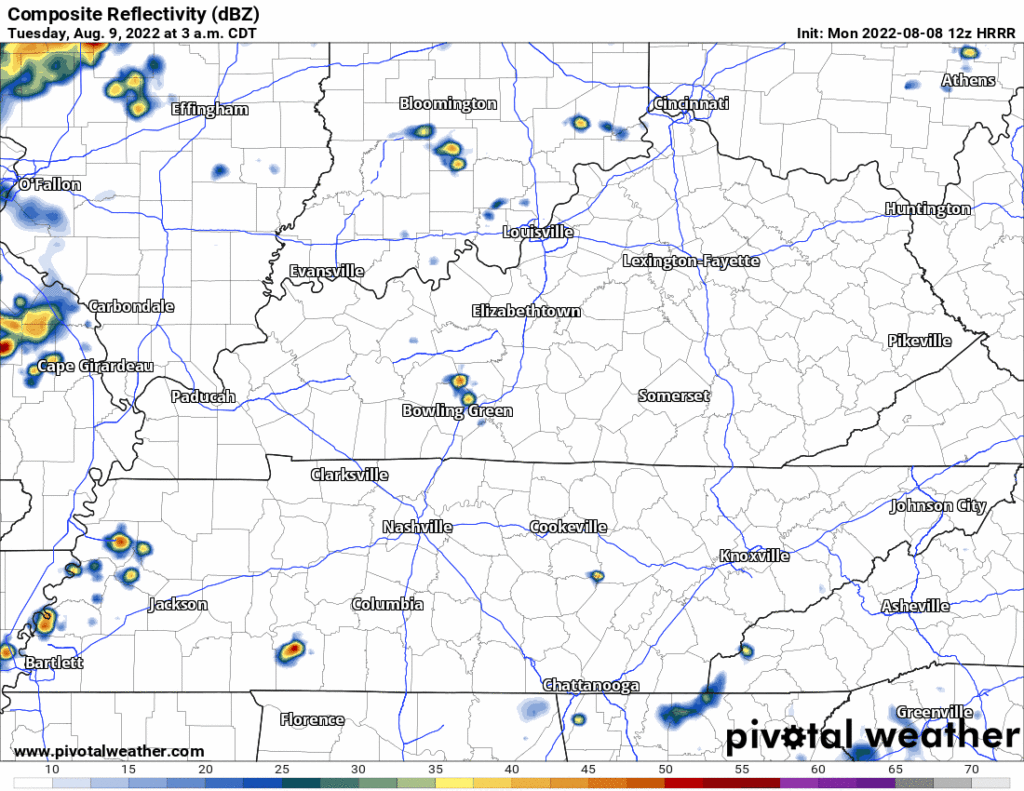 Rain may be excessive. 5% probability of flash flooding within 25 miles of you Tuesday. Poor eastern KY, they keep getting hammered by rain.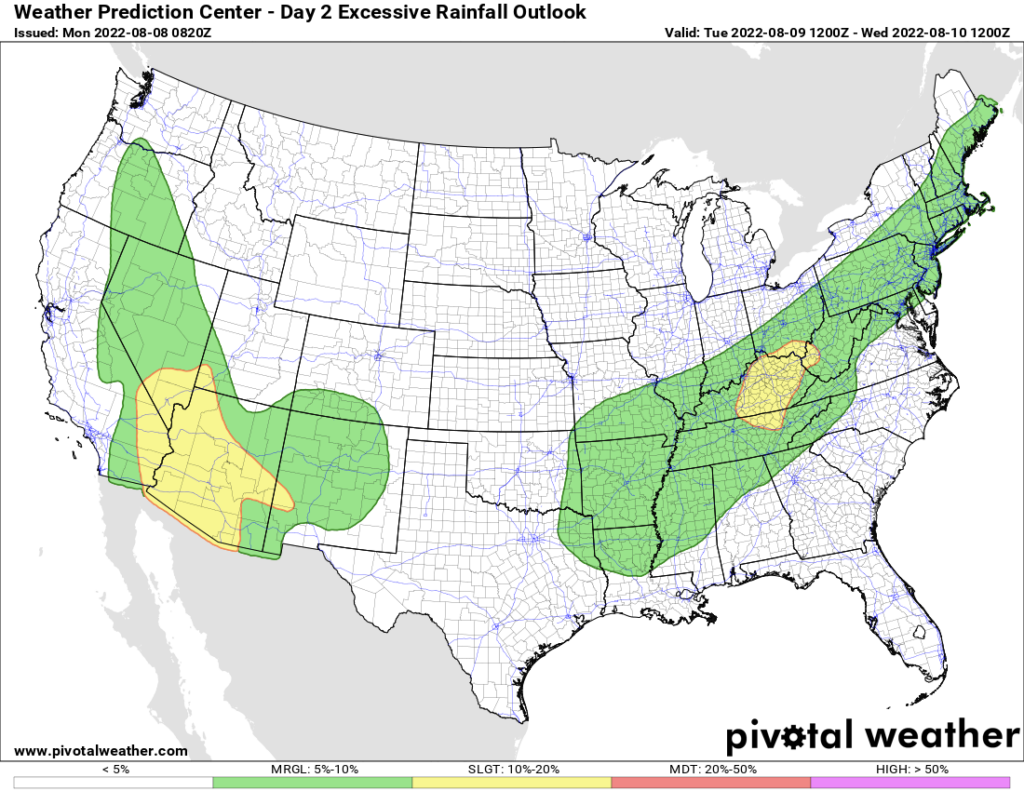 Wednesday: Likely the Wettest, Stormiest.
A continuous rain is unlikely, but expect rain off and on during the daylight hours.
Flash Flood probability straddling the 5% to 10% and 10% to 20% line. Average rainfall around a half inch, but some will get more, others much less.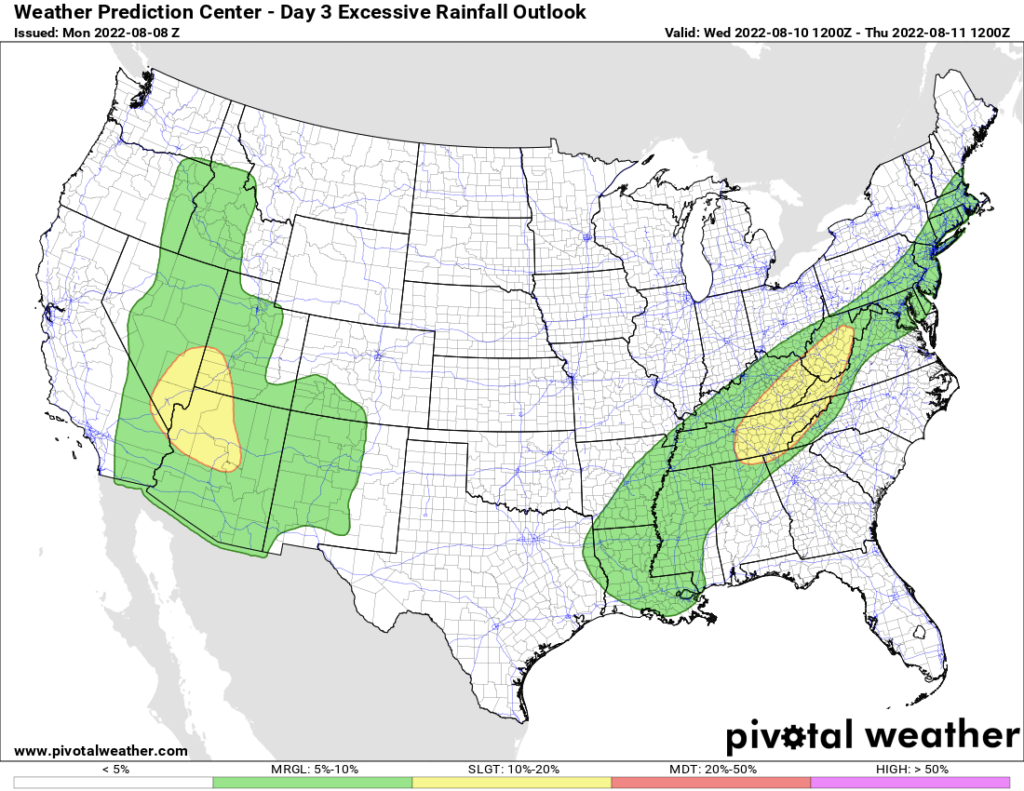 Severe weather unlikely in the classic sense (large hail, tornadoes, long tracked damaging straight line wind swaths), but like we've seen this past weekend in Donelson, microburst winds will be possible as storms collapse and bring a lot of sudden straight line wind with it.
CG lightning also likely in these storms. Don't be far from lightningsafe enclosed structures.
Thursday: One More Wattery Day This Week
Chances meh, so more water losers than winners.
Last day of big humidity?
Friday – Weekend: Sweet Relief
Humidity drop! We've been stuck with 70°+ dewpoints for a while, we're all getting used to it. Dewps drop into the 60°s and even into the upper 50°s Saturday, before re-rising back near 70° late Sunday/Monday. Far from Fall Weather but still pretty nice for mid-August.
No rain in the weekend forecast (so far!).
There's still time for the model data to change.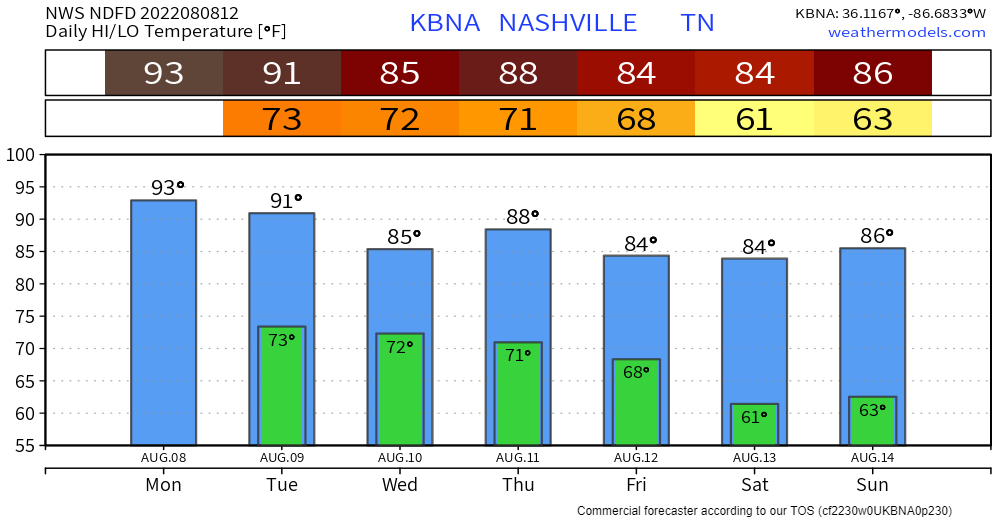 Quick References:
Weather changes constantly.
Follow @NashSevereWx on Twitter for any changes to this forecast.
We are 100% community supported. No ads. No subscription fees. Keep it free for everyone.