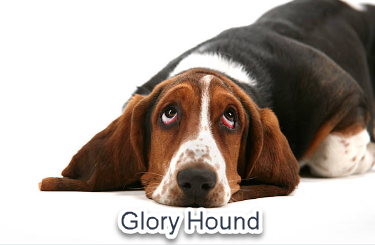 Yes there are people out there rooting for the temp to reach one hundred degrees. They like extremes. It's how they're wired. If are one of them, you are loved. You be you.
Record Heat Incoming?
Maybe not. 100°+ highs were forecast for midweek, but overnight and this morning the data is starting to swing a bit "cooler." NWS dropped the highs a few degrees.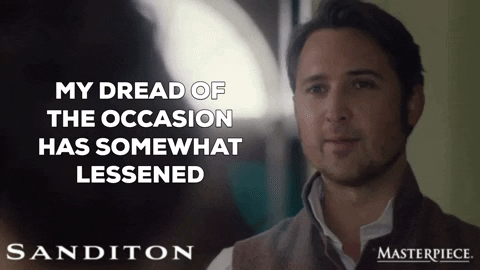 What happened?
[T]he Euro solution is trailing off as to the max temps portion of the heat wave. Its starting to lean toward the not as hot GFS solution now. That said, it still looks quite hot with 98F-100F temps to the west of the Plateau through the extended period. This is down a couple degrees from the preponderance of 100F-102F highs we had earlier.

NWS-Nashville, AM Forecast Disco, 6/19/22
So will the sub 100° streak turn ten years old on July 8, 2022? Gonna be close. Looks like Wednesday is our best chance.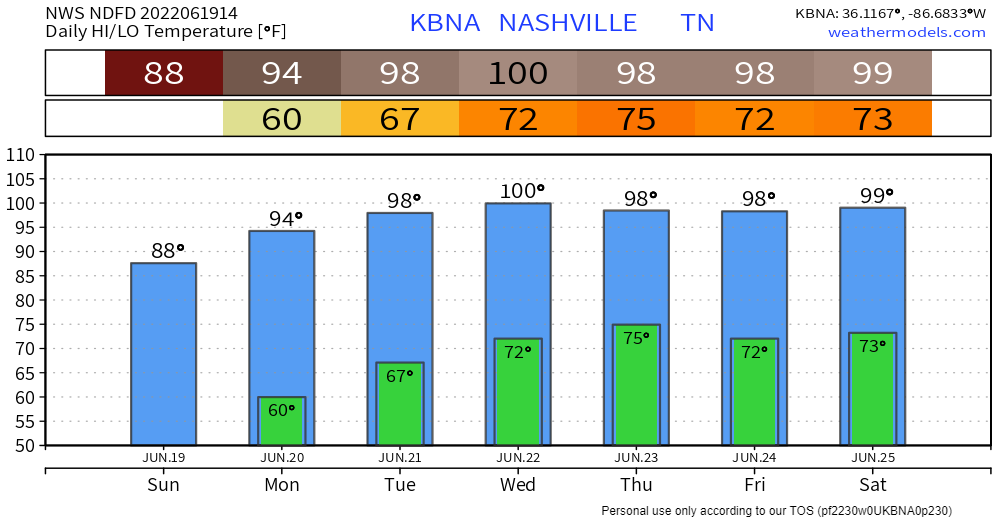 Yes there are many 98° readings in this forecast and if you follow us on Twitter you know what that means. Sorry in advance, we don't make the rules.
At Least It'll Be A "Drier" Heat
Last week's dewps were oppressive. This week, just sticky: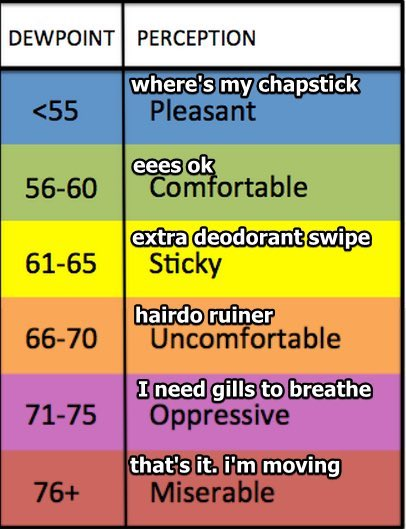 Last week the heat index went over 105°.
This week if you take the hottest day and the highest likely dewpoint (say: 100° and 62°) that's a heat index of "only" 102°.
It's a drier heat. Not Vegas dry. But dry for us.
Rain/Drought
No meaningful rain chance in the forecast for at least the next seven days. Forecast confidence drops after day 5, but still, this is not a good sign. I have not cut my grass in 10 days because I'm concerned the lawn is gonna burn up and also it was hot and I'm lazy. Medium range data (weeks ahead) is also trending hotter and drier than normal. We are a long way away from Official Drought Doom, but if you're going to start a drought, this is how to do it.
Quick References:
Weather changes constantly.
Follow @NashSevereWx on Twitter for any changes to this forecast.
We are 100% community supported. No ads. No subscription fees. Keep it free for everyone.