Looking for 98° today. Heat index up to 104°. The record temp is 100° from 1952. Doubt we'll make it there today.
Rain is unlikely but the HRRR consistently shows a few non-severe thunderstorms popping up around 6-8 PM.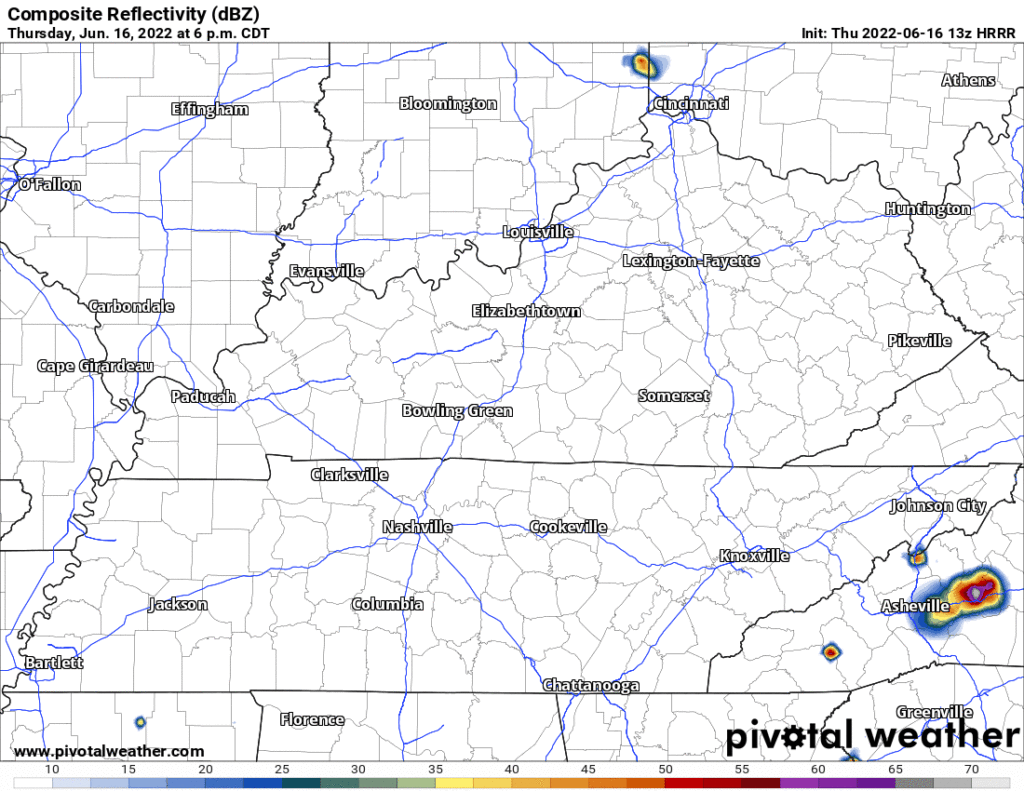 Lightning my only concern today.
A cool front is on the way Friday. Ahead of it, rain and thunderstorms will break out across the region, and they'll probably splash us. HRRR model ETA is lunch to early afternoon (time stamp upper left):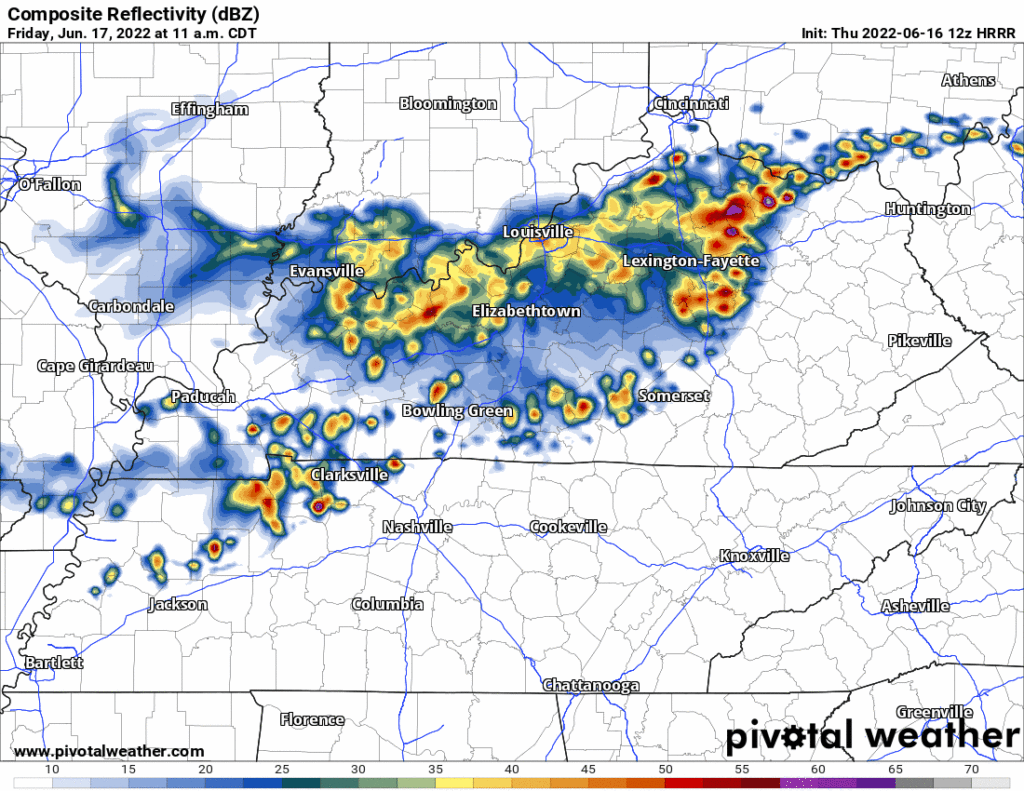 SPC thinks 5% probability of damaging straight line winds and 1″ hail within 25 miles of us. No tornado concerns. I'm not sure everyone in Davidson and Williamson Counties will even get rain, although probably most will.
Still hot and oppressively humid Friday (97°, dewpoint near 70°). A dewpoint drop will happen late Friday night into Saturday morning. Like aloe on a sunburn.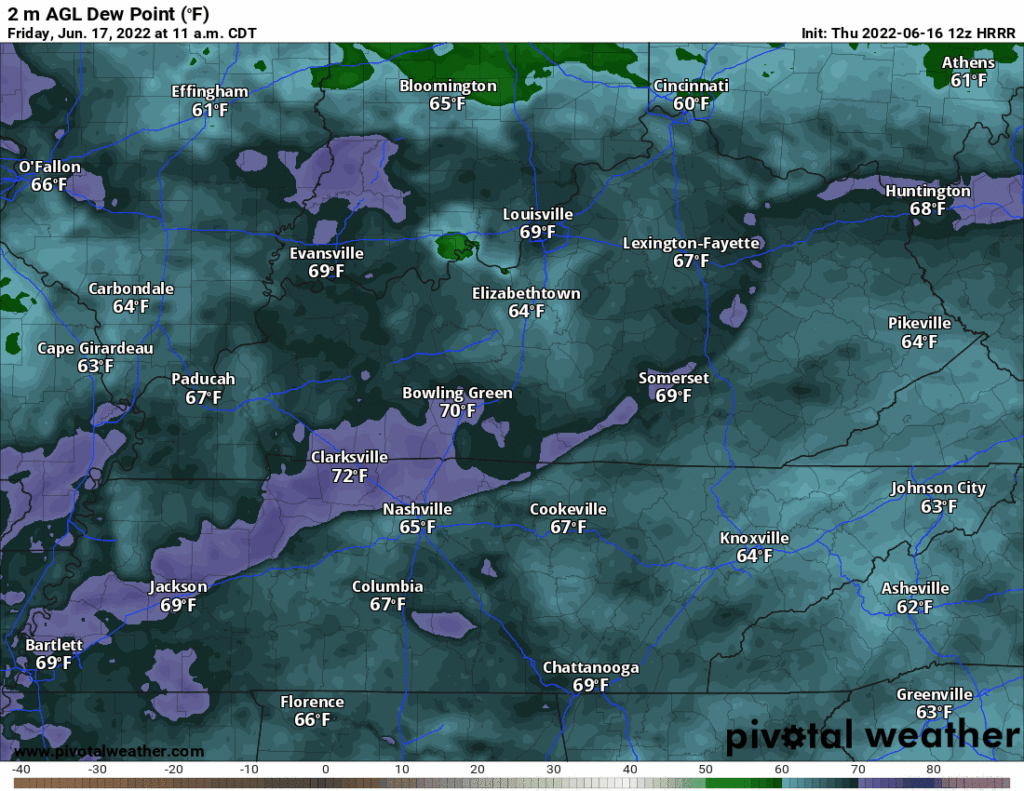 Still hot this weekend …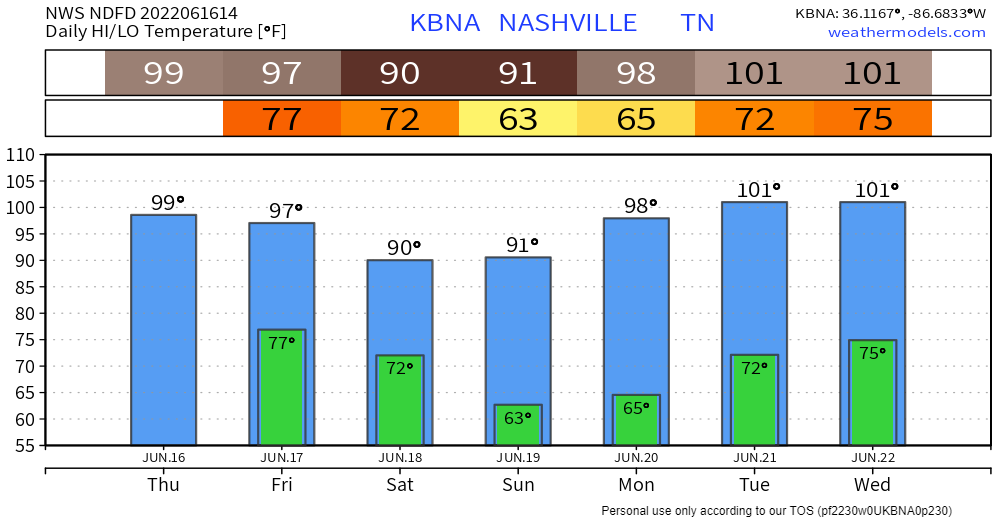 … but the dewpoint will drop into the 50°s Saturday and even the 40°s (!!) Sunday. This is a massive drop, you'll love it. Unfortunately, humidity will slowly climb next week: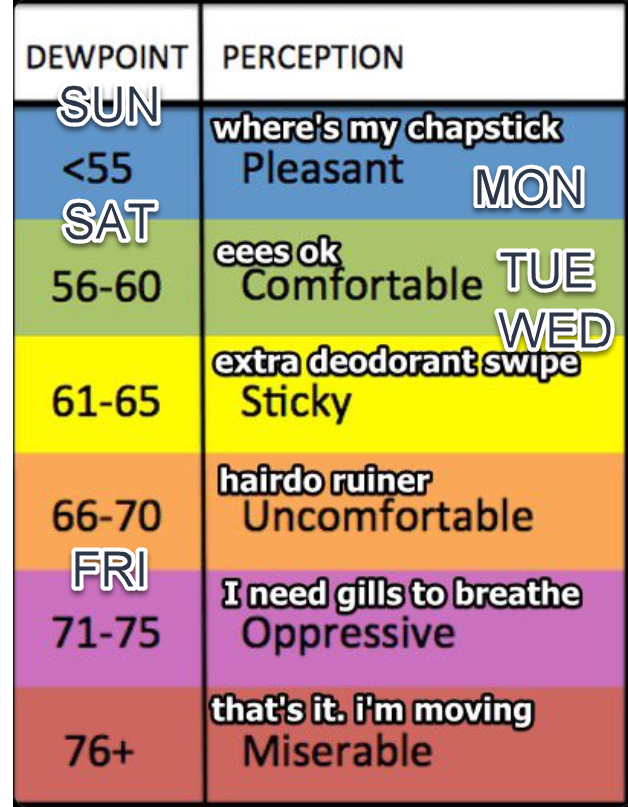 Next week our nearly ten year streak under 100° should end. NWS is forecasting 101° Tuesday and Wednesday. Less humidity will allow this to happen. This forecast assumes the Euro model data verifies, but it seems to be a good bet considering other models generally (but not exactly) agree.
There is no heat relief in sight. We should start talking about the lack of rainfall. Right now, we're not even "abnormally dry" …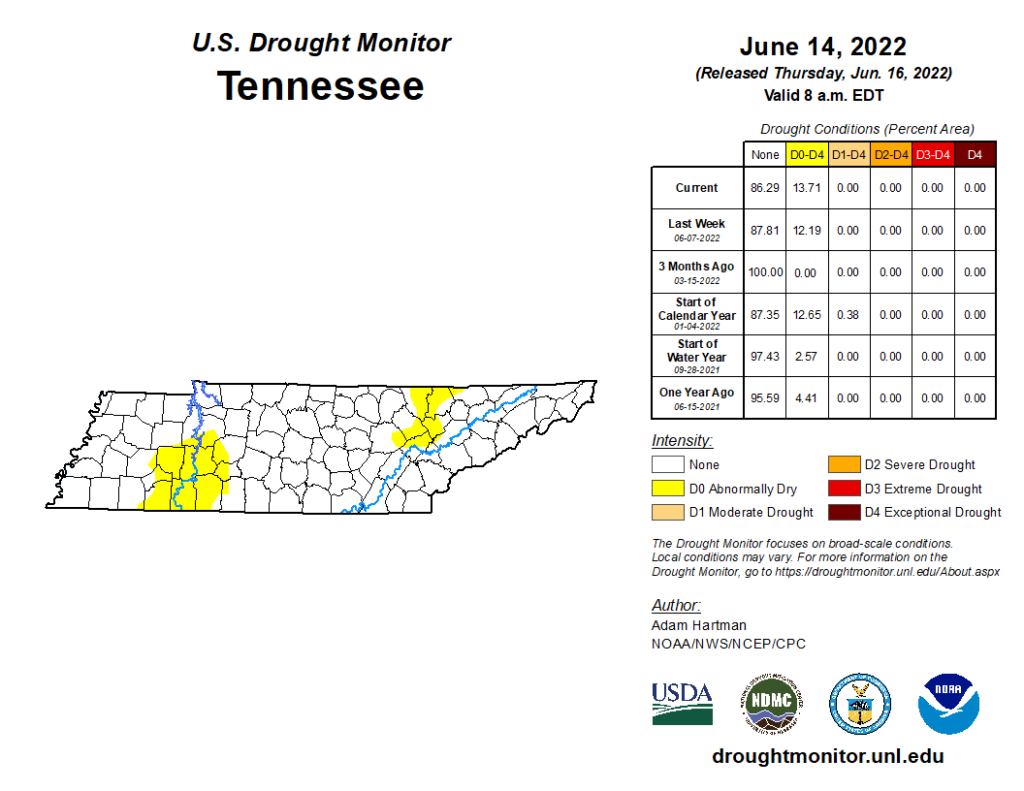 This quote got my attention:
Again, not seeing any precip chances in the extended [forecast]. So, this could be the beginnings of a summertime drought. However, the good news is that CPC shows that our precip will be closer to normal for July and August. So, lets hope so.

NWS-Nashville Forecast Discussion, AM, 6/16/22
Quick References:
Weather changes constantly.
Follow @NashSevereWx on Twitter for any changes to this forecast.
We are 100% community supported. No ads. No subscription fees. Keep it free for everyone.