Below normal temps and humidity this weekend. Today will be the nicer of the two days.
I still doubt it'll rain tomorrow afternoon. HRRR shows very little activity. What little is has is meh. But, we can't totally rule it out. This is the 12z HRRR model: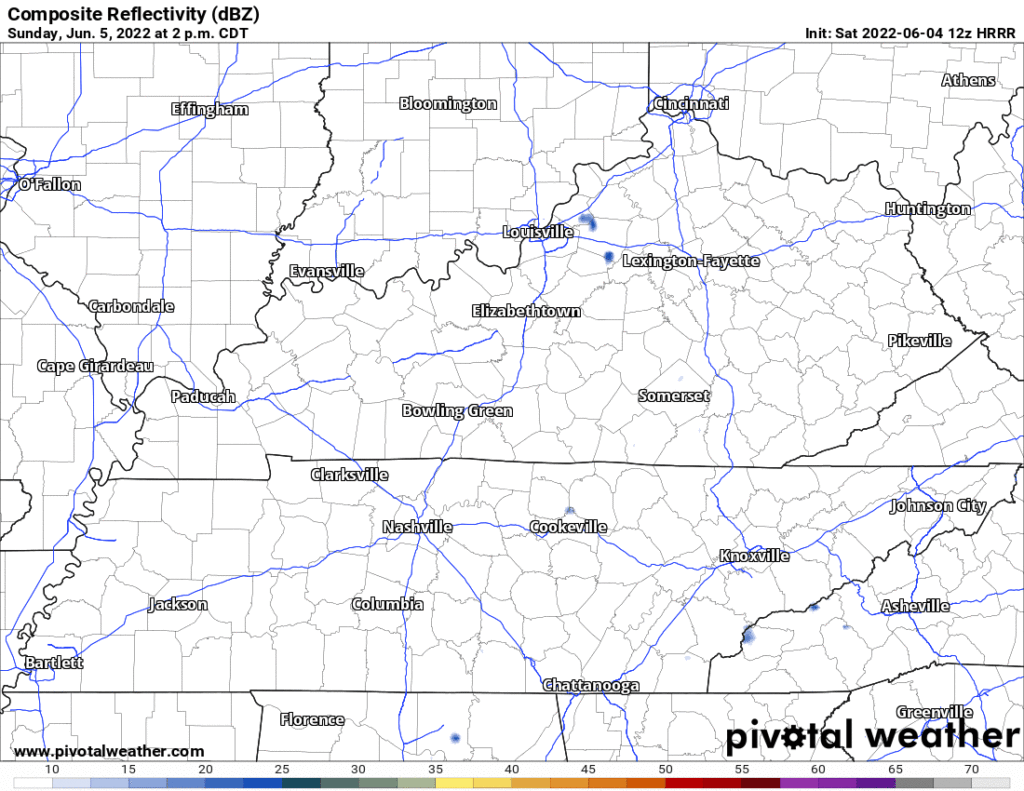 Humidity jumps beginning Monday. Dewpoints will hit the low 60°s, then jump to near 70° Weds.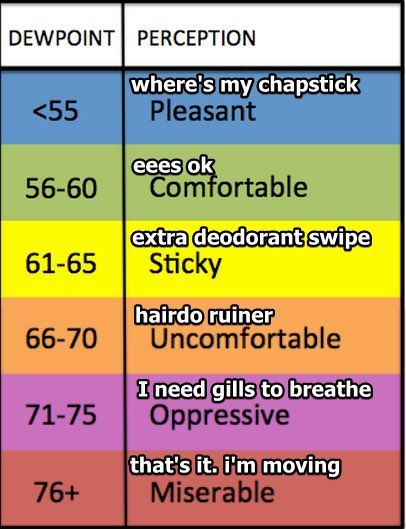 Note the Euro model thinks the dewpoint jump will happen Tuesday, :puke emoji: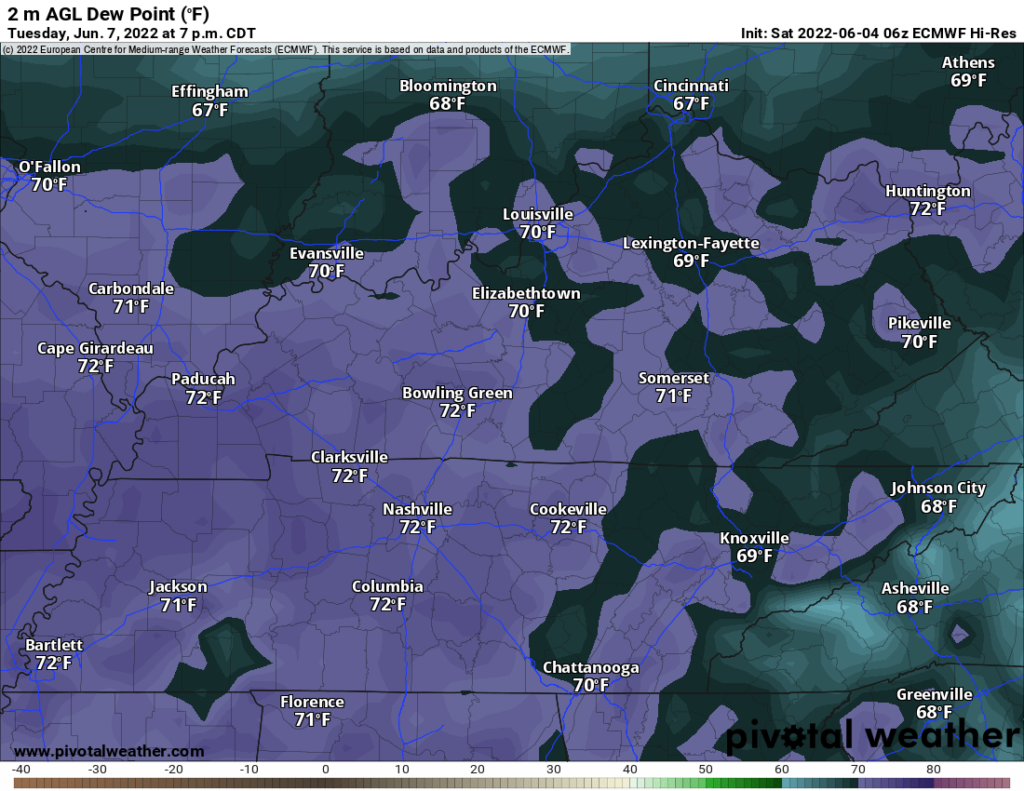 The point is this is a /consults technical term/ lawta heat-n-humidity. It will cause more clouds that'll keep temps from rocketing way past 90°. This dewpoint jump is like that time LaRusso turned on the hose when Johnny Lawrence was in the bathroom stall: an unnecessary escalation of a tense relationship*.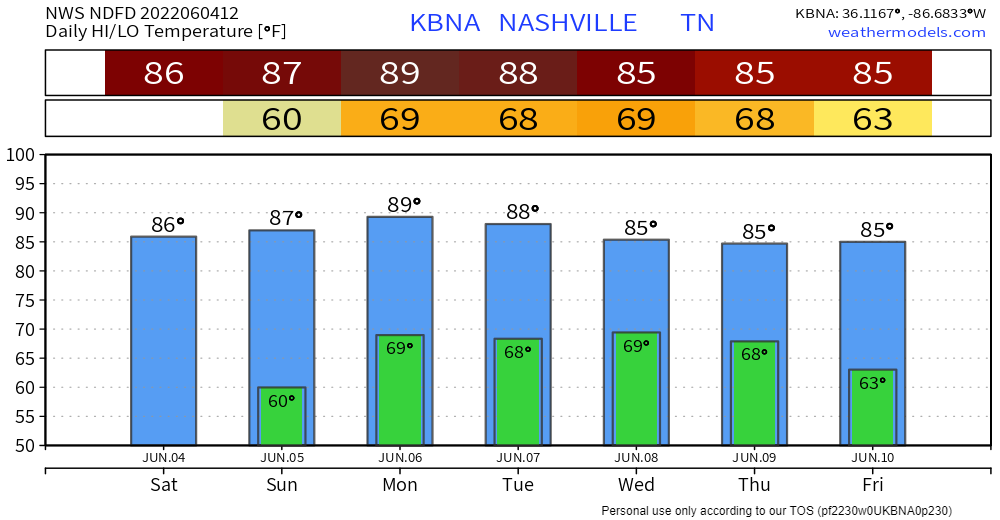 This heat and humidity combo means pop up, angry, sudden late afternoon / early evening storm season (Karen Szn! – with full apologies to Good Karens) begins Monday and continues through the week. Weds is the most likely storm day, but, like Karen, its wrath will be sudden and unevenly distributed.
This is how local scientists laid it out:
Best chance of showers and thunderstorms looks to occur as day on Wednesday progresses with numerous showers and scattered thunderstorms possible. Overall best chance of strong thunderstorm occurrence too, with gusty strong winds main concern. Not enough confidence though in occurrence presently to mention in morning Hazardous Weather Outlook Product (HWO), but if this trend continues, might mention by this time tomorrow morning. Again, as summer months progress across mid state region, it is more likely that diurnal driven afternoon thunderstorms will have the potential of reaching strong thresholds, thus trying to highlight best potential period.

NWS-Nashville, Morning Forecast Disco, 6/4/22
Looks like a warm front may slide north, south, and over us mid-week [analogy deleted, this is a family blog]. Its exact future position is unknown and unfortunately the exact position is the Key Piece of Info determining how much rain we may get.
Below is the Euro model running next week. Every afternoon it has rain with lightningstorm potential in the afternoon and early evening. But exactly how/whether it'll impact you is unknown – thanks Karen! – with the general risk highest Weds.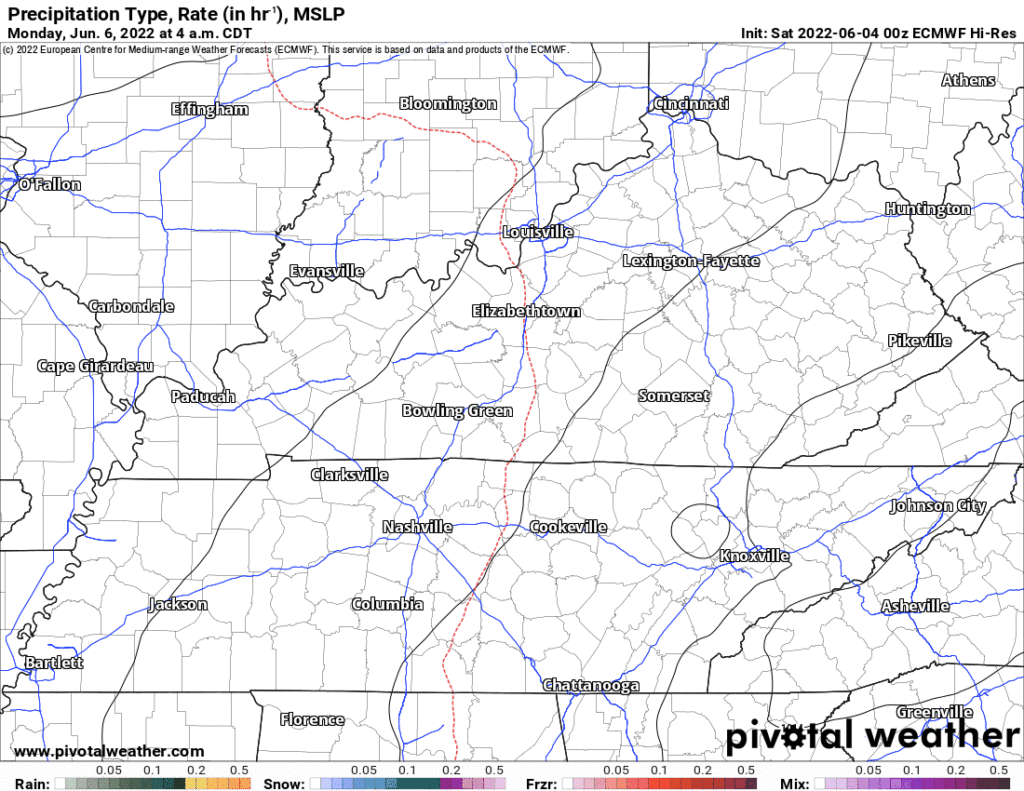 *in this analogy, Daniel is the jump in humidity.
The humidity just couldn't leave well enough alone, man.
→ Weather safety is about making yourself less vulnerable, Daniel.
Quick References:
Weather changes constantly.
Follow @NashSevereWx on Twitter for any changes to this forecast.
Live coverage during tornado and severe thunderstorm warnings:
Look good.
Support the mission.
We are 100% community supported. No ads. No subscription fees. Keep it free for everyone.