Lightningstorms crossed Davidson & Williamson Co last night (morning?, it was 3 AM to 430 AM). A Dense Dog Advisory was issued (this is a running joke from a tweet typo on 3/30/13, click here for context). Storms didn't water all yards. They were no big deal other than dogs and startled kids crowding beds (if you were chosen by Thor, LMK).
Higher humidity today – mid to upper 60°s, conversion chart below – but temps only mid 80°s because of clouds and a cooler northwest wind.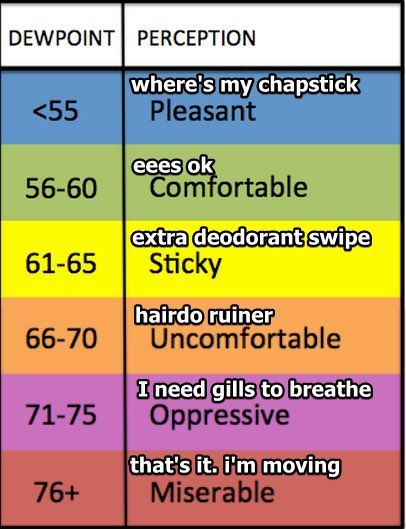 A front will cross us and may spark rain and maybe another weak thunderstorm. But, probably not. The HRRR has storm activity developing to our southeast, with us maybe getting a little light shower off and on: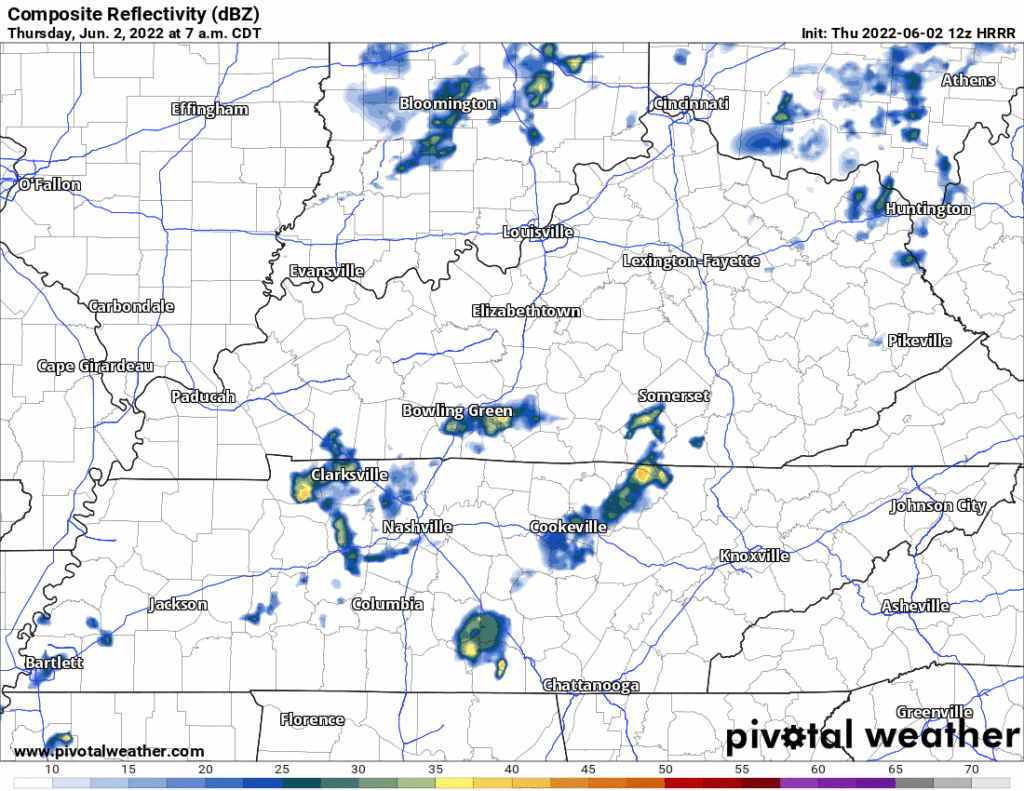 NWS-Nashville thinks it's a 50/50 proposition we will even see rain. If we do, it'd be light, only 0.05″ on average. Can't totally rule out a thunderstorm but think that's unlikely.
So then cautious optimism for all y'all who planned nearly immovable outdoor ceremonies outside today and tonight. You are staring down nature, perhaps successfully. Only a few ensemble model members think we'll rain tonight (yellow boxes, below) but the overwhelming majority of models think a little light rain, if anything, tonight.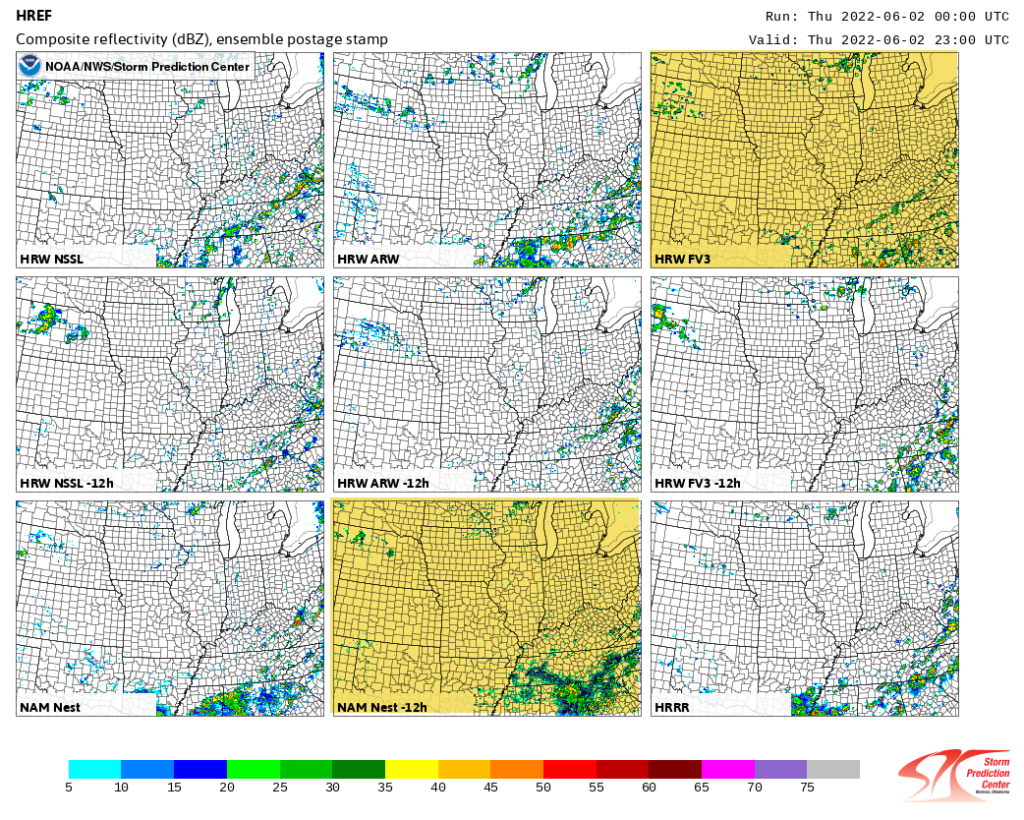 Draw your conclusions, assess your risk, and place your bets.
Friday, Saturday, and Sunday appear outstanding. Lower temps, much lower humidity, no rain.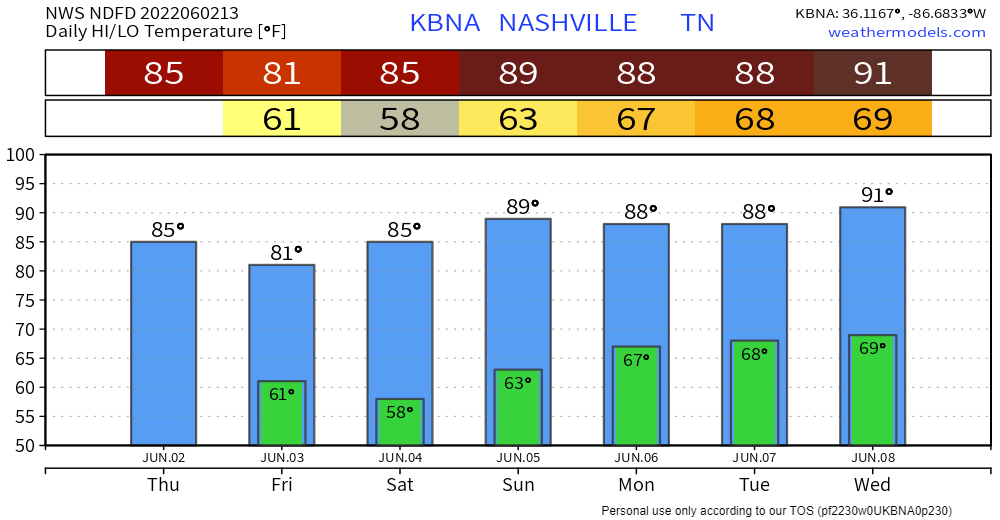 Humidity creeps up Sunday afternoon with dewpoints rising above 60° Sunday. Then beginning Monday, back to sticky/uncomfortable humidity with rando pop up storms for those who've angered Karens. What did I do? Nothing, here's a storm anyway szn will be underway.
Quick References:
Weather changes constantly.
Follow @NashSevereWx on Twitter for any changes to this forecast.
Live coverage during tornado and severe thunderstorm warnings:
Look good.
Support the mission.
We are 100% community supported. No ads. No subscription fees. Keep it free for everyone.