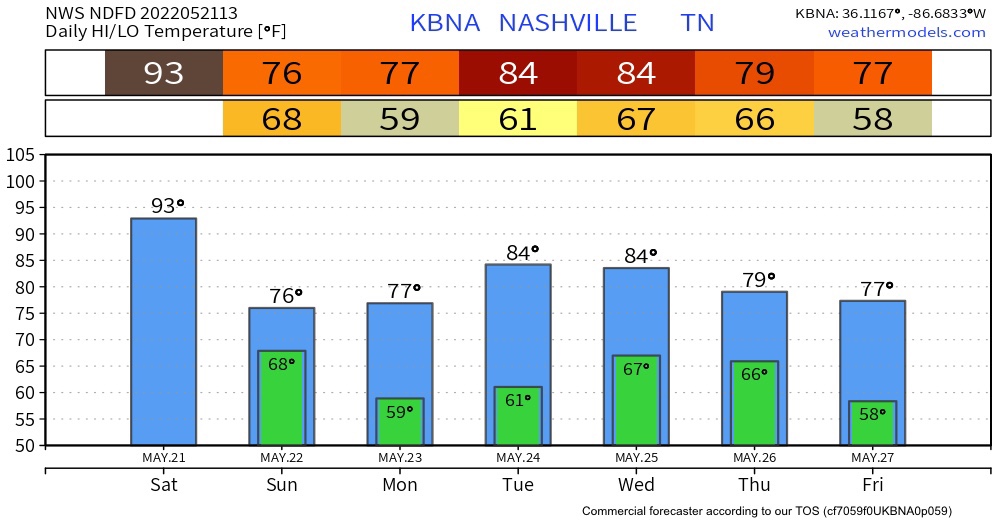 Today is going to be a muggy one. The high today is going to be 93. The record high was set back in 1941 with a high of 94 degrees. I don't believe that we are going reach 94 today but there is still a chance.
Relative humidity is going to range around 60-70% today. We are most comfortable in 35-45%. So, today is going to be extremely sticky.
Use this handy dewpoint conversion table to get another idea of humidity levels. We'll be 66° to 68° today.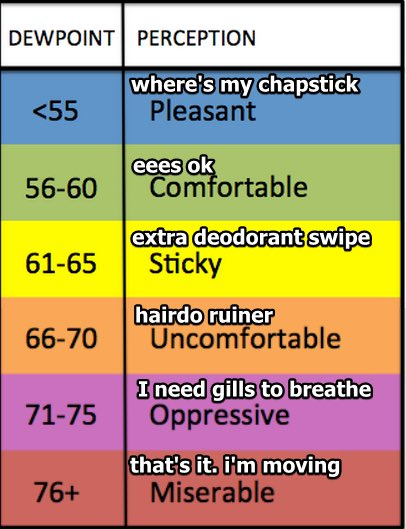 Tonight & Overnight
There is a chance for storms tonight. We are looking at a line of storms, ETA is between midnight into the early Sunday morning hours. The main threats are hail and strong winds, but that concern is more to our west than it is to us. Storms should weaken along the way. We are still not concerned about tornadoes.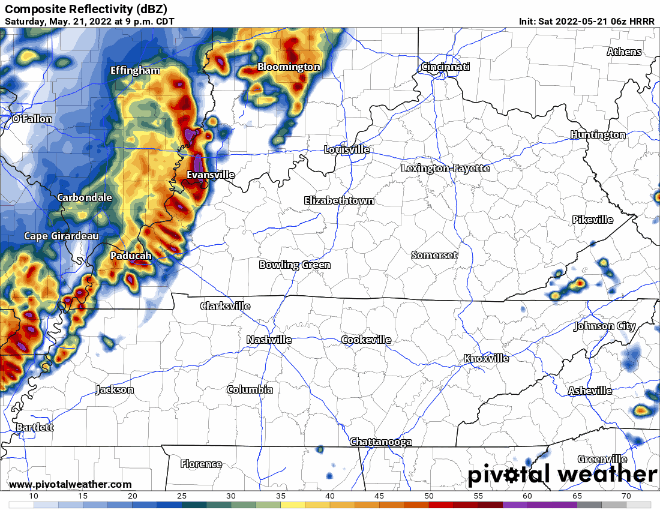 Sunday into Next Week
Sunday is going to be MUCH cooler than today. The high will be in the mid 70s. It's going to be mainly overcast and may be drizzly at some points in the day.
Monday is going to be overcast too but there may be some breaks of sunshine in the clouds. There may be a couple of showers here and there on Monday as well.
Then for the rest of the week there are showers and clouds. Temperatures will stay in the 80's. Nothing severe later this week as of right now, but that could change.
Check out the rain we should get from Sunday through Friday! 2″ to 3″, we need it!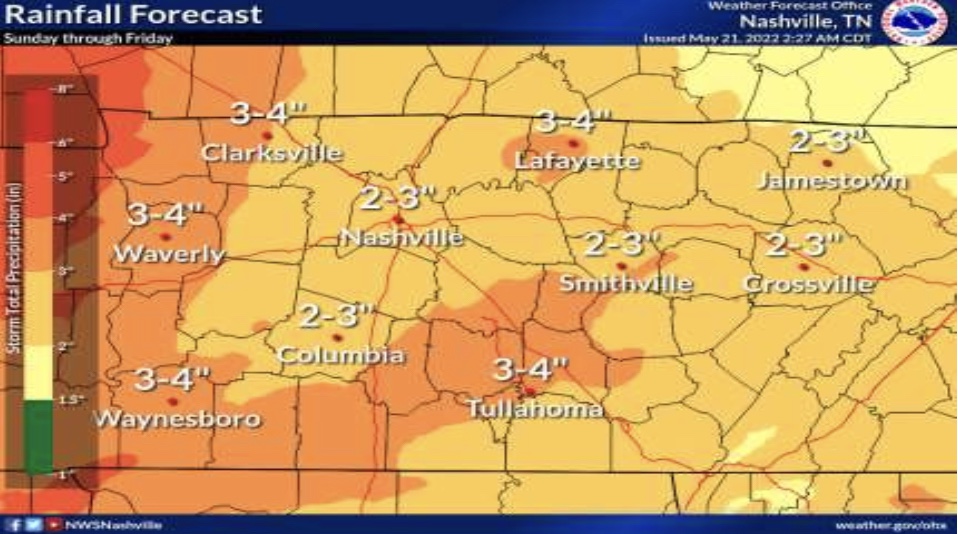 Stay tuned for more!
Quick References:
Weather changes constantly.
Follow @NashSevereWx on Twitter for any changes to this forecast.
Live coverage during tornado and severe thunderstorm warnings:
Look good.
Support the mission.
We are 100% community supported. No ads. No subscription fees. Keep it free for everyone.