Hot with low humidity (under 55°!) today. Fantastic!
Let's talk Wednesday.
Dewpoint up to the mid 60°s by late Weds afternoon and staying there through Thursday. #schweddy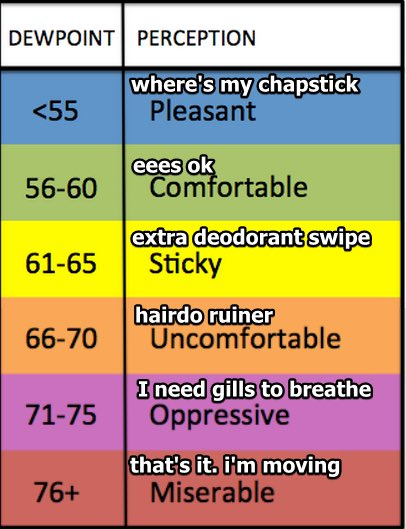 More moisture and yeah, we'll be set up for storms. But will they actually happen, maybe/probably not.
Like a heart ready to love but no one coming through the door, severe weather will be ready if only something can come through and get the storm process going.
And it doesn't look like it will, at least according to the HRRR model: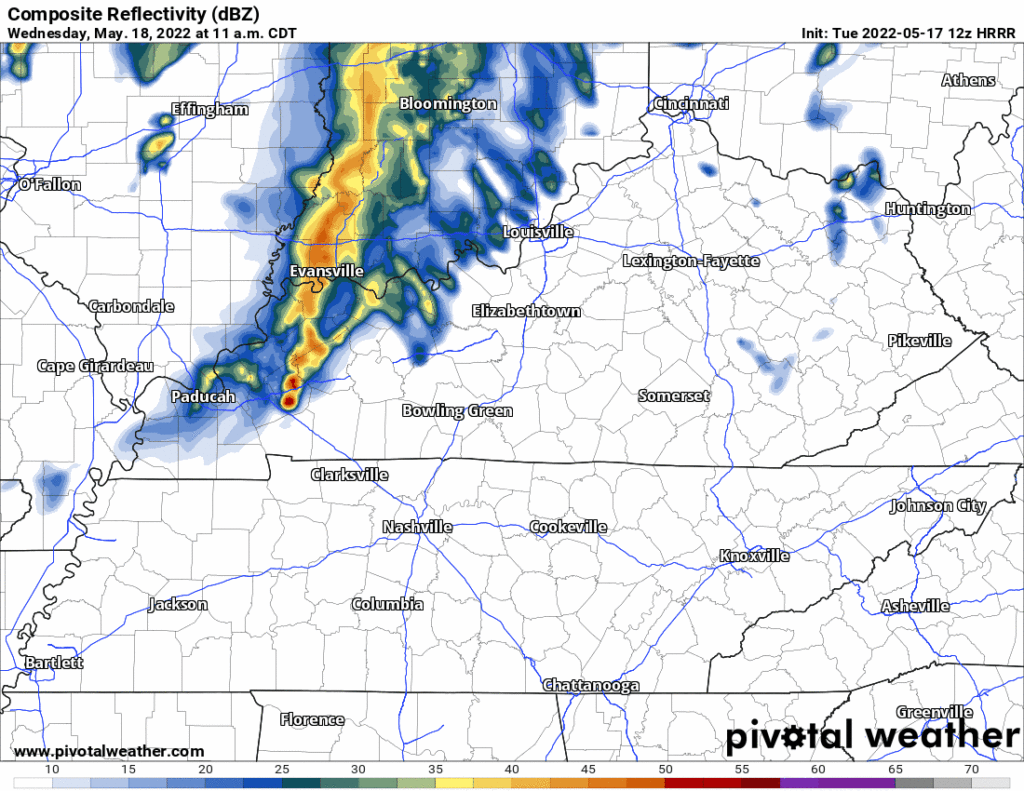 Storms are unlikely in the morning and afternoon because Ned will be around, capping us, preventing any storm-o-genesis. That's good because our atmosphere will be soaked in storm fuel, shear, and other hailmaking, lightningtossing, and damaging straight line wind potential.
The storm risk is really to our north, in Kentucky, Weds night. You see those cells marching east in the HRRR above.
However, storms to our north often spit out areas of cold air that race south. That air racing into town Weds night could provide the lift needed to set off a lightningstorm in Davidson/Williamson Weds night.
So far now we think things will probably be quiet for outdoor activities Weds night but there's a lot that could go wrong that could storm out our evening.
All that said, SPC lays out our late Weds afternoon/evening/overnight severe risks like this: Tornado risk is north of us near the KY/TN line and up in KY. The line for 5% probability of damaging straight line winds and/or hail (winds shown below) cuts right across Davidson Co: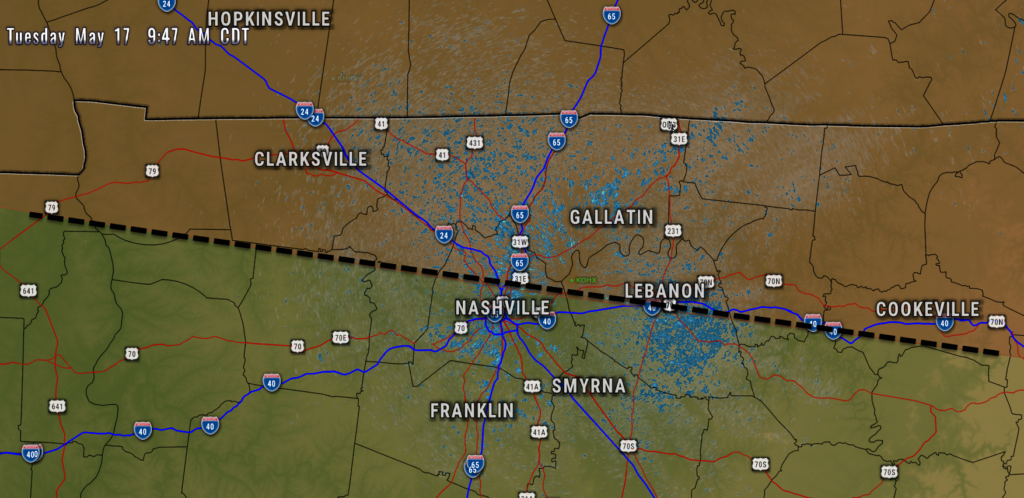 So, again, we're probably good Weds, but things could turn to hot garbage. Never comforting to be on any edge of a SPC outlook. Esp if yagot Sting tix.
Thursday morning – early afternoon the back end of those Weds night storms may try and come on thru, something to watch.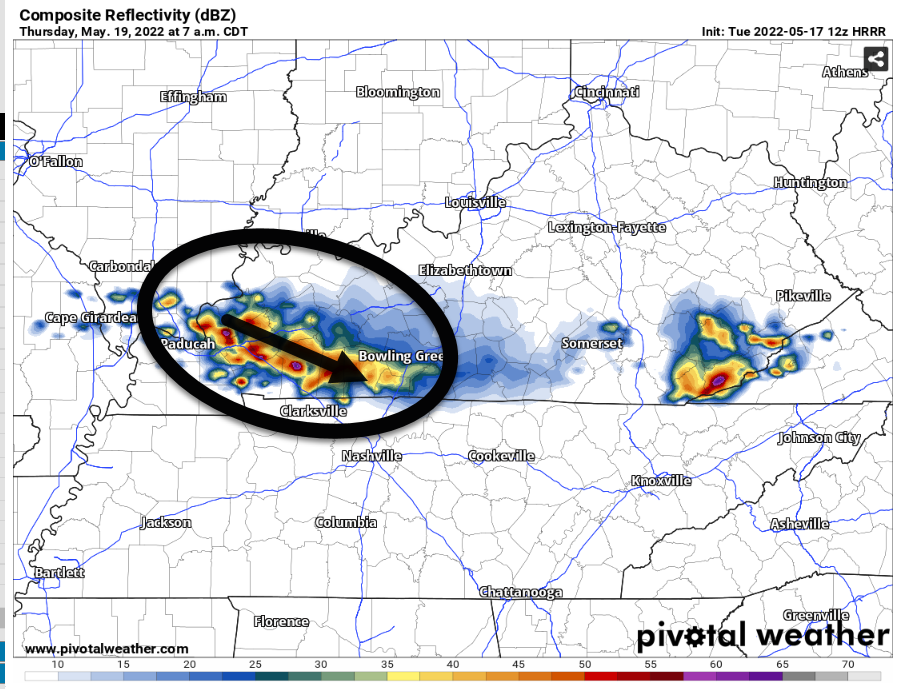 Euro and GFS models aligning on a cold front passage this weekend. Late Saturday afternoon to Sunday morning range for some rain and probably a few storms. Severe can't be ruled out but looks meh.
Quick References:
Weather changes constantly.
Follow @NashSevereWx on Twitter for any changes to this forecast.
Live coverage during tornado and severe thunderstorm warnings:
Look good.
Support the mission.
We are 100% community supported. No ads. No subscription fees. Keep it free for everyone.