Nothing happening until maybe Wednesday when the dewpoint will jump above 60° . . .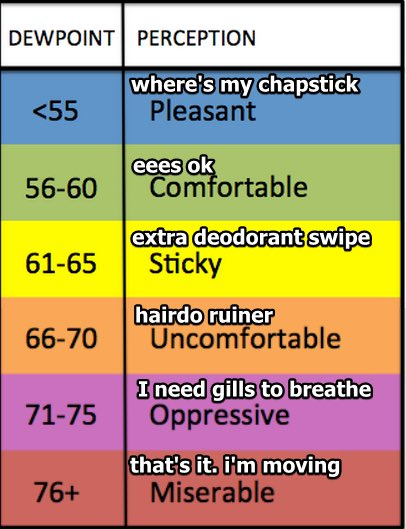 . . . and it may rain, or worse.
Y'all been tweeting us about a Sting concert Weds night.
NAM3 has rain/storms around Weds and real talk immabit nervous for y'all, but this model at this range isn't the best: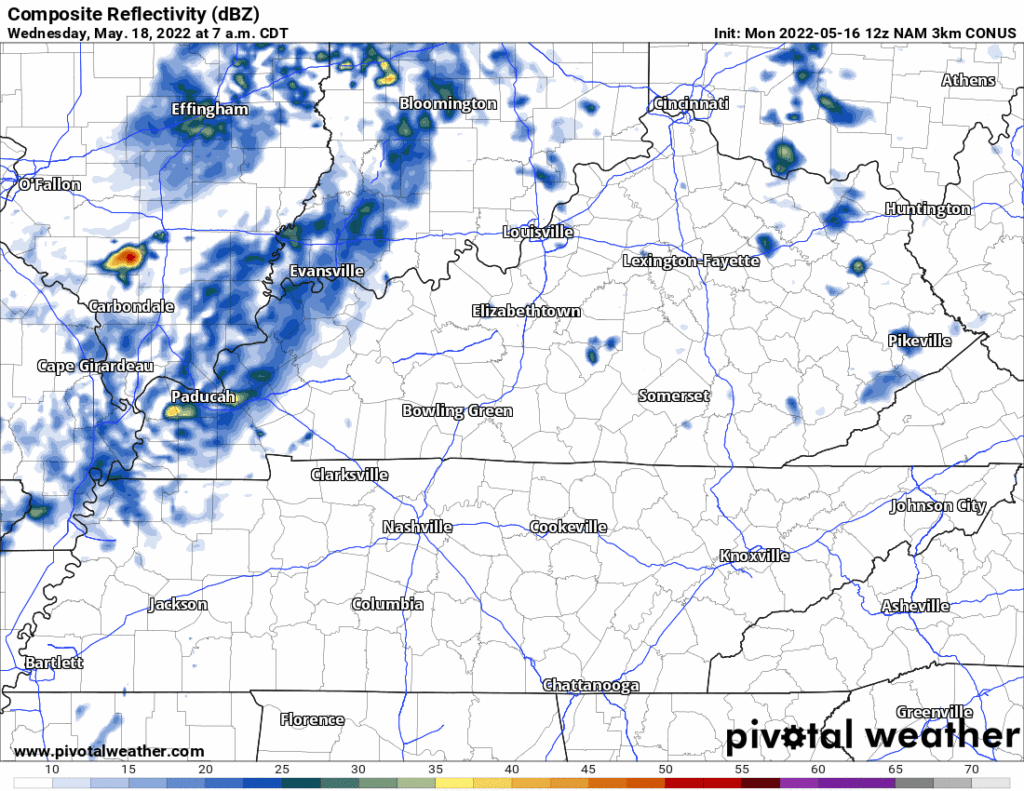 So yeah, that model above thinks thunderstorms to our north. Another model, the lower resolution but higher confidence Euro "hi-res" model shows the same thing, storms north of us Weds: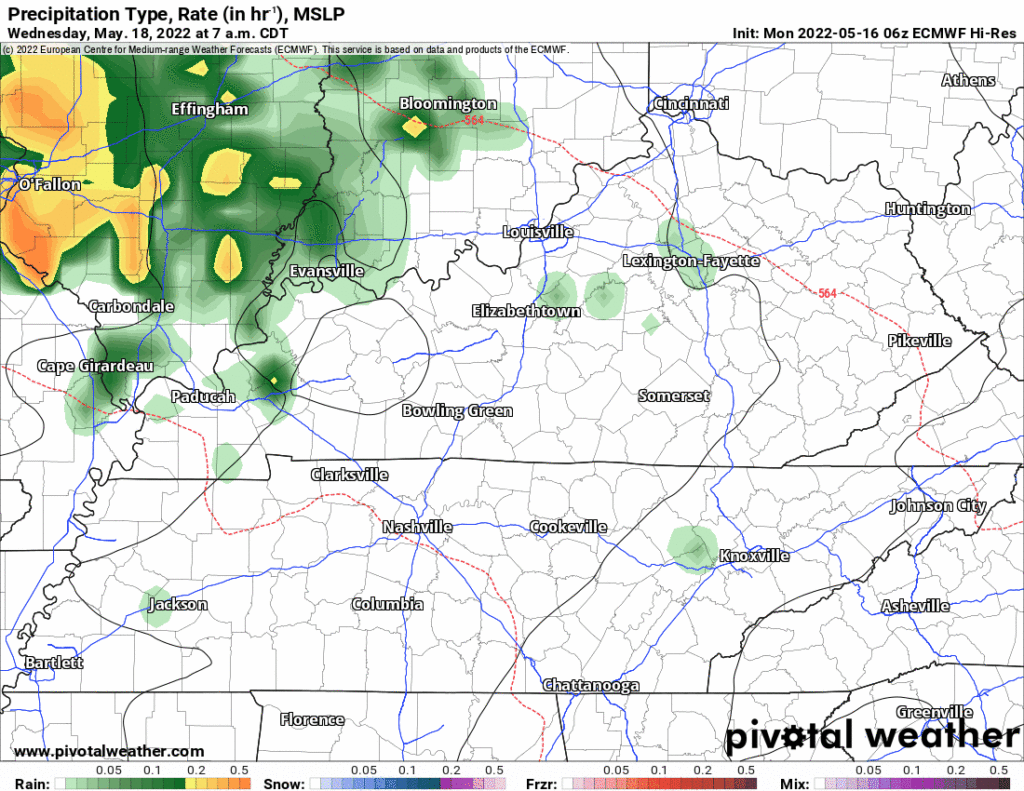 So why the concern? Sometimes strong thunderstorms in KY can kick off an outflow boundary into town and lift the moisture — this can create storms here. Another reason: the HRRR data is not yet in and that model is often straight money. A third reason: looks like all the ingredients will be in place for some lightningstorms with hailers and damaging straight line winds (see super techy disco from NWS-Nashville below) but for that to happen something has to set them off, here's hoping that doesn't happen here.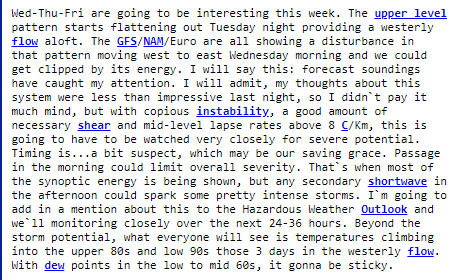 So while the data looks OK for now, I'd like to see the HRRR's opinion on this thing before getting a good feel for Weds.
Because timing is sus NWS-Nashville includes a storm risk Thursday but it's that chunkaenergy seen in the above models in KY Weds afternoon and evening I've got my brain on.
Weekend looks :shrug: as we pull closer to June and enter the time of year: no one's favorite summertime Who Knows? airmasses. If you scheduled graduation or a wedding or a nine toenails only foot festival outdoors this weekend you're playing the rain/storm lottery, it's that time-a-year.
All this time the river flowed in the falling light of the northern sun.
Quick References:
Weather changes constantly.
Follow @NashSevereWx on Twitter for any changes to this forecast.
Live coverage during tornado and severe thunderstorm warnings:
Look good.
Support the mission.
We are 100% community supported. No ads. No subscription fees. Keep it free for everyone.