What: weakening storms, probs just rain. When: early evening/before midnight. Where: coming from the west and weakening along the way. Hazards: if it's storm and not rain then lightning, low probability straight line winds, hail; no tornado concern. Confidence level: I'm always nervous on these days saying it won't rain this afternoon but here we are. Why: this is not a theology blog. Discussion: keep reading.
Dewpoints are up today #sweaty, mid 60°s, high near 90°.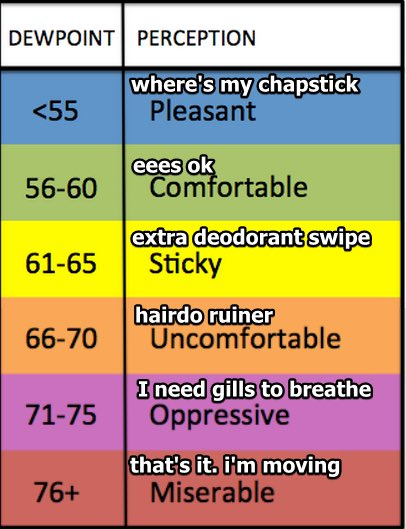 HRRR thinks it won't rain or storm today. Tonight, maybe, but only in Will Co: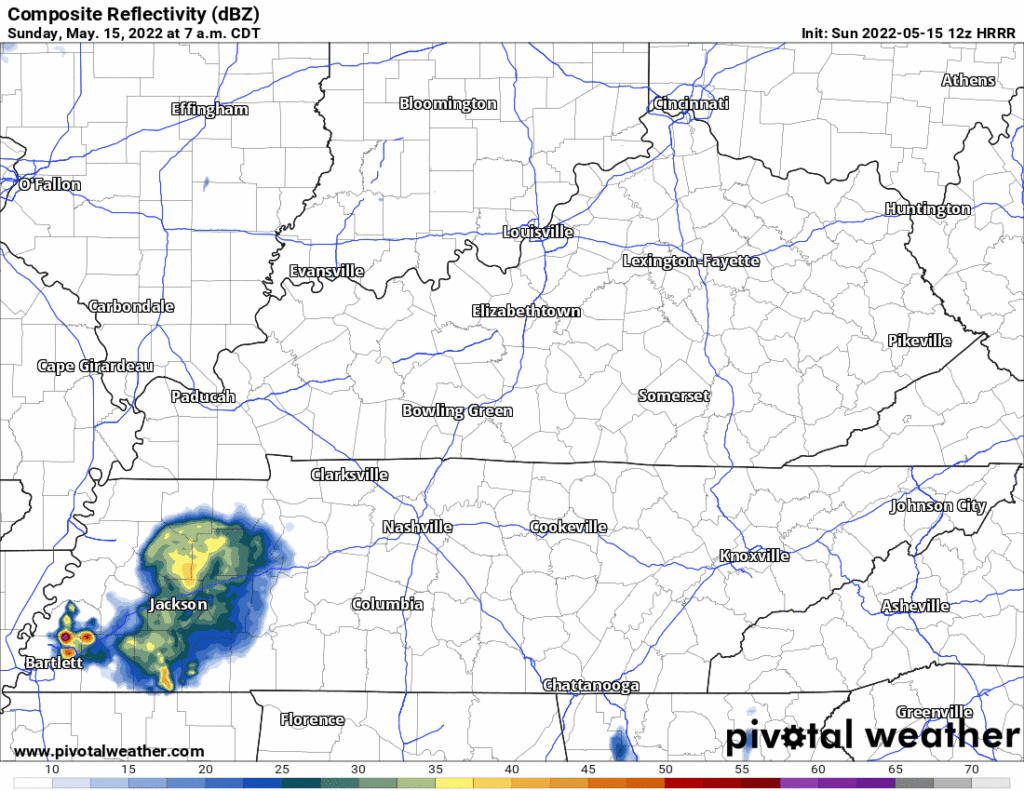 NAM3 has pretty much exactly the same idea: no rain today, maybe a little tonight, but rain for both counties (not just Will Co.):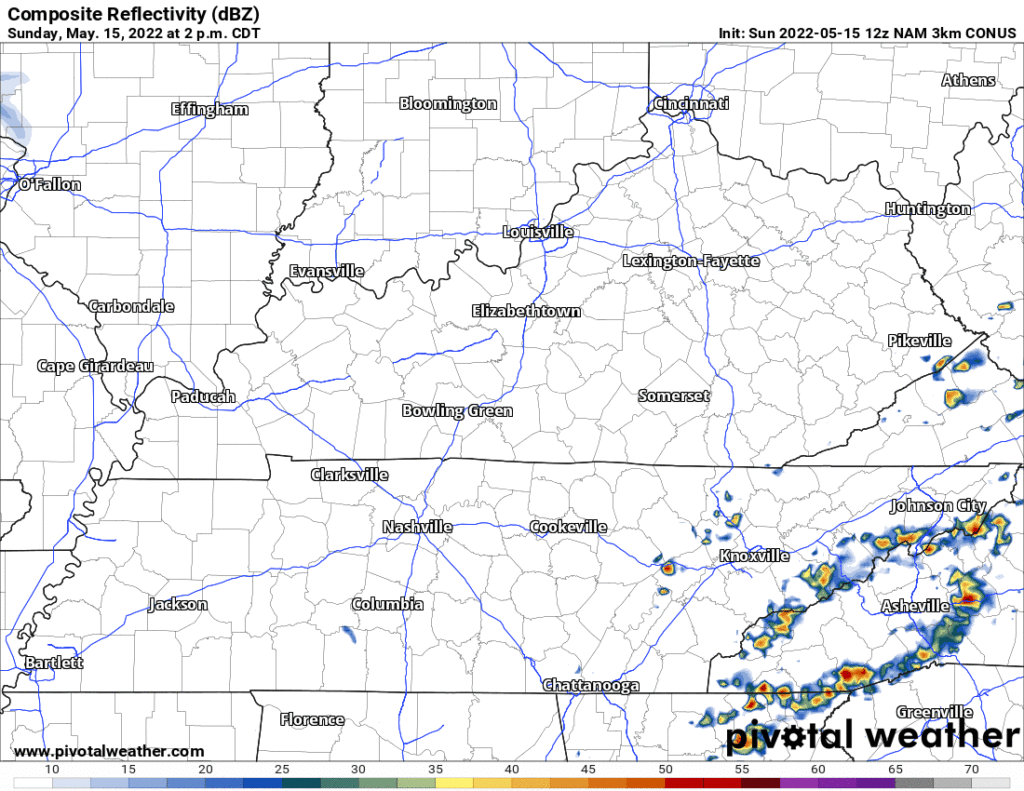 NWS-Nashville thinks daytime storms are unlikely, the only question is whether we get thunderstorms tonight. The models above say storms will weaken by the time they get here, and it'll just be rain. This is what SPC thinking, they've assigned the higher damaging straight line wind probabilities to the west of us in case the storms stay together when they reach us.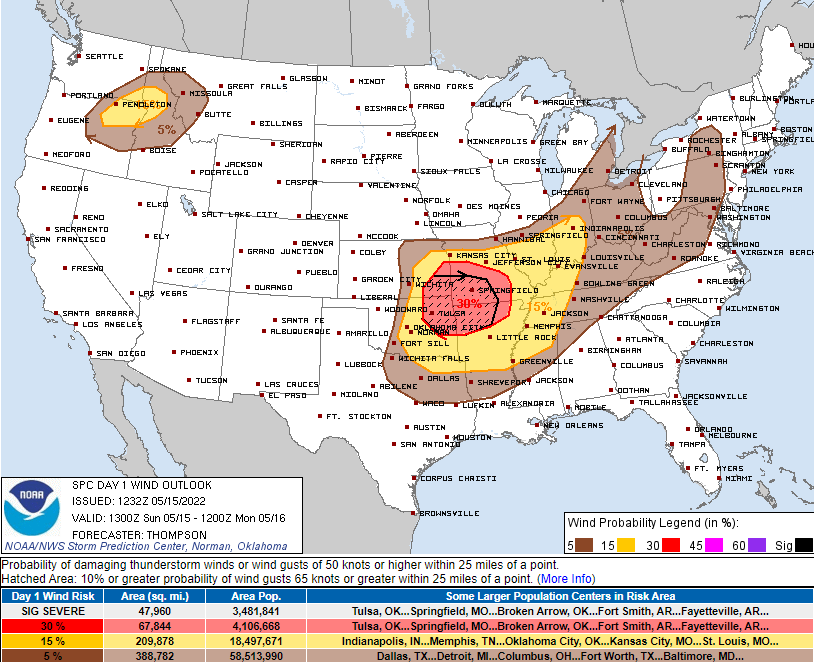 Sooo yeah, we could maybe/unlikely see a storm tonight, and if we do the probability for damaging straight line winds and/or hail is 5% within 25 miles of us. There is no tornado concern tonight.
I know some of you are planning to watch space objects but it appears clouds will move in right around the time it gets dark. Here's the RAP model: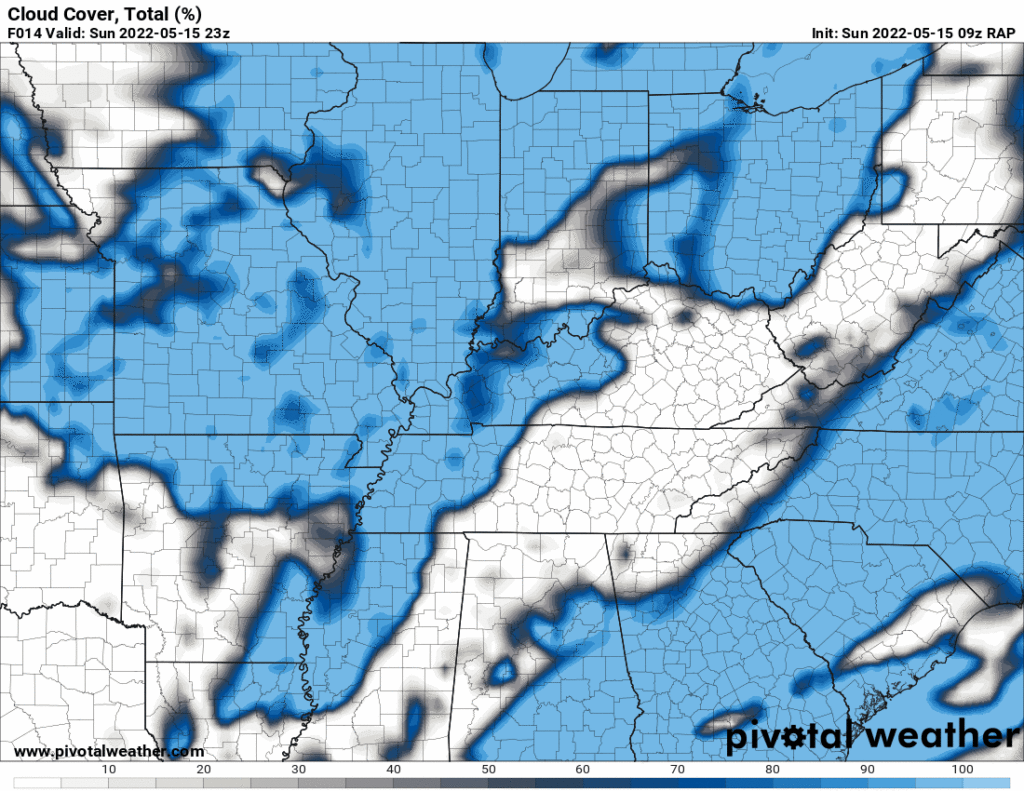 After all that looks like maybe Wednesday-Thursday is our next precip chance. That's a low probability, low/no impact event, at least that what it looks like now. Meh.
Dewpoints drop Monday and hover at/below 60° this week. It's not yet summer.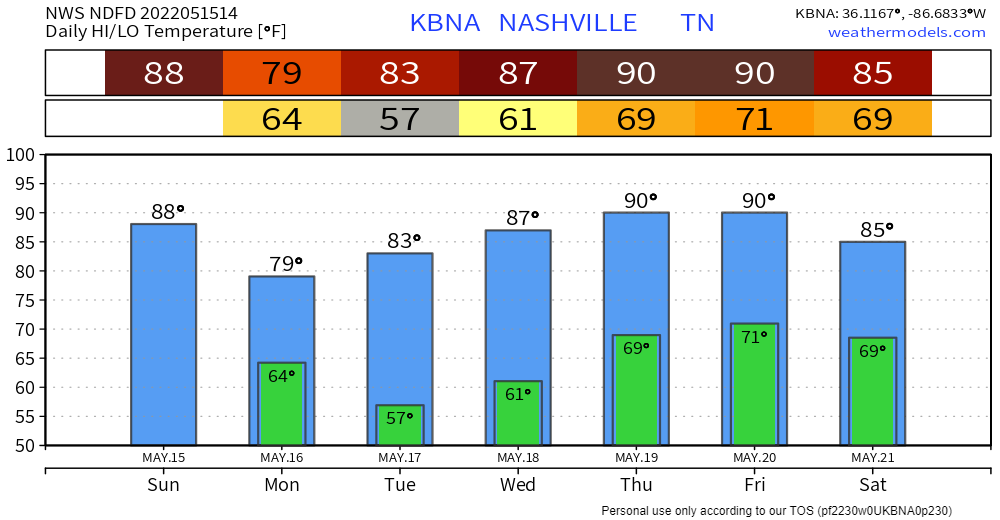 Latest drought monitor shows "abnormally dry" conditions in SW Middle TN but not locally. Looks west, yikes. New map out Thursday.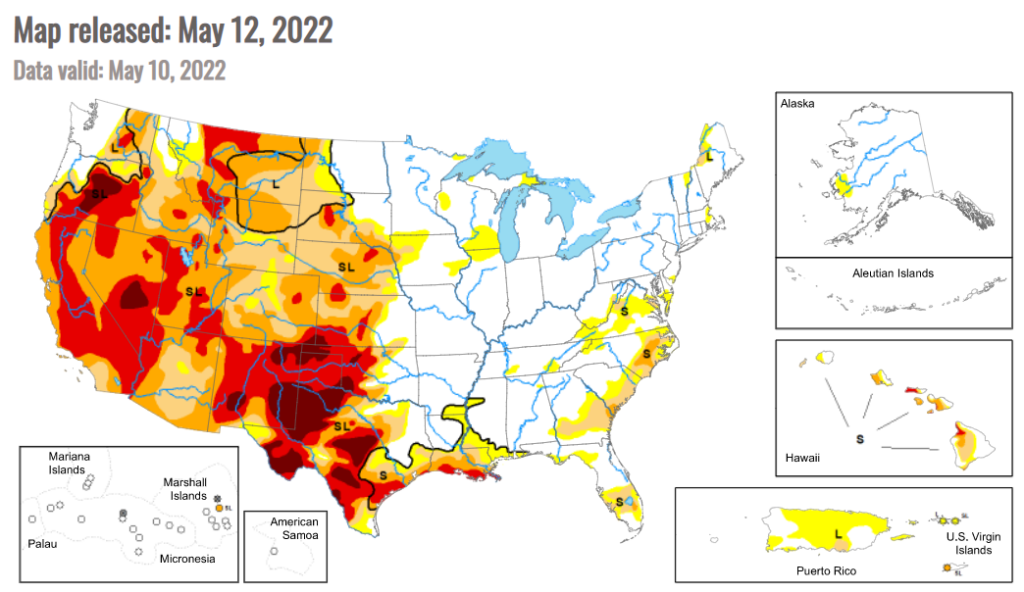 Quick References:
Weather changes constantly.
Follow @NashSevereWx on Twitter for any changes to this forecast.
Live coverage during tornado and severe thunderstorm warnings:
Look good.
Support the mission.
We are 100% community supported. No ads. No subscription fees. Keep it free for everyone.