The rainy morning we've been seeing so far is almost done – for now.
The HRRR shows this system moving out of our area between 4 and 5pm, and we'll have a rain-free rest of our evening.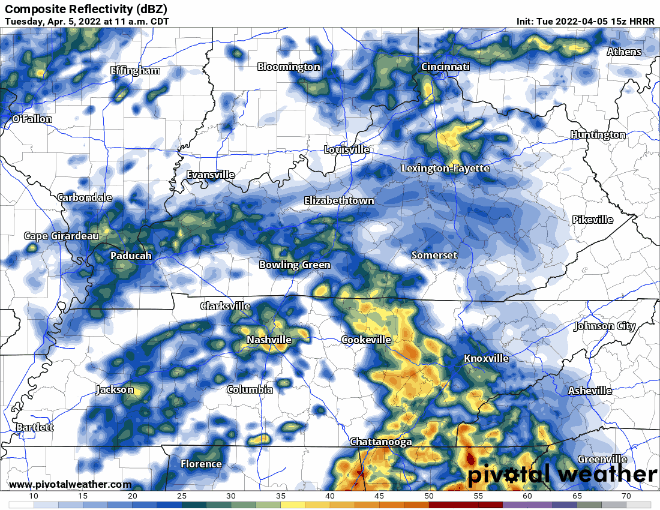 Wednesday
Tomorrow we'll get round 2. HRRR shows this second system moving in around 7am. The main line will pass before lunchtime, but more pop-ups will be around for the remainder of the day. With these popups, some may be just light drizzle, others may be strong severe thunderstorms. Instability and shear are present, so these storms have the potential to be severe, and we cannot completely rule out tornadoes.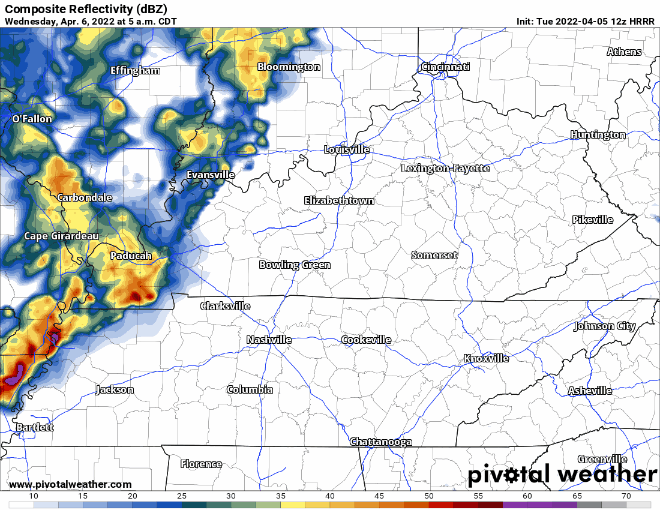 Our biggest threat is damaging winds, so make sure those garbage cans and outdoor furniture are put away so they won't end up across town. The Storm Prediction Center has in the 5% chance of seeing strong, damaging winds within 25 miles of any point.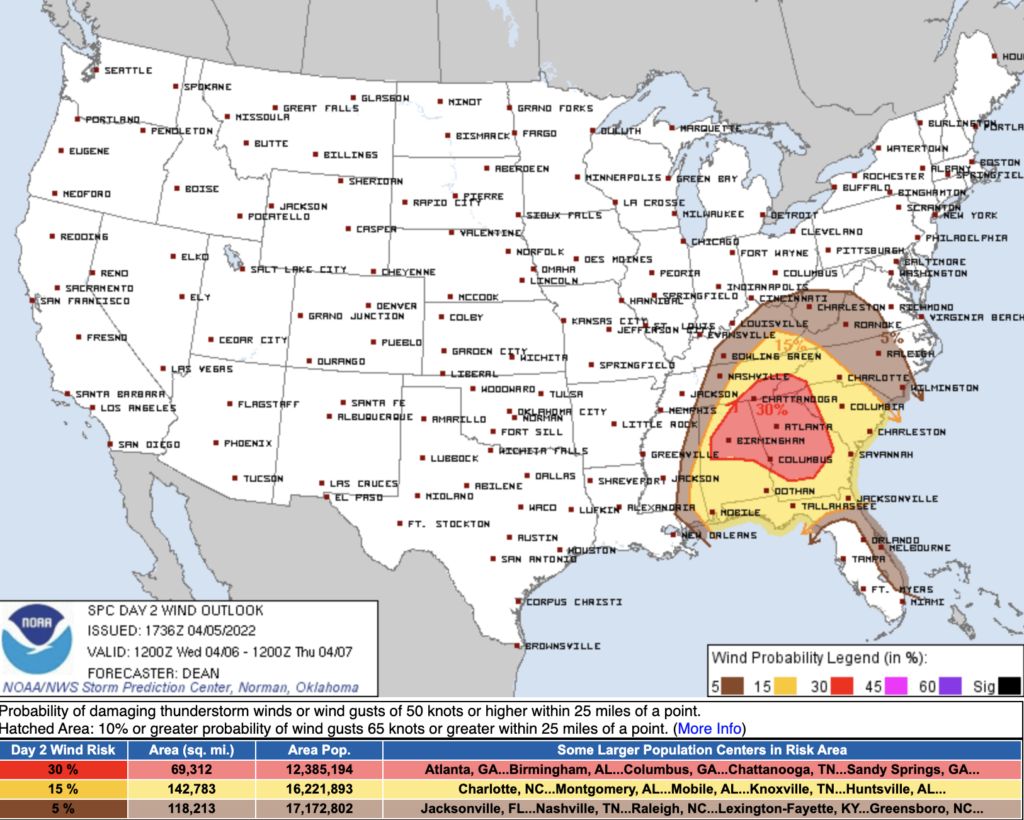 Tornadoes cannot be ruled out in this system. We are in the 2% probability section for seeing a tornado within 25 miles.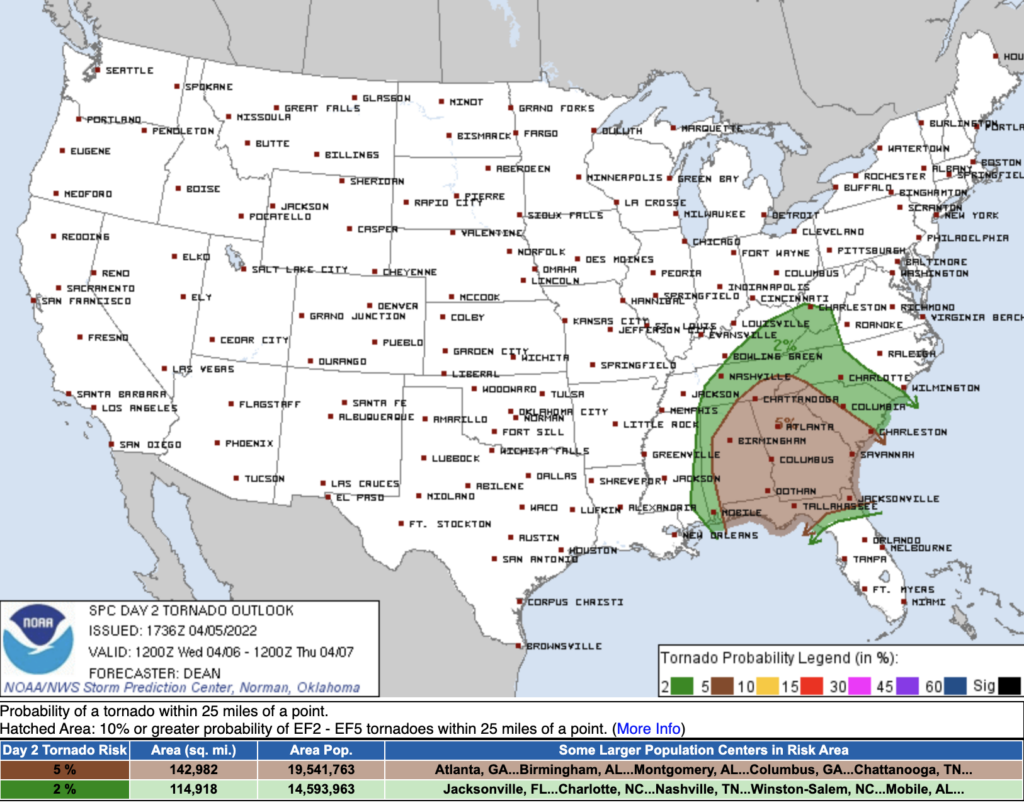 There are big questions surrounding whether we'll see severe weather with this system. It's entirely possible that the storms form east of us and race away. Even if storm ingredients are present, if we remain capped (thanks Ned), these storms won't be able to launch. It's also possible that storms do form over us.
But, nonetheless, be aware of the possibility and stay connected. Keep your NOAA Weather Radio and weather warning apps handy. Enable WEA alerts on your phone. Also, reference the "What to Do" page with other ideas. https://nashvillesevereweather.com/what-to-do/
Frost?
We're not quite done with the cold yet. Could get frosty overnight Saturday into Sunday morning. Tuck your sensitive plants in Saturday night.
Quick References:
Weather changes constantly.
Follow @NashSevereWx on Twitter for any changes to this forecast.
Live coverage during tornado and severe thunderstorm warnings:
Look good.
Support the mission.
We are 100% community supported. No ads. No subscription fees. Keep it free for everyone.