Today we're going to warm up a bit from yesterday, with highs in the 70s.
Tomorrow, we are going to get WINDY. Gusts up to 45mph are possible all day, even before the thunderstorms move in. Today would be a great day to make sure any furniture, outdoor decorations, and garbage cans are all secured.
So what else are we expecting with this event? The Storm Prediction Center has us in an enhanced categorical risk.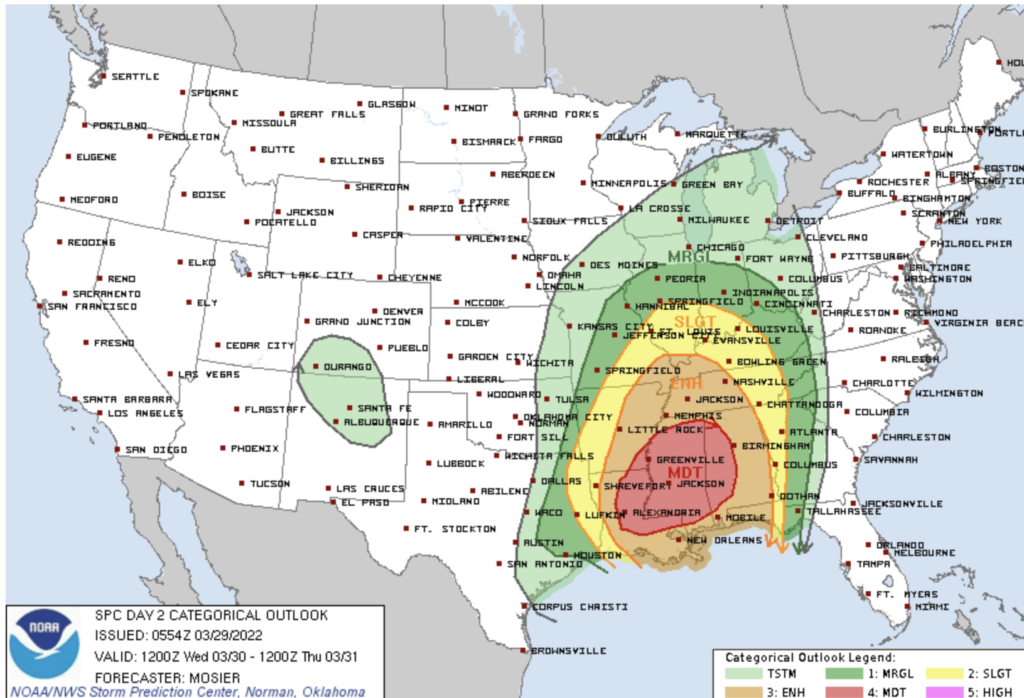 We're also in the 5% risk of seeing a tornado within 25 miles of any point. The risk increases to 30% for wind, which is our biggest threat at this time.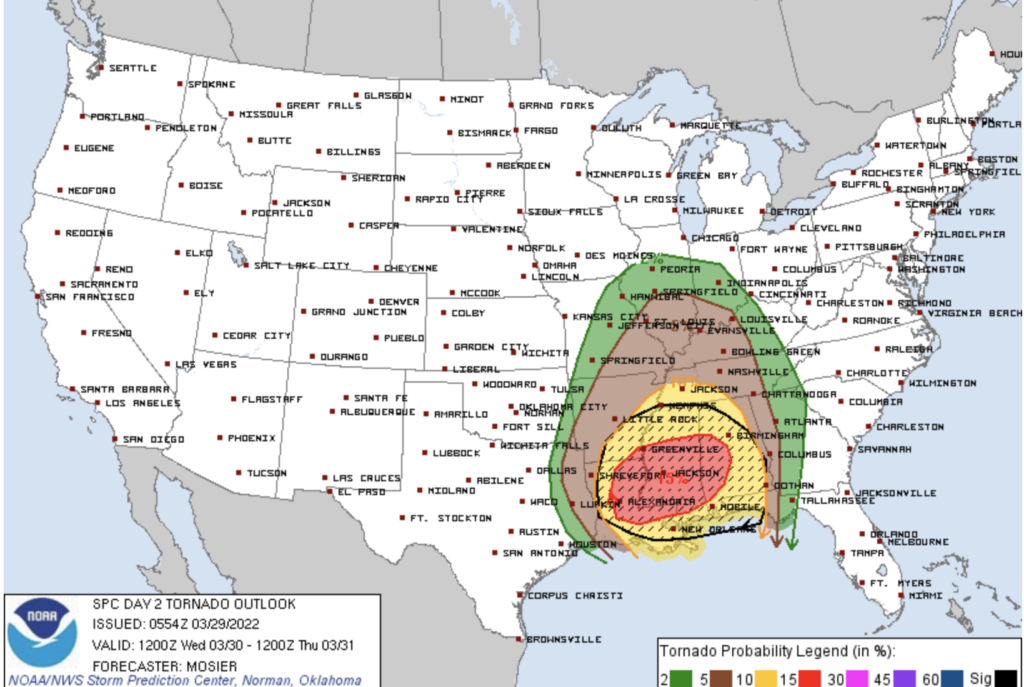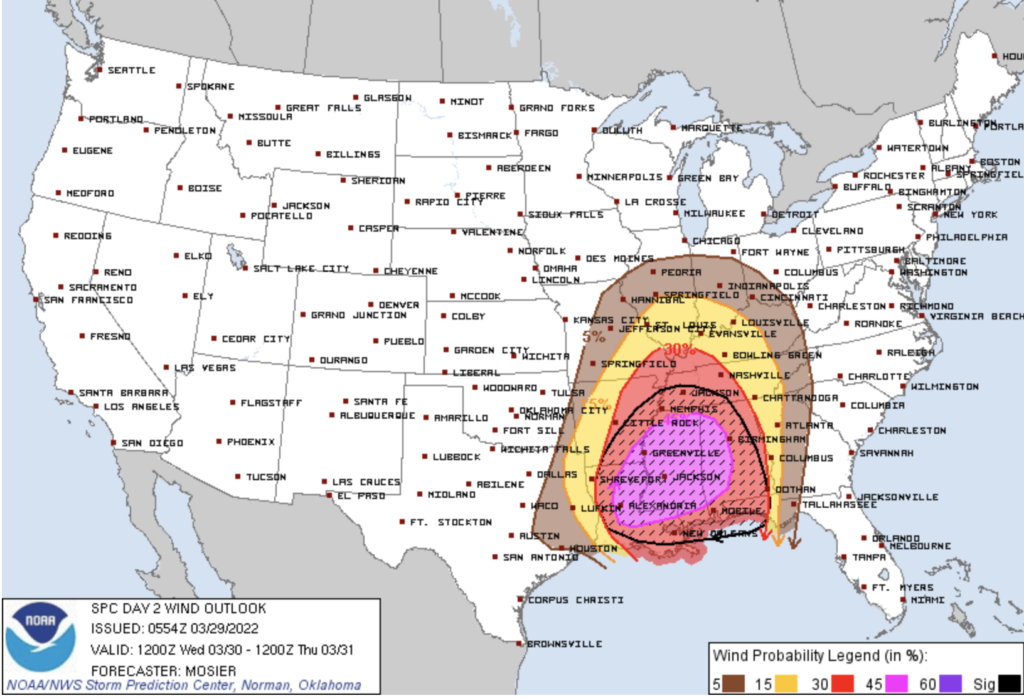 Keep in mind, even though our tornado risk is relatively low, this does not mean it is not possible. Also, do not underestimate the power of non-thunderstorm wind. This type of wind can knock down trees, damage fences and send your child's trampoline across the neighborhood.
So when is all of this happening? The wind will be with us most of the day. As far as storms, HRRR thinks it will move into our area around 5 p.m, and move out by 11 p.m. There is a small second line following the main system, but as of now the HRRR has it mostly dissipating by the time it reaches us.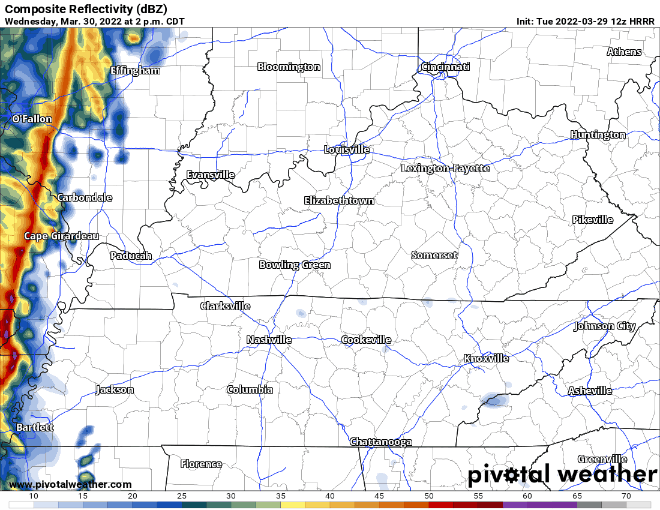 Limiting Factors
As with most of our severe weather scenarios, there are potential limiting factors that could mitigate how much (if any) severe weather we see here. The main limiting factor is the lack of CAPE in the models. This is the available energy that feeds the storms and can make the difference between a gusty storm and a severe damaging storm. Models, honestly, don't show that much CAPE 'round here. HRRR illustrates: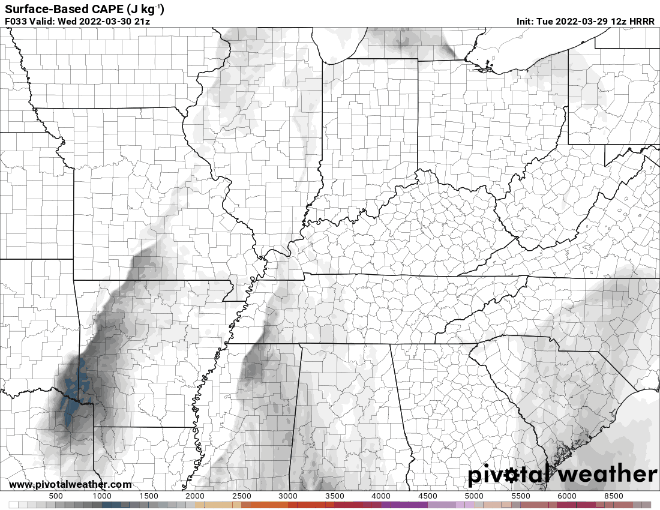 There's energy there. But, it's not terribly impressive.
The Nam 3km is even less impressed: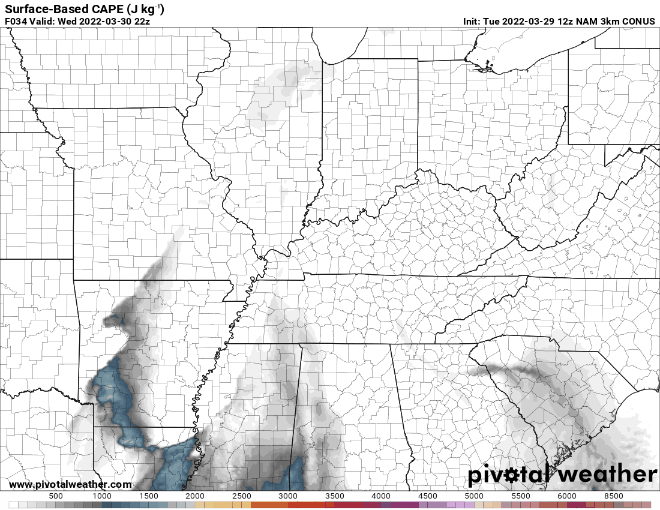 Could these models be incorrect and we get way more available energy? Sure. Could we get severe weather? Sure. But, our anxiety level is not out the roof. But, we'll be watching it closely.
If you need pointers on how to prepare, click here: https://nashvillesevereweather.com/what-to-do/
Quick References:
Weather changes constantly.
Follow @NashSevereWx on Twitter for any changes to this forecast.
Live coverage during tornado and severe thunderstorm warnings:
Look good.
Support the mission.
We are 100% community supported. No ads. No subscription fees. Keep it free for everyone.