Today we're expecting seasonal temps and a sunny day. It's a go for all St Patty's Day celebrations.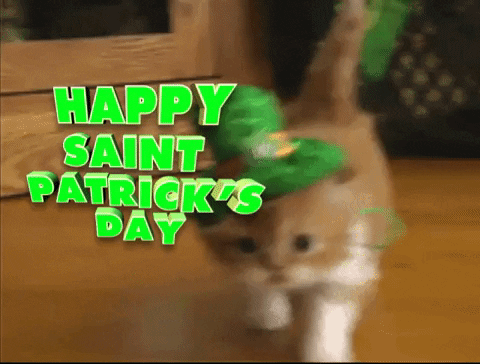 Starting tomorrow, we have another rain/storm chance, potentially two rounds. The HRRR shows round one of storms coming through around 8 a.m, and clearing out by noon. This timing may change as we get closer.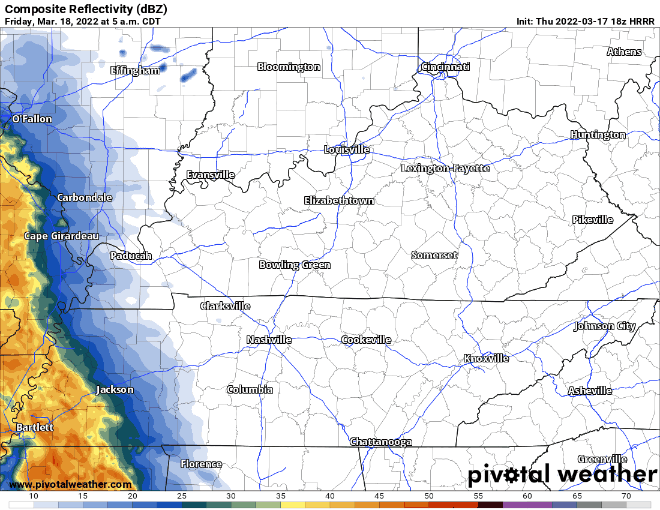 Following this first system, there is a possibility of a second system, which could be in the form of supercells. This is where the severe risk is. The HRRR isn't incredibly impressed with the coverage of these cells. But, where they do pop up, they could be strong to severe.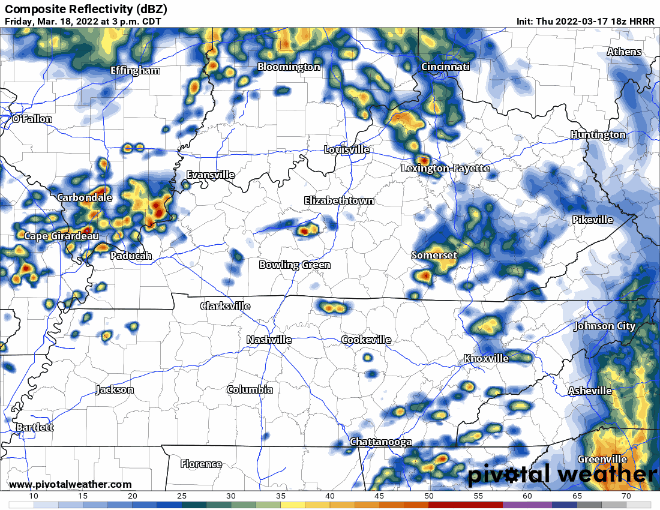 There is a lot of uncertainty revolving around whether we'll be able to clear out after the morning round, then recharge the atmosphere to the point that storms would be sufficiently fed. With that caveat in place, though, the Storm Prediction Center believes the following probabilities are reasonable for the afternoon round of storms, if they occur. These are the probabilities (x) will occur within 25 miles of you.
Tornado = 5%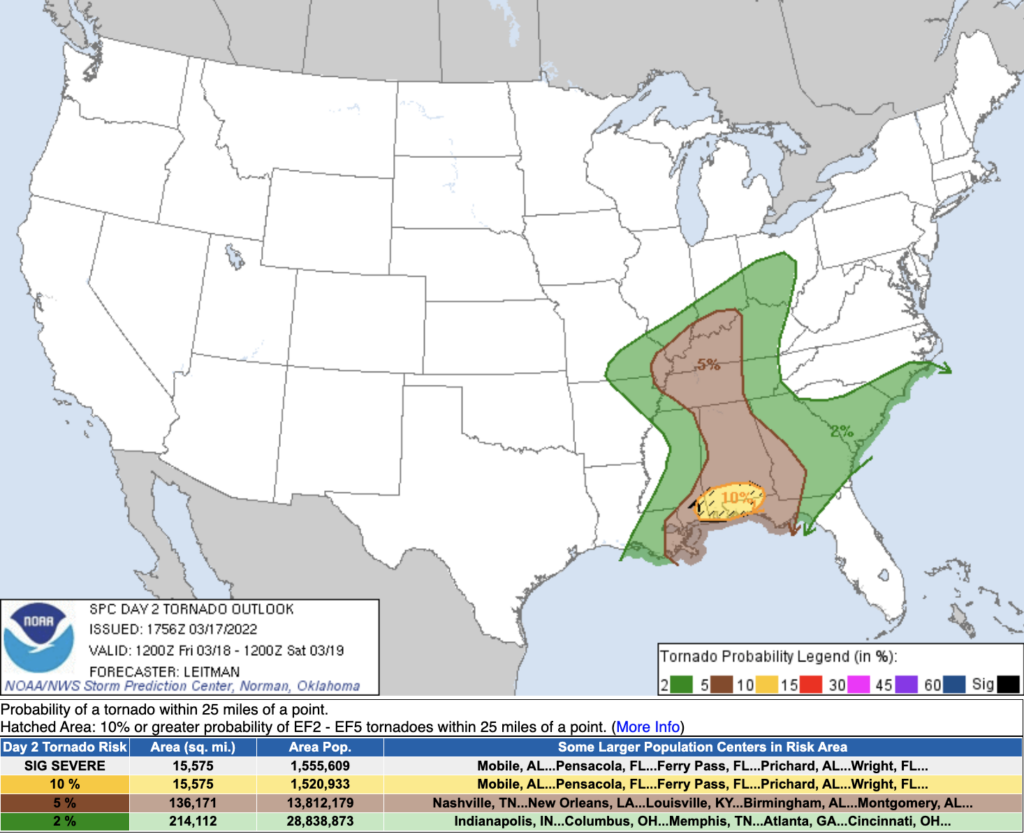 Damaging Straight-Line Winds = 15%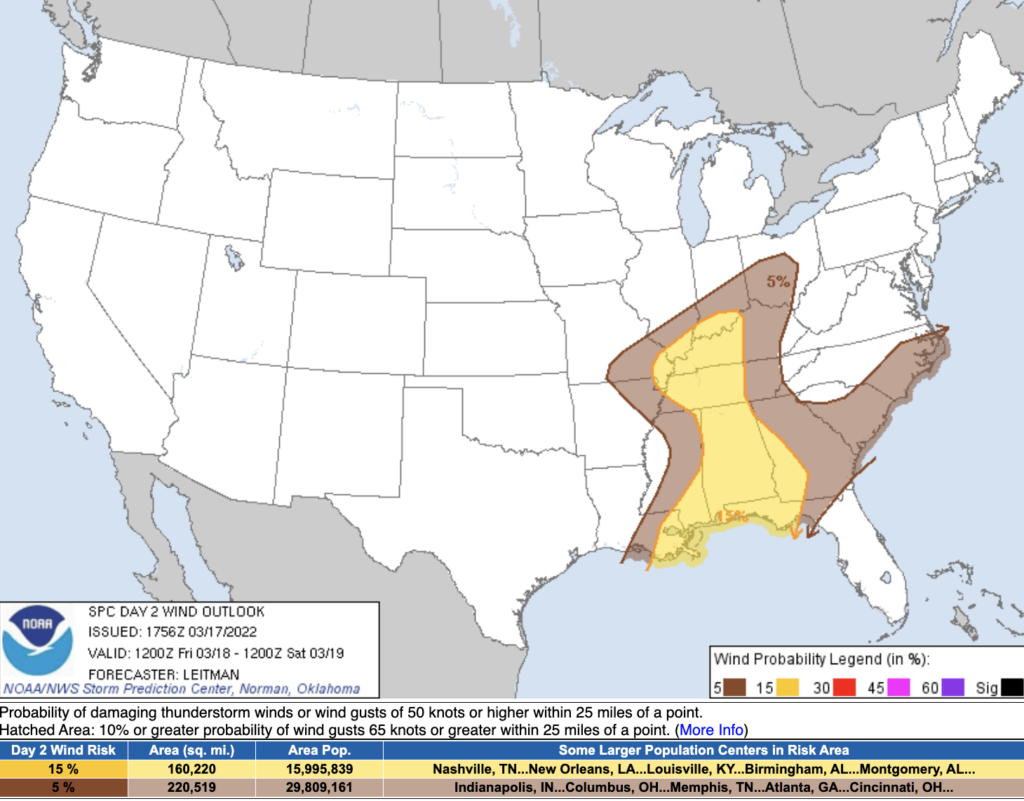 Large Hail at least 1 inch in diameter = 15%
One of the indices we'll be watching is the Significant Tornado Parameter. This is a composite index of tornado making potential. It does not guarantee a tornado. It merely gives a glimpse of ingredients and how they could come together. It brings the highest concentration of ingredients through here in the 4-8pm timeframe.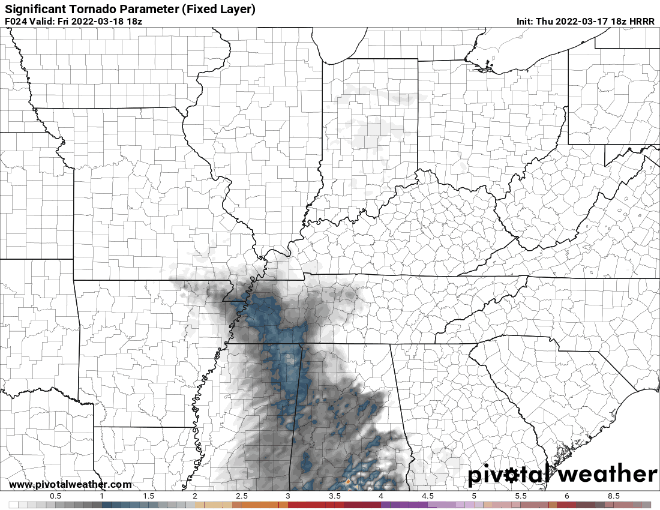 We'll be watching radar closely tomorrow afternoon and evening. Remember, it is possible storms will not have the kick they need to launch. But, if they do, they could be strong to severe. We'll keep you updated in the blog and over on Twitter.
Quick References:
Weather changes constantly.
Follow @NashSevereWx on Twitter for any changes to this forecast.
Live coverage during tornado and severe thunderstorm warnings:
Look good.
Support the mission.
We are 100% community supported. No ads. No subscription fees. Keep it free for everyone.