High temps continue today, we should reach the upper 70's. Windy, we've already seen gusts up to 25-30 mph.
There is a chance for showers and storms today, but probably not. The HRRR model thinks most of it will miss us and stay just north. Here's what that looks like: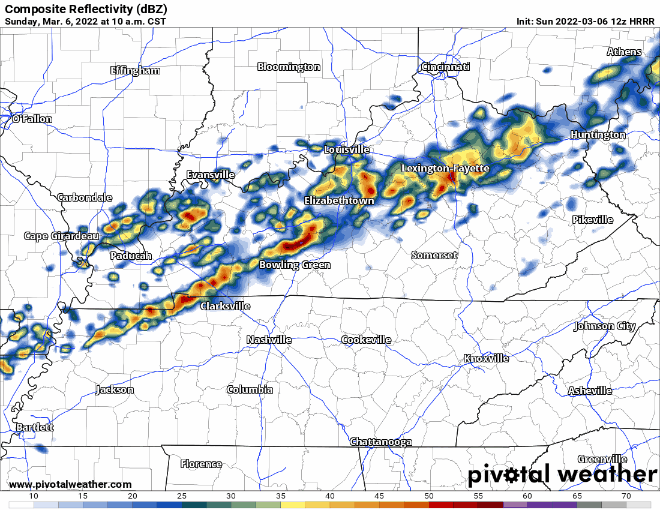 Could this line be a little more south? Could a storm or two pop up in front of the line? Eh, maybe. Keep the radar handy to see exactly where these storms decide on going.
The SPC has us in an area with a very low severe threat. The images below depict the threat. All this assumes the models are off and the line sinks further south which we think will not happen today.
We are located in the green shaded region for the tornado threat. This means there's a 2% chance of a tornado within 25 miles of you. Very low. The largest threat is well to our west: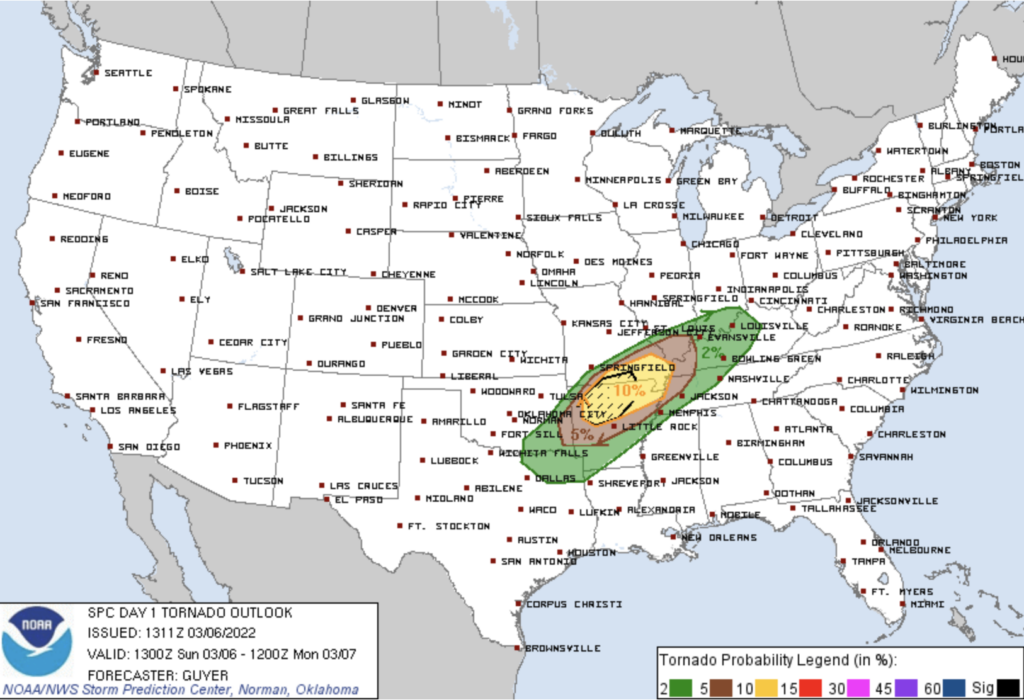 I wouldn't anticipate much/anything happening today or tonight. All the dynamics are out west.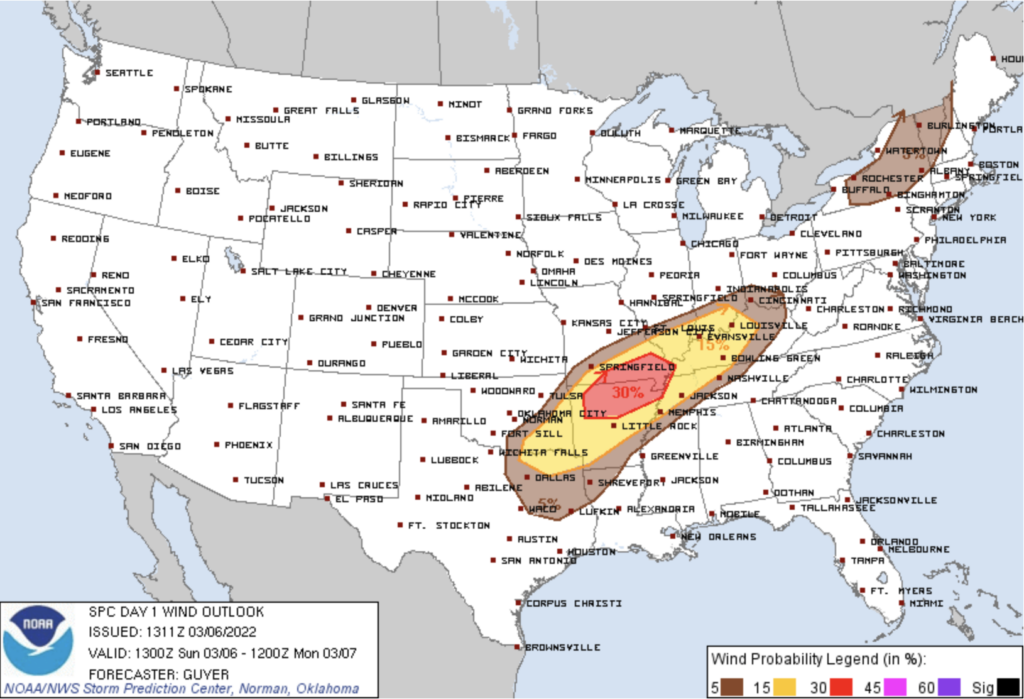 The main storm event is expected Monday morning.
Winds overnight should be howling, 30+ MPH. Then a cold front will force a storm line across Middle Tennessee.
The HRRR model has storms arriving around 7-8 AM. This ETA may have to shift earlier or later. Yes this is a commute ruiner. Gif below: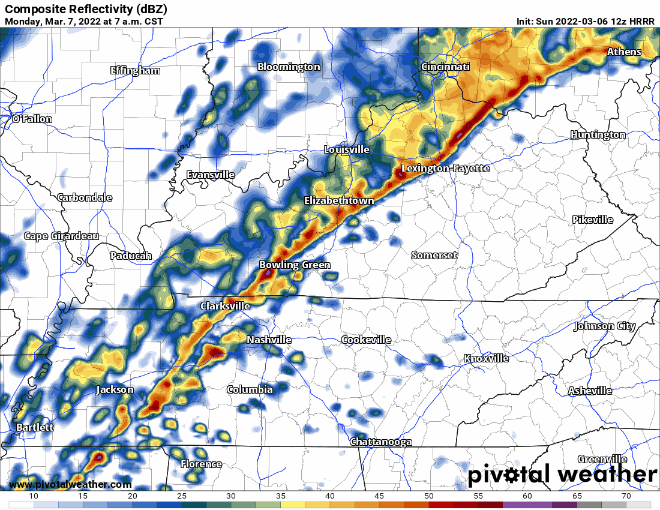 The storms will have plenty of ability to spin/rotate (shear will be high). The question is whether there will be enough instability/CAPE. You need both shear and instability/CAPE for the worst storms. Most data has very little instability/CAPE which you must have to develop a tornado threat, but models predict at least some instability/CAPE present (see below), hence the concern.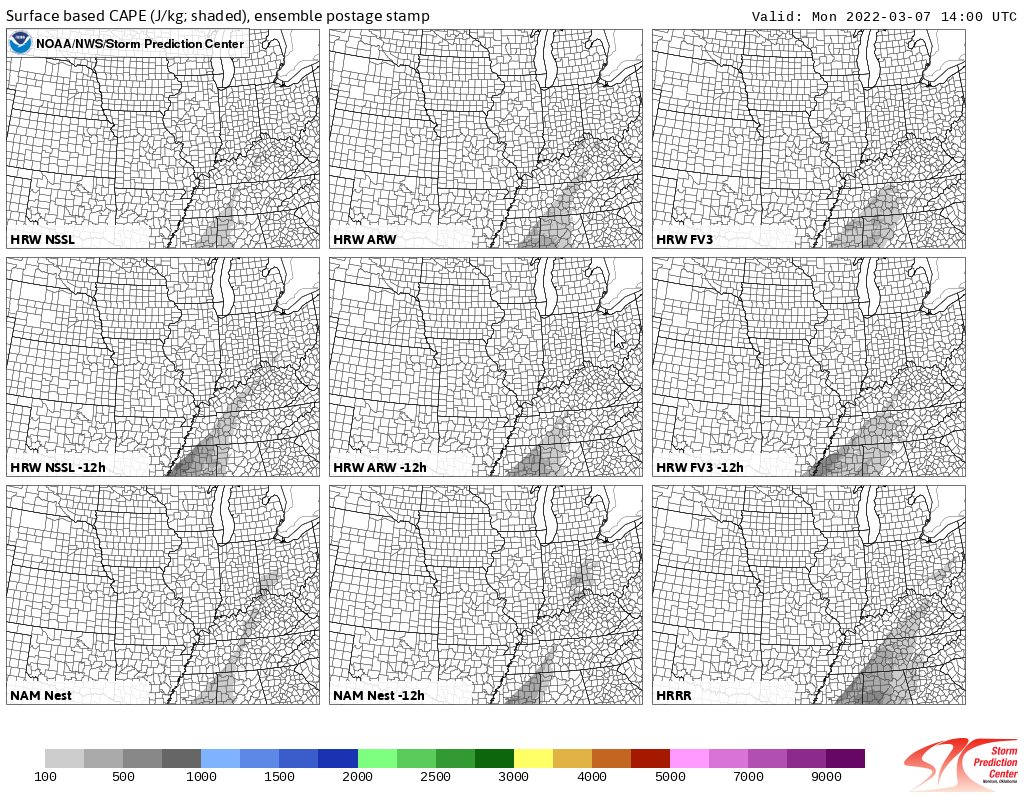 All that said, SPC has us down for a 2% probability of a tornado within 25 miles of us during the rush hour AM commute Monday.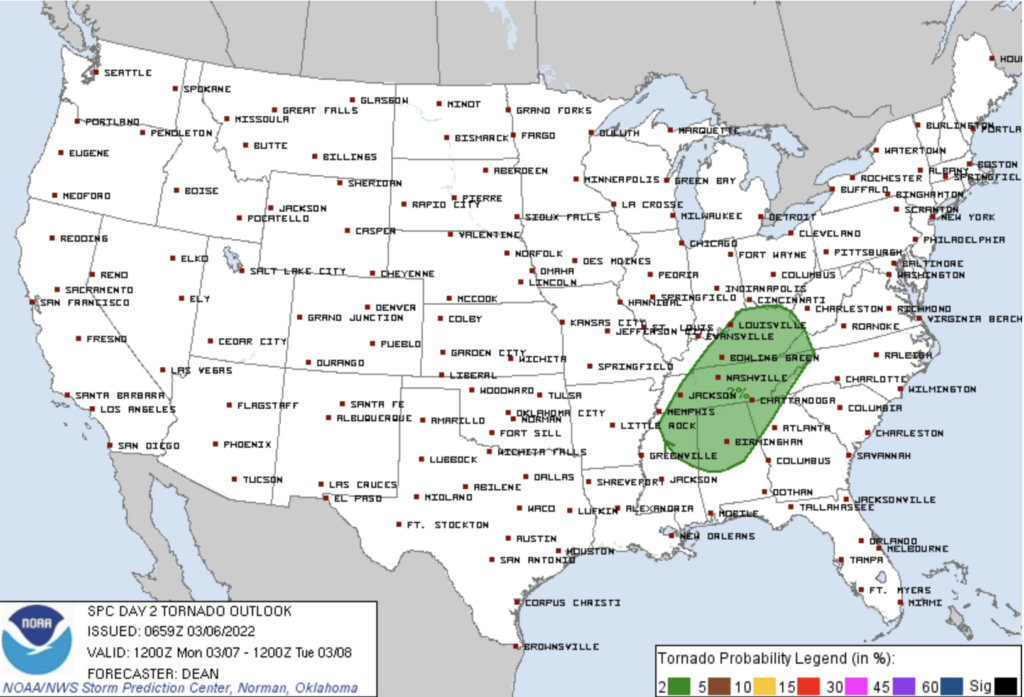 The chance for damaging winds Monday morning is 15% within 25 miles of you. This will be the thing to watch out for.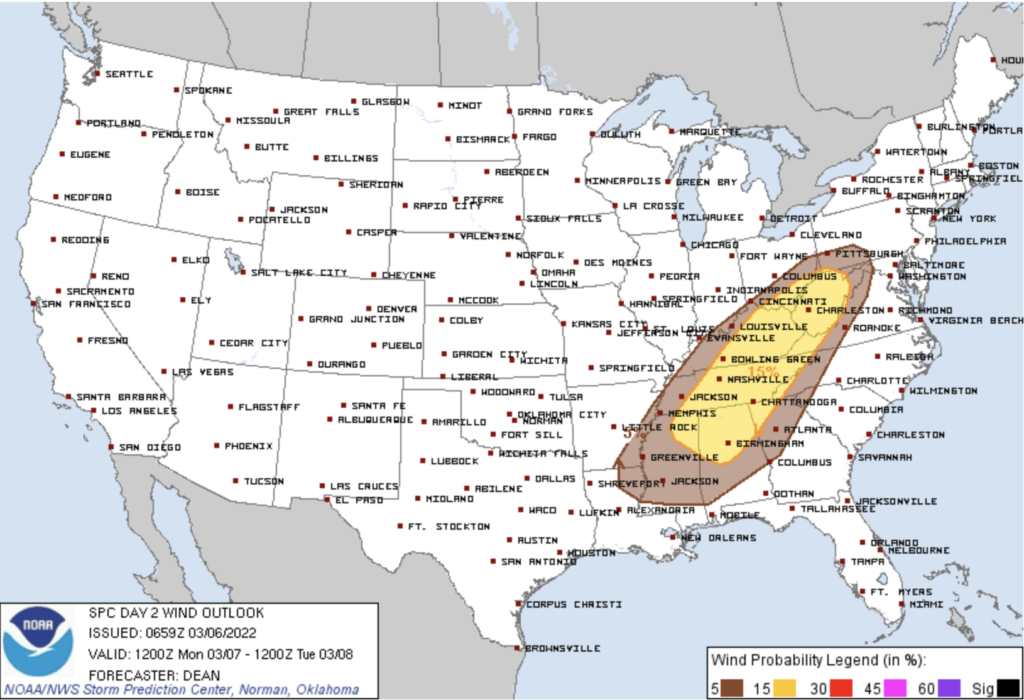 No hail expected.
We will keep you posted on timing changes and the overall severe threat! You'll see updates and changes on our Twitter.
Rain will fall after the storm line passes, then clear by the afternoon. The temp will drop steadily through the day. May even see a few flurries overnight Monday into Tuesday morning, melting on contact and inconsequential.
Tuesday night rain may clip us as a system passes to our SE: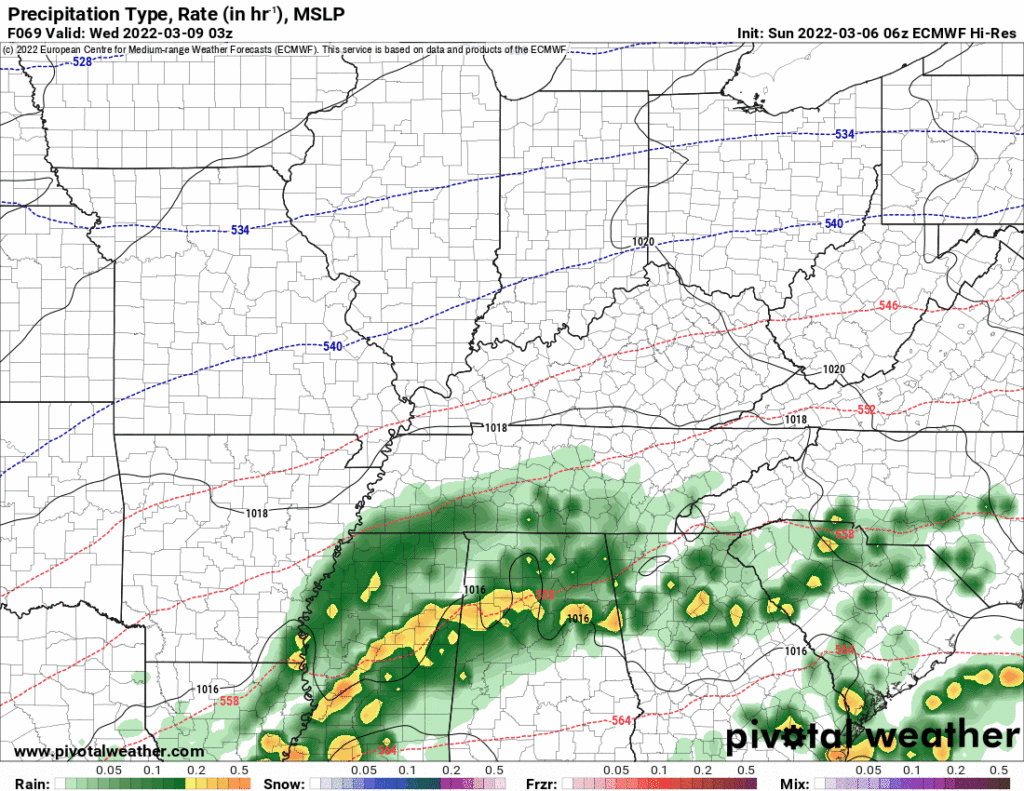 Friday night another rain system should come through, behind it arctic air will spill in. We'll get really cold, and we may even see conditions favorable for a little snow. There's no confidence with this. Don't ask about accumulation, if anyone has an opinion, that would be fascinating, yet disconnected from reliable forecasting.
Quick References:
Weather changes constantly.
Follow @NashSevereWx on Twitter for any changes to this forecast.
Live coverage during tornado and severe thunderstorm warnings:
Look good.
Support the mission.
We are 100% community supported. No ads. No subscription fees. Keep it free for everyone.