Today's weather is not going to be ideal. Here's what's up.
The main action for us starts around noon (note: it might happen before noon for those of you north of I-40, this ETA may change so check our twitter before "relying" on any one ETA).
A line of heavy rain and storms will bring the potential for severe storms and flooding. See HRRR below: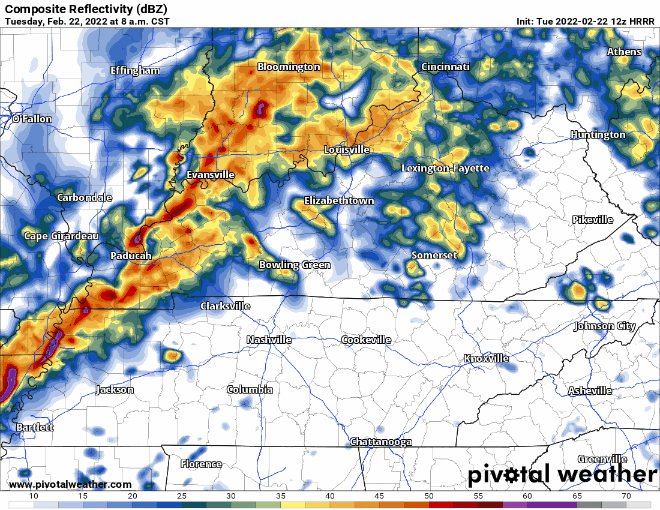 The good news is this event will primarily be QLCS (line of storms), at least that is what the HRRR is showing. This storm mode can still cause severe weather, but usually not as bad as discrete supercells. I wouldn't count out some firing up ahead of the main line, but this model run looks better for us than yesterday's. Let's talk about the severe threat.
The SPC thinks there is a chance for damaging winds, hail, and tornadoes today. The chances respectively are 15%, 5%, and 5% of these occurring within 25 miles of you. See SPC charts below: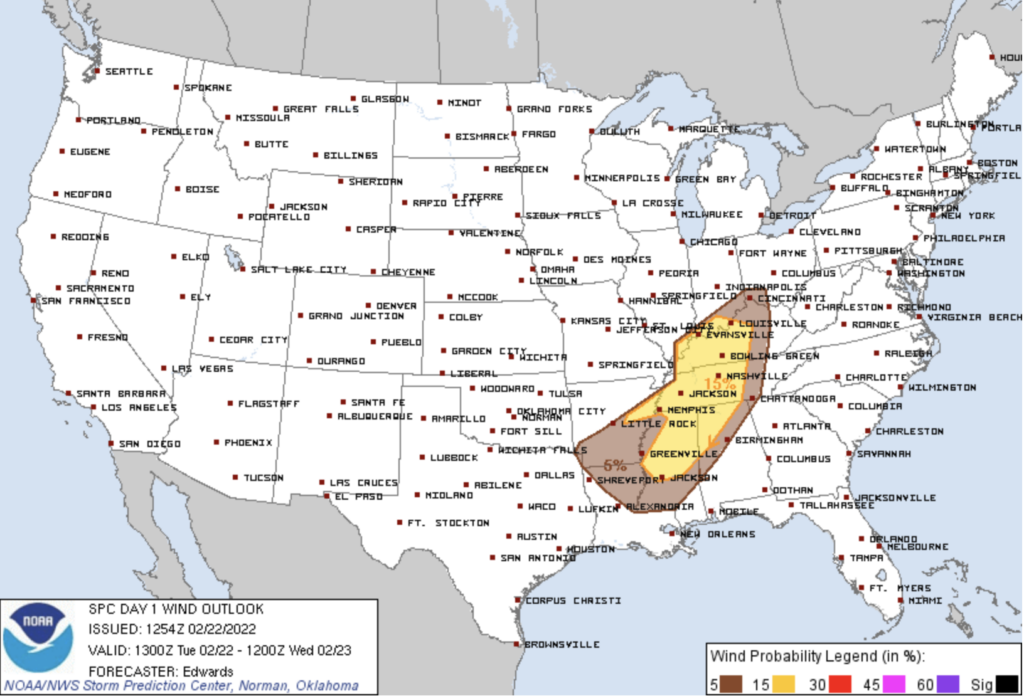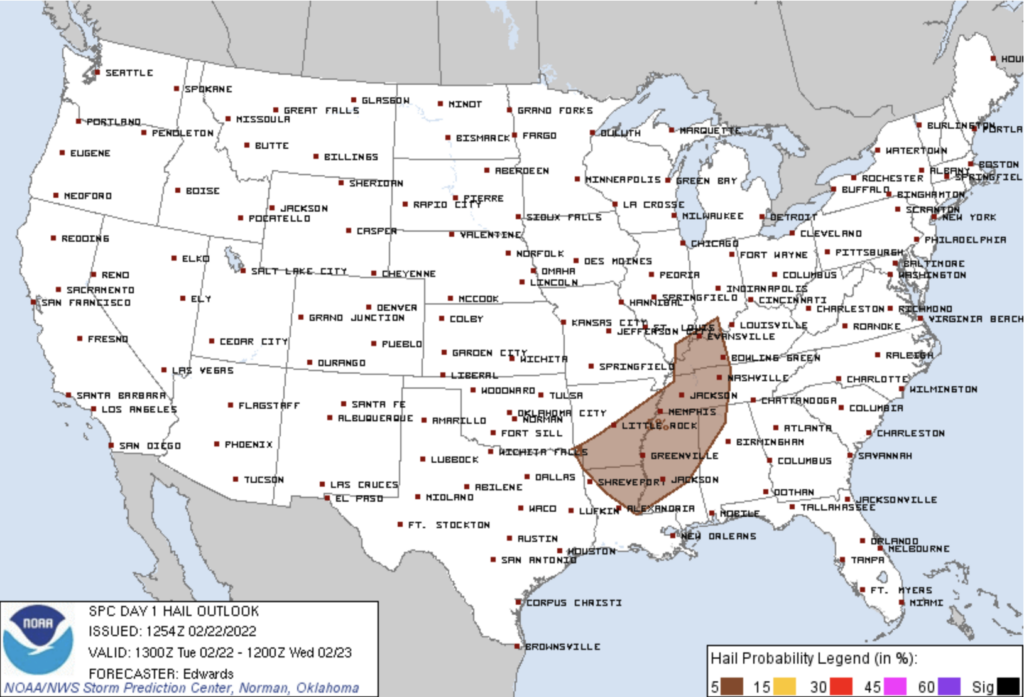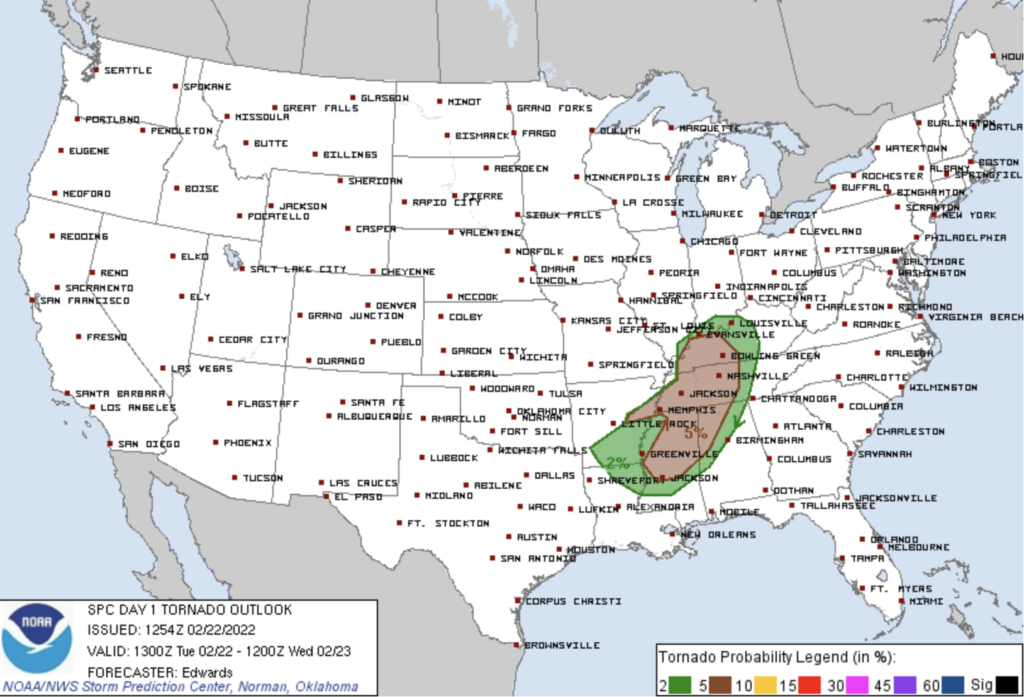 The severe threat will end by late afternoon, right around rush hour. Once this ends, flooding becomes the main concern.
The WPC says there is a 15% chance flash flooding could occur within 25 miles of us. We are also under a flash flood watch until tomorrow at noon. The greatest threat of flooding will be near rivers and creeks, low-lying areas that are vulnerable to flooding. Do not ignore the flash flood threat this afternoon and tonight.
Another heavy rain event will take stage Wednesday night into Thursday. Good news, no severe threat with this event. However continued rain will cause flooding to remain a concern. We could see almost 5 inches of rain total (for the whole week) by Friday at midnight.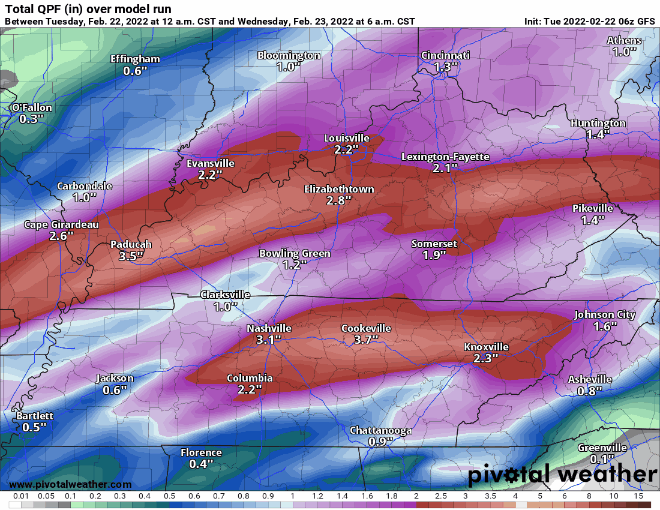 Check back for more on this!
Editor's Note: As for our winter outdoor game, both the GFS and Euro models have very light rain around. I can tell you, as one of Nashville's worst hockey players (I play defence which is how you're supposed to spell it, eh), a little bit of light rain is not ideal, but real talk I would not mind a rough surface for the slick passing Tampa Bay Lightning. Anyway, here's a GIF for the game, rotating between Euro and GFS models. Nothing really to worry about. Forecast accuracy at 120 hours is pretty bad anyway, and it's very, very little rain that may not even make it to Nissan.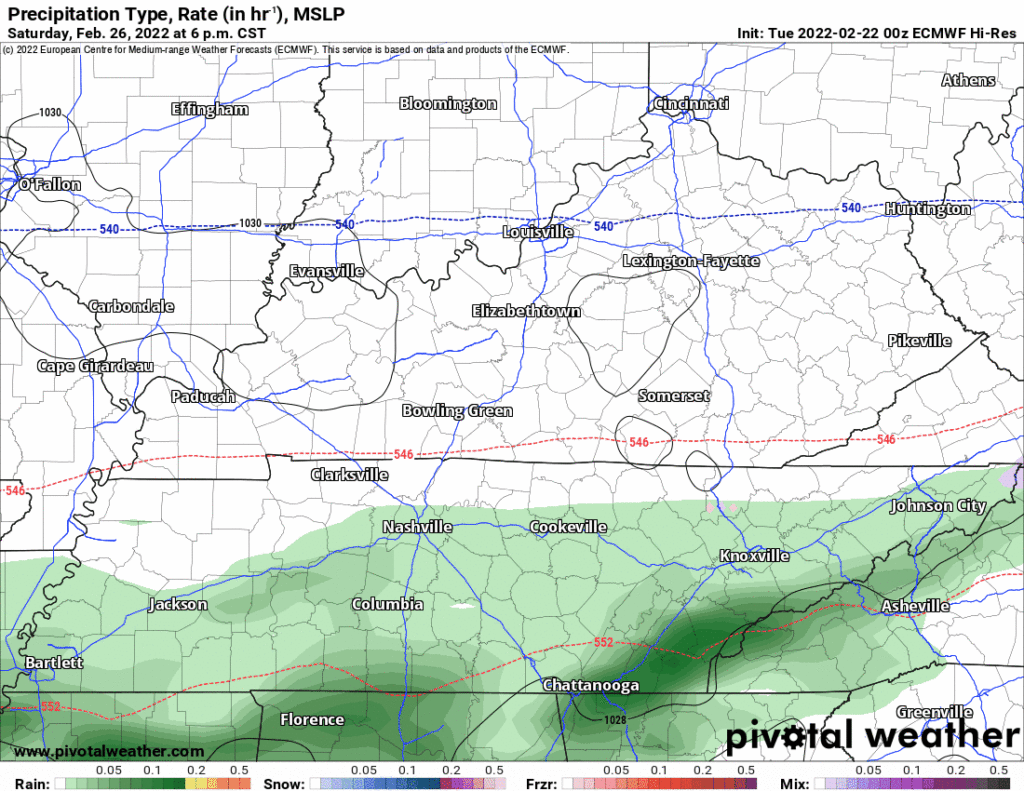 Quick References:
Weather changes constantly.
Follow @NashSevereWx on Twitter for any changes to this forecast.
Live coverage during tornado and severe thunderstorm warnings:
Look good.
Support the mission.
We are 100% community supported. No ads. No subscription fees. Keep it free for everyone.