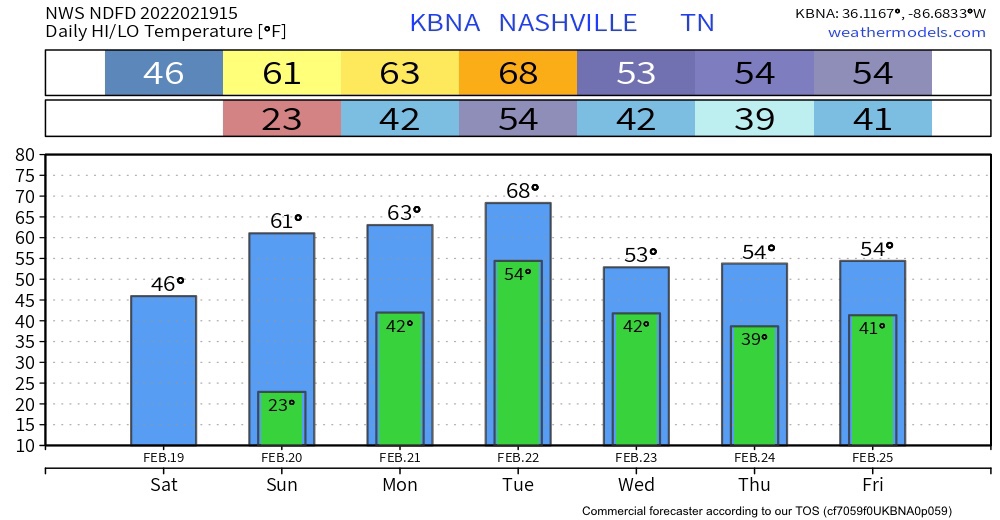 Nothing crazy happening today . Temperatures will reach the mid to upper 40's. The HRRR is rain free.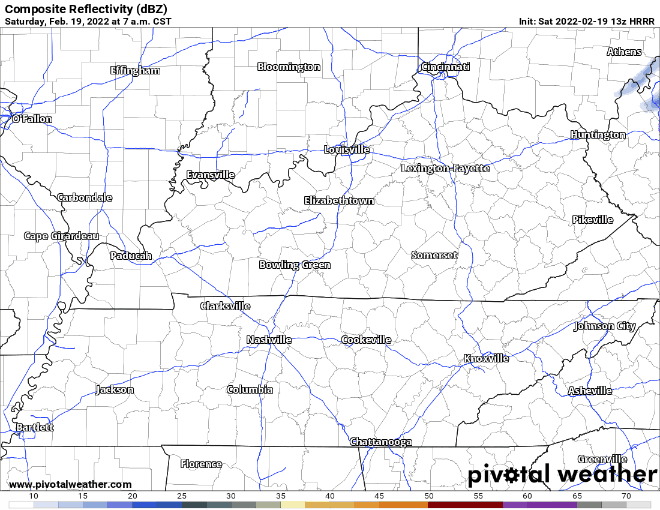 Warming Temperatures
Uh oh! Sixties Sunday, Monday, and Tuesday in February. Something's up.
Heavy Rain Next Week
It will be rain central next week. Not fun at all. There is the threat of flooding.

Round 1 should begin Monday night and last through the day Tuesday. Already WPC has outlooked our area for flash flooding potential Tuesday.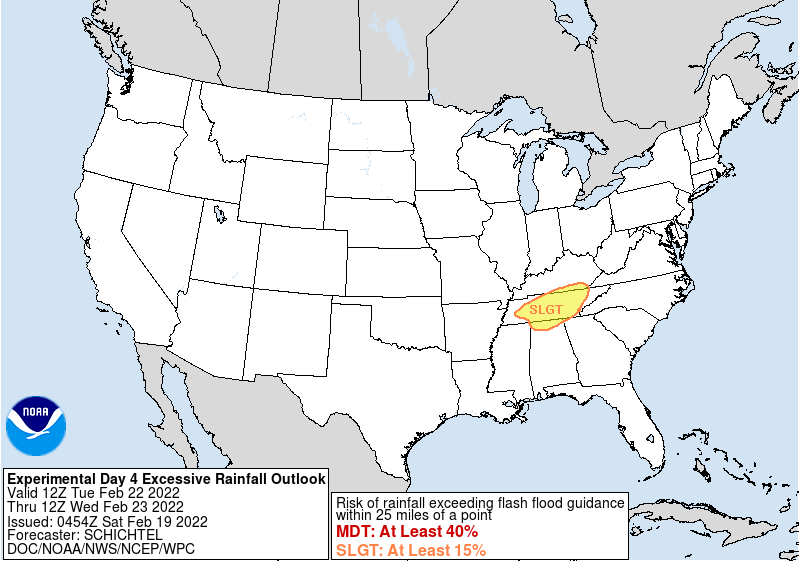 We might also see thunderstorms which would enhance rainfall totals Tuesday. The severe thunderstorm threat Tuesday for the moment is thought to be just west and southwest of us: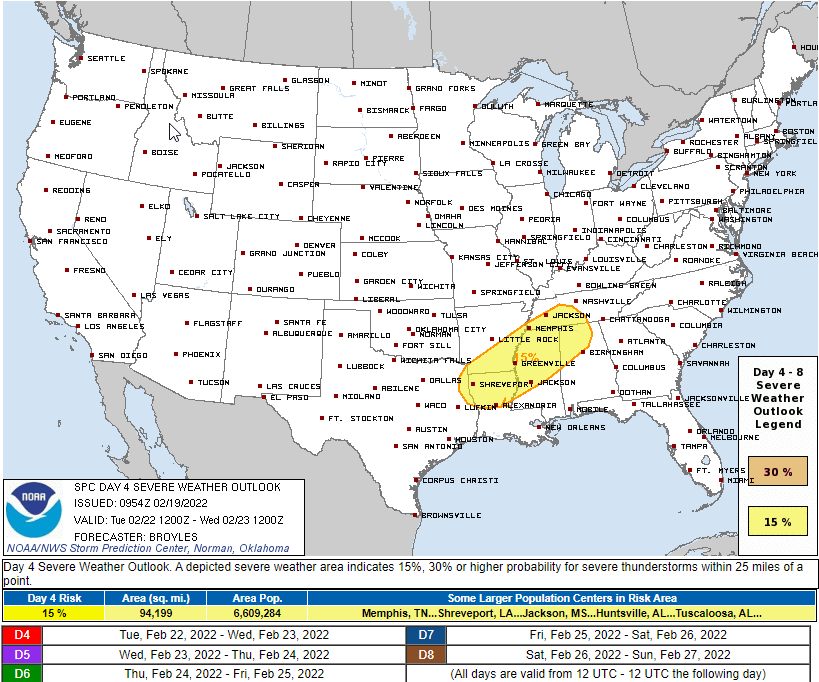 This will be watched closely. For now it looks OK for us, the main concern is flash flooding.
Most models think this will be just under 3″ of rain.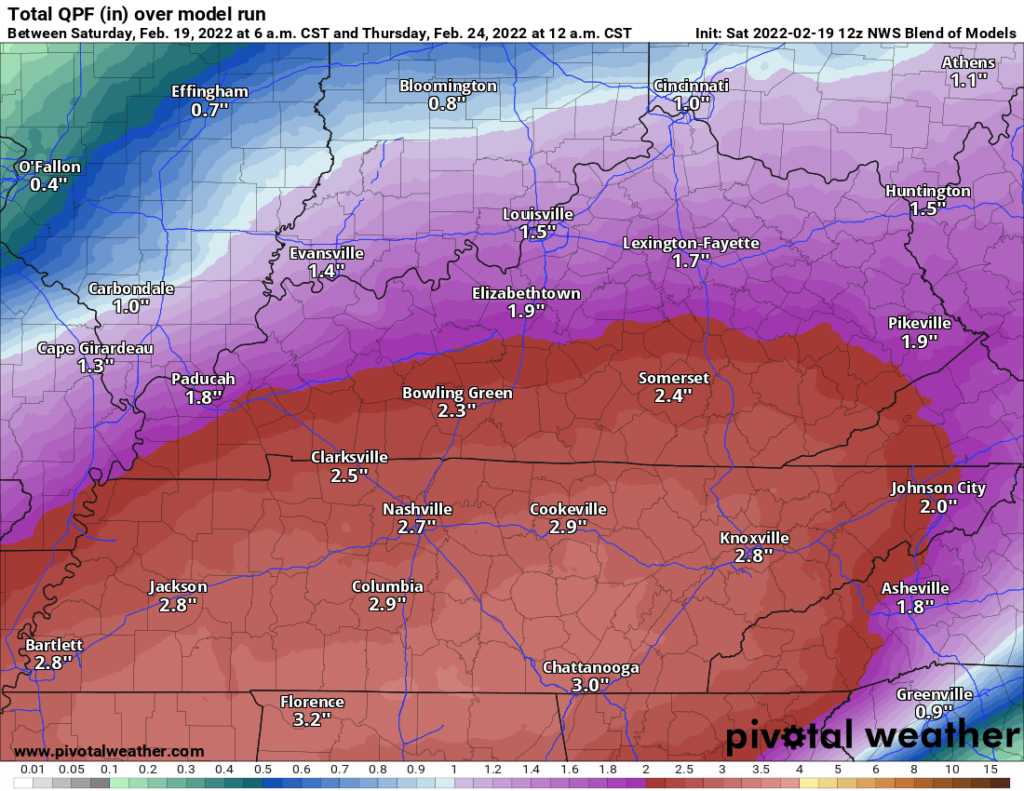 This event could exceed flash flood thresholds, especially in areas that see "training" thunderstorms, where one thunderstorm moves in and out, and is followed by another thunderstorm. Some data, like the GFS model below, shows a narrow area of Very Heavy Rainfall "training" from WSW to ENE and producing double or triple the "average" rainfall total. Notice the model has over 8″ for this very narrow area: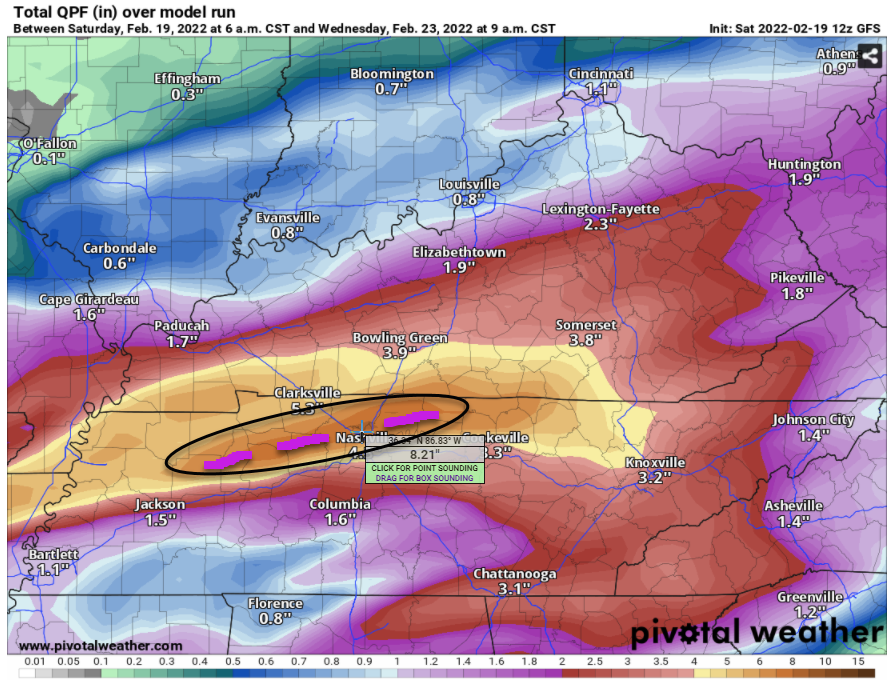 This model may be an exaggerating outlier. We'd be shocked if it had the location of heaviest rainfall exactly right but this is an alarming data trend, and there is recent precedent for exceptional rainfall rates like this.
Notice the Euro has the narrow area of heavier rain northwest of us, a lot less than the GFS.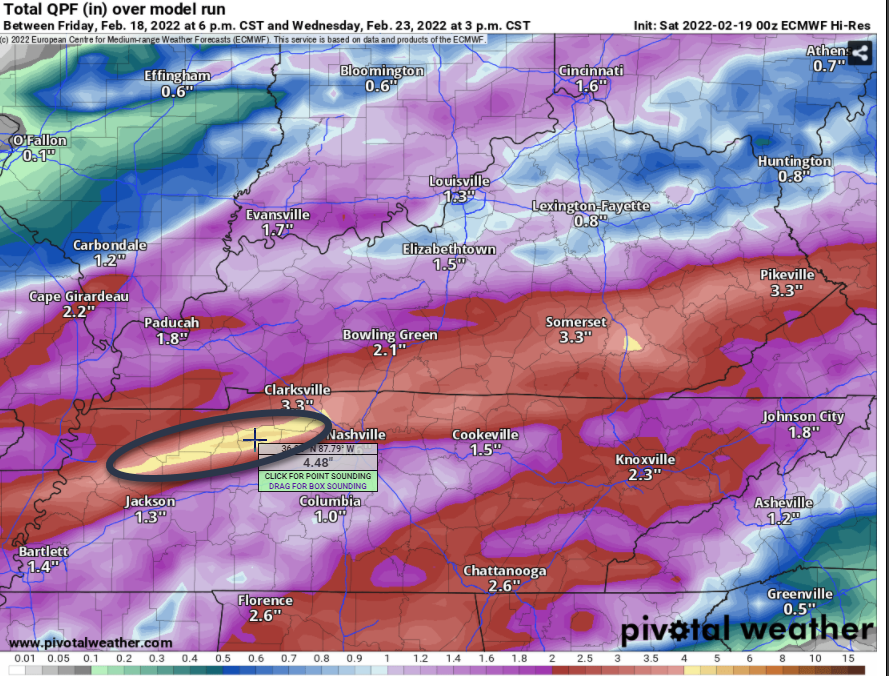 But even 4.48″ of rain here for this event would cause flash flooding.
Round 2 is expected late Wednesday night to continue through Thursday. This will be especially unwelcome because the ground will already be saturated, allowing water to rise faster. Data on rainfall rates and amounts is fuzzier than the Tuesday data. Round 2 appears it will pack slightly less water, but due to heavy rain Tuesday it may not matter. The ground will be soaked already, giving new rain nowhere to go except for places we don't want it.
We don't know your specific flood situation. If you're vulnerable to flooding, consider past times when you've flooded or been close to flooding, and ask yourself what you wish you had done beforehand. You have time this weekend to prepare. Hopefully it misses everyone, but time spent preparing won't be wasted. This isn't the last one of these we'll have this year.
Quick References:
Weather changes constantly.
Follow @NashSevereWx on Twitter for any changes to this forecast.
Live coverage during tornado and severe thunderstorm warnings:
Look good.
Support the mission.
We are 100% community supported. No ads. No subscription fees. Keep it free for everyone.