Those of you who live near fast rising creeks and streams, and near low-lying usual spot flood areas, need to spend the weekend getting ready for two potential flooding events next week (Tuesday-Wednesday & Thursday-Friday).
Even if it doesn't flood next week, flood szn is here right now and will continue into the summer, so if there's something you need to do to get ready, this weekend is the time. This probably won't be the final flood threat of the year.
OVERVIEW
WPC thinks we'll see a half a foot of rain between early Tuesday morning and Friday night next week.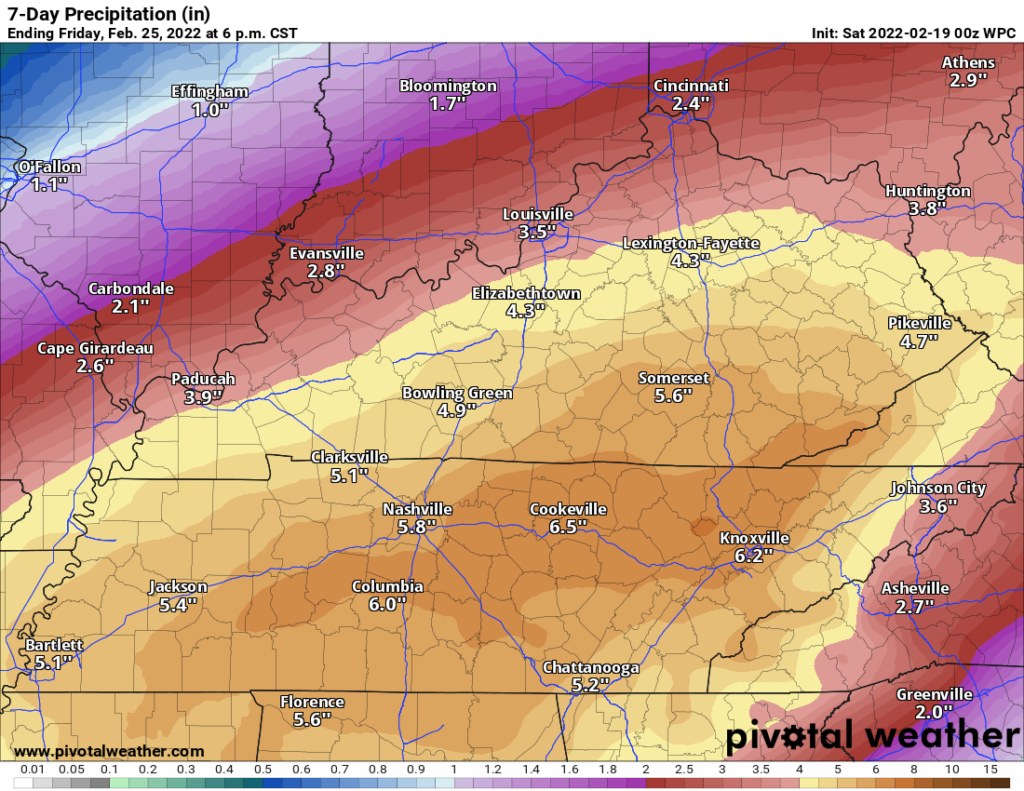 EVENT 1
The first event should begin late Monday and continue through Tuesday. Below is a GIF of four models showing between 2″ and 4″ of rain: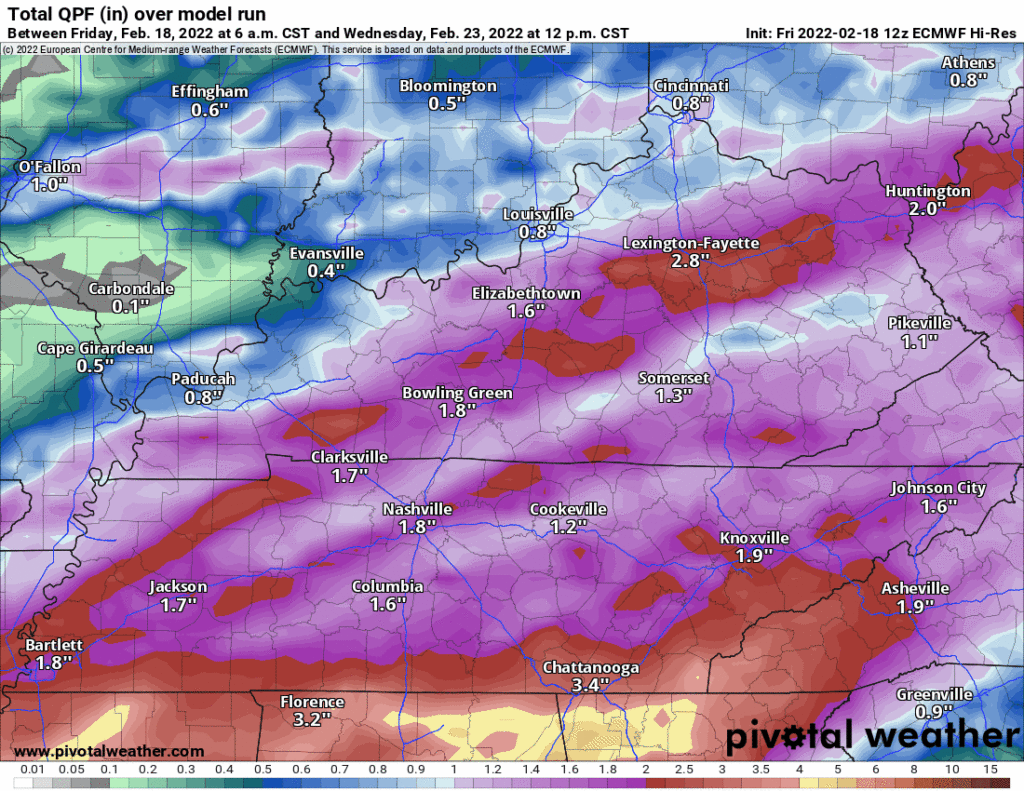 An narrow area dumping an exceptional amount of rain could set up somewhere in Middle Tennessee with this event. This is because thunderstorms (severe storms are possible but unlikely) may develop and overperform forecasts with efficient and intense rainfall production.
Flash Flooding is a concern Tuesday maybe even into Wednesday.
EVENT 2
The next event comes late Wednesday night through Thursday. The GFS model (see below) …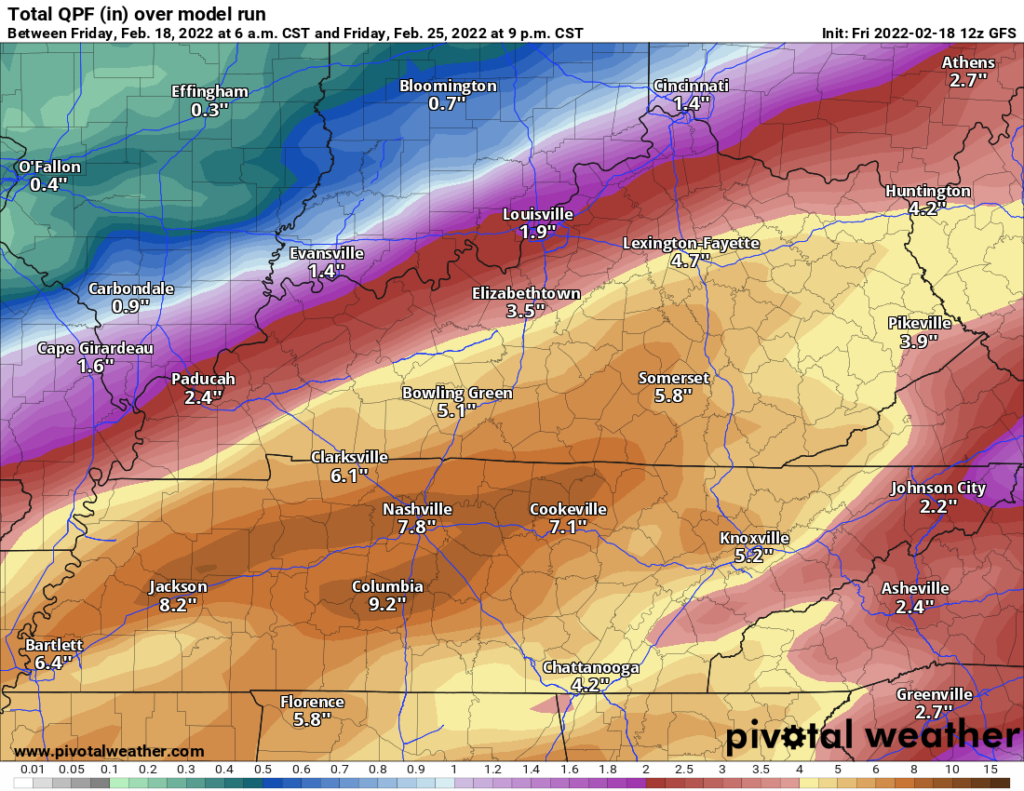 … thinks this system will put down another 6″ on top of the 3″ which would bring the total event closer to 9″ — this model is probably on the high side but this data is alarming considering Thursday rain will fall on an already saturated ground. Even if it's less than that, flooding will still be a concern.
Water management is getting ready for this. So should you.
Even if it doesn't happen, you need to be ready for flood season. It's here.
I don't know your specific situation, but you do. Think about the "last time" you flooded, or you got close to flooding, what did you wish you had done? Prep for that now.
We lost 5 people to flash flooding last year IN NASHVILLE. 2 people experiencing homelessness were lost. 3 others were vehicle related.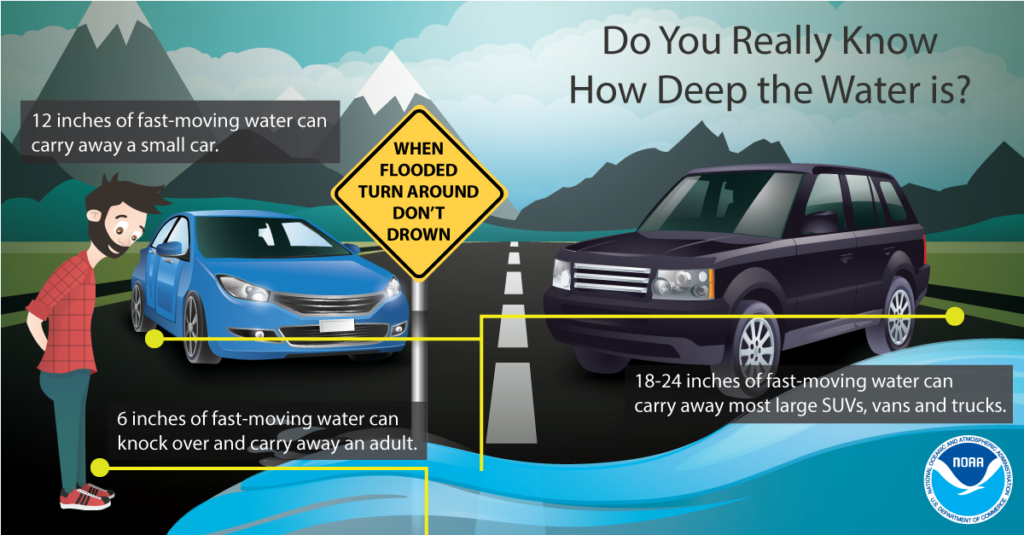 Quick References:
Weather changes constantly.
Follow @NashSevereWx on Twitter for any changes to this forecast.
Live coverage during tornado and severe thunderstorm warnings:
Look good.
Support the mission.
We are 100% community supported. No ads. No subscription fees. Keep it free for everyone.