With the approaching heavy rain that we will see today, we are currently under a Flood Watch until tonight.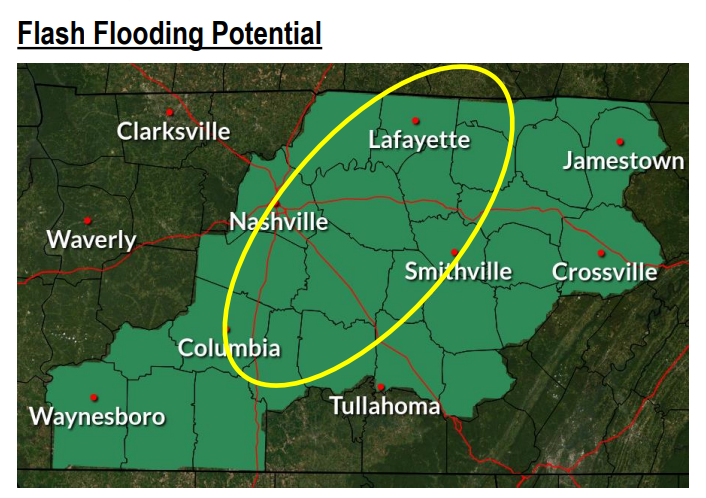 The area above highlighted in green could see 1-3 inches of rain today. The area in the yellow circle could possibly see more. This is enough rain to overflow your creeks and rivers, as well as low lying areas. Stay weather aware as well as aware of your surroundings, especially if you'll be out driving today.
Timing of the Rain
According to the HRRR, the heavier rain is expected to start moving through between 12 and 1, hanging around until 6pm. As previously mentioned, flash flooding is the biggest concern.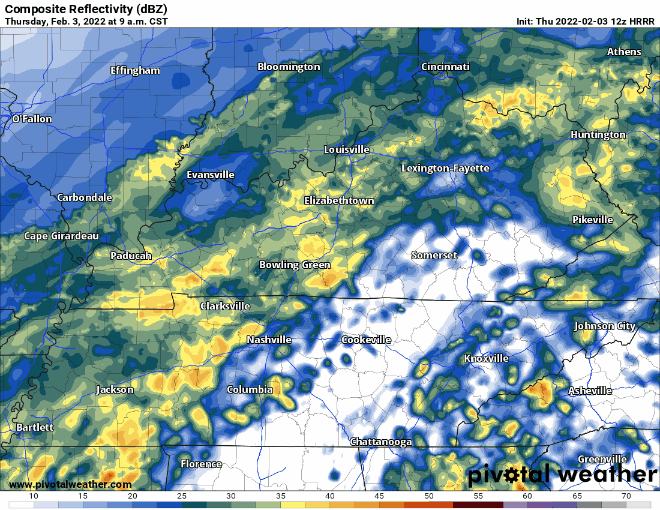 Freezing Rain Overnight
First of all, what's freezing rain? The air well over our heads will remain above freezing even after we drop below freezing at the surface. So, the water falling out of the clouds remains liquid until it hits the surface. It hits trees, power lines, fences, etc and freezes on contact. Think Flick and the triple dog dare.
As of the time of this writing (9 am), the temperature is 38°. The cold front has passed through our area, and temps dropped quickly. These temps at the surface are expected to drop below freezing tonight. If the sub-freezing temps arrive before the rain departs, the rain will begin freezing to surfaces like trees, power lines and roads. Models disagree on whether the cold air arrives before the rain departs. Thus, we may see no freezing rain. Or, we may. Two quick examples:
HRRR thinks it'll get close and fall apart before it swings through here.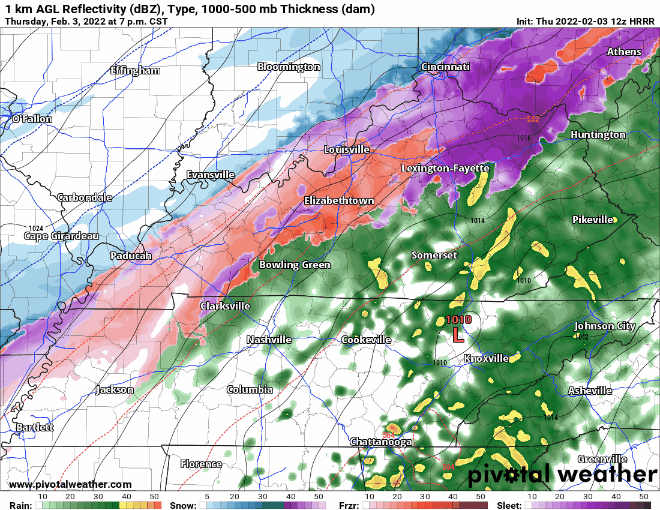 The Euro thinks freezing rain swings through here overnight tonight.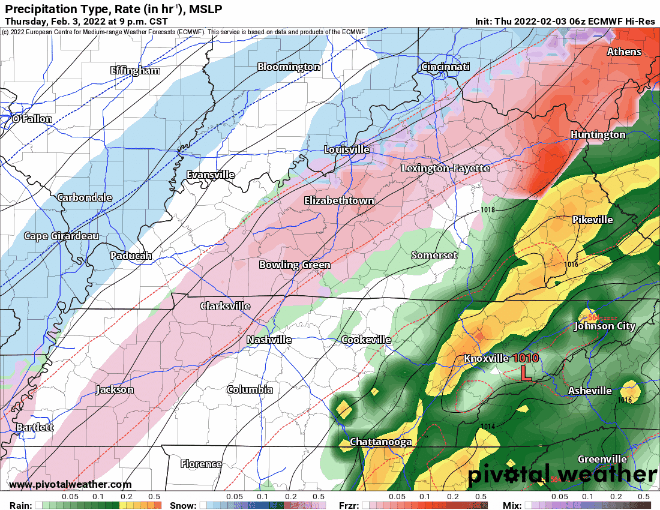 The Winter Weather Advisory stays in effect until 4am Friday morning, when we will see the precipitation clear out of our area. Here's a breakdown of the advisories around Middle TN and how much ice to possibly expect in each region.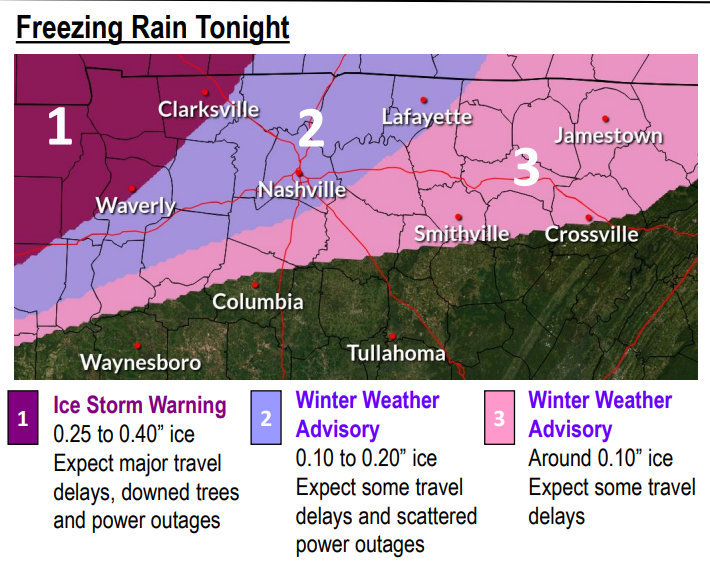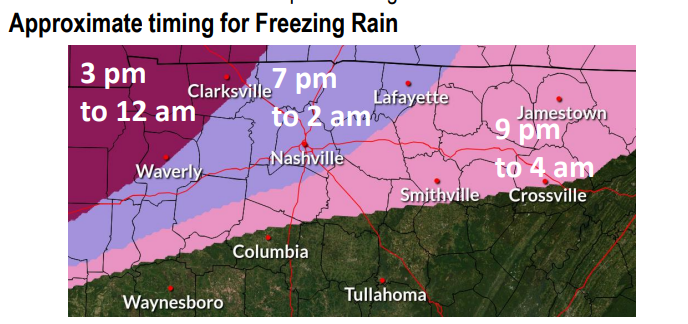 Be prepared for travel troubles Friday morning, especially on bridges and overpasses. Do not be overconfident on your speed. Pure ice is very hard to see on the roads. The road may appear wet, but do not be deceived.
We'll be over on Twitter with the latest.
Quick References:
Weather changes constantly.
Follow @NashSevereWx on Twitter for any changes to this forecast.
Live coverage during tornado and severe thunderstorm warnings:
Look good.
Support the mission.
We are 100% community supported. No ads. No subscription fees. Keep it free for everyone.