Computer models are lacking consistency. Cold stuff will definitely be falling from the sky but we don't know exactly what, where or how much. But, we have a forecast. Here we go:
A winter storm watch was issued this morning starting Saturday at 6 pm through Sunday at 6pm.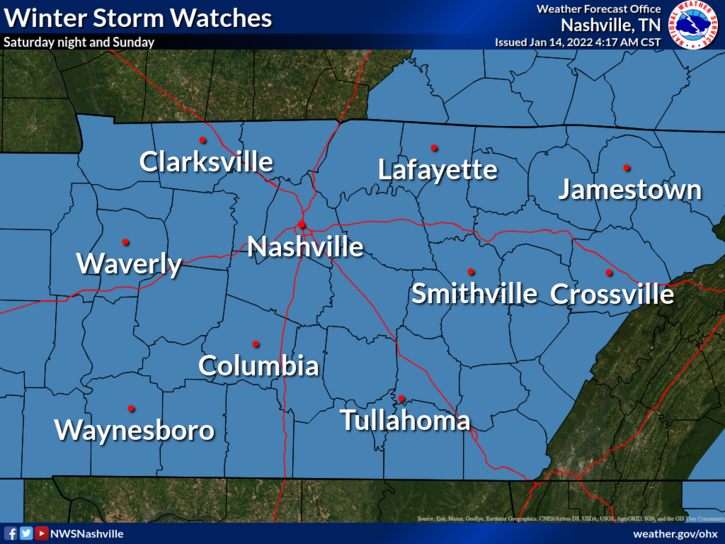 So let's dive in to today's new model runs. Starting off with what the GFS shows. Lots of rain starting early Saturday, continuing overnight into Sunday. When the temperature that night drops, the type of precipitation changes. Lots of pretty colors on the model (mixed precip). This transitions into mostly snow by the mid day Sunday, and clears out by late dinner time. Here's the visual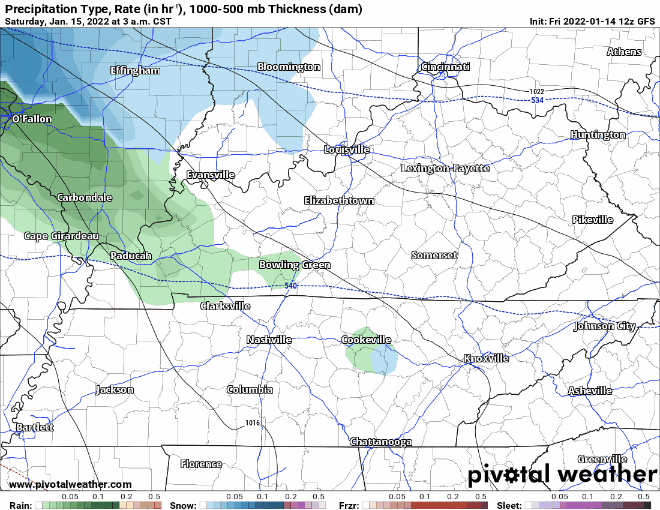 Next up we have the NAM, which shows a generally similar pattern to the GFS in a little more detail, and a smaller array of pretty colors (mixed precip). The NAM also shows the snow hanging around until later in the evening.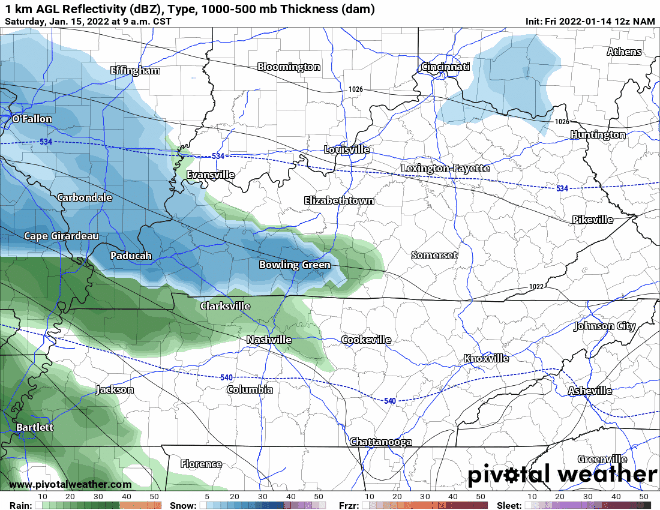 However, the HRRR seems to doubt we will even get snow. (If you have to travel Sunday, this is the model you should be rooting for.)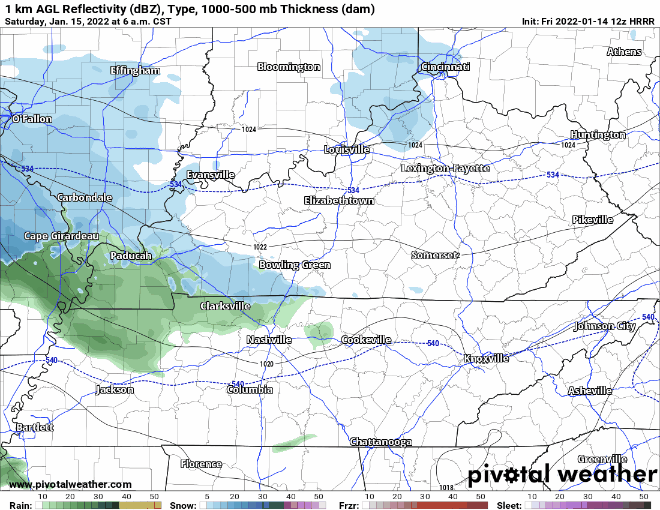 About this HRRR Run:
From Our Local NWS Office
Our local NWS meteorologists are taking in this model info and much more and kneading it into a forecast, albeit a difficult one. Here's where they are as of 11:00 am Friday.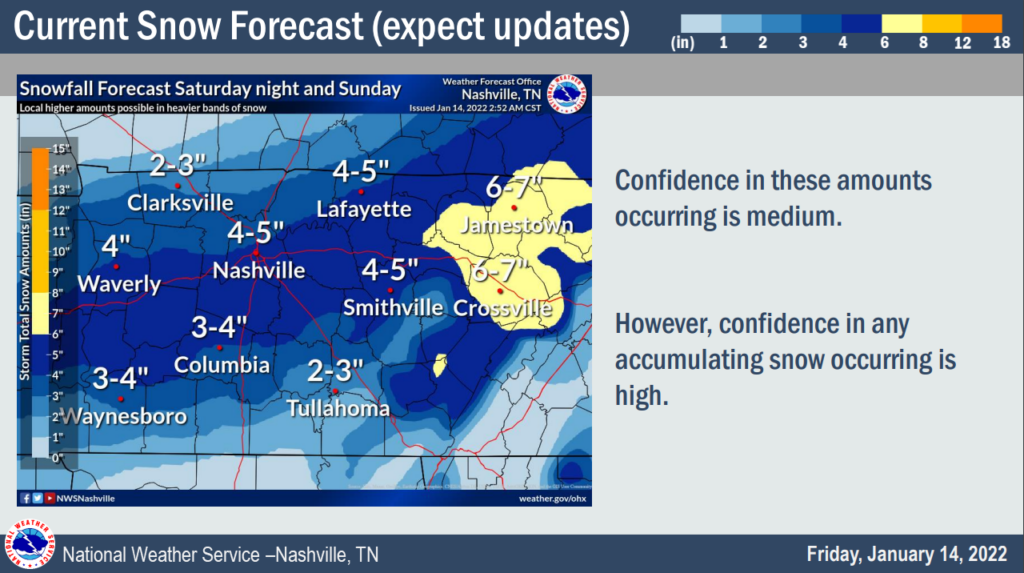 They believe the most likely scenario is that a band of heavier snow sets up around the I-40 corridor and produces 3-5 inches of snow in our two counties. However, notice the confidence they have in this outcome is "medium." That's okay. Nothing wrong with that. So, why medium?
The last two snow events in some ways were slam dunks for us setup-wise. We had very cold temperatures present, and there was relatively high confidence that accumulating snowfall would impact us. This system is different. This is more of a borderline event temperature-wise combined with model disagreement on the track of the system itself. It's a recipe for an ever evolving forecast.
In these cases, we have to prepare ourselves emotionally for the scenario where we get snowfall totals that are far less than current forecast maps. Maybe something like this: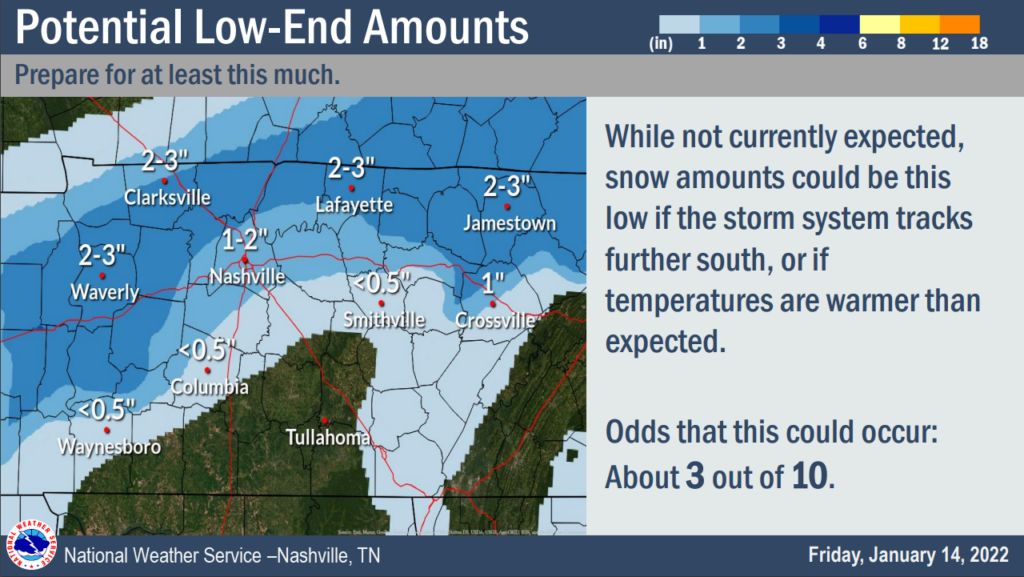 Maybe the system sets up over us for much longer and the snow totals go higher than currently forecast. There's just not enough data currently to make that determination at this point.
Summary/Preparation/Travel
So, there could be major travel impacts if the current forecast comes to fruition. Keep in mind that these timings and locations can and will change. Stay weather aware, and stay tuned for updated information. Now would be a great time to start preparing for this system. This graphic shows what to keep in your car if you have to travel, but these things would be helpful in your home as well.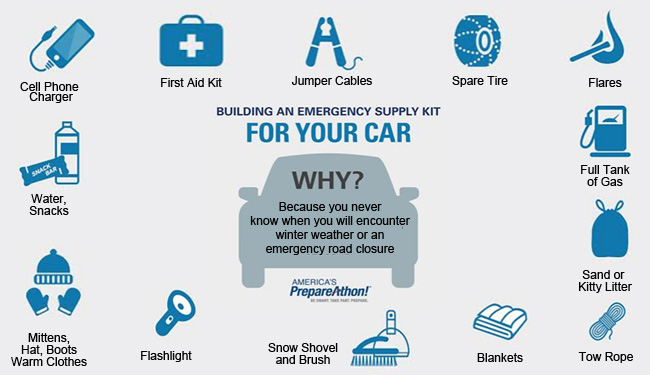 People new to winter weather, or anyone who needs a refresher, the NWS has many resources. You can click through all of their information here: https://www.weather.gov/safety/winter
Quick References:
Weather changes constantly.
Follow @NashSevereWx on Twitter for any changes to this forecast.
Live coverage during tornado and severe thunderstorm warnings:
Look good.
Support the mission.
We are 100% community supported. No ads. No subscription fees. Keep it free for everyone.