NEW YEAR'S DAY RECAP
Instability (not enough) – shear (way too much) combo was off today. Storms rotated and we had cause for the one tornado warning in west Williamson County, but by the time that storm got to the Will Co line it lost concerning tight rotation. We think Ned's cap hung on just long to keep storms from exploding over 20kft, so we escaped New Year's Day unscathed.
It was our warmest New Year's Day since records began in 1871. 78° broke 77° set in 1952.
OVERNIGHT
More rain will file in tonight which might push a few creeks and streams over their limits. Widespread flash flooding not expected. We will let you know if a flood advisory is issued. Lightning possible but don't worry about severe weather — that threat is over.
Temps are gradually falling. Check out the slide from tonight into Monday morning: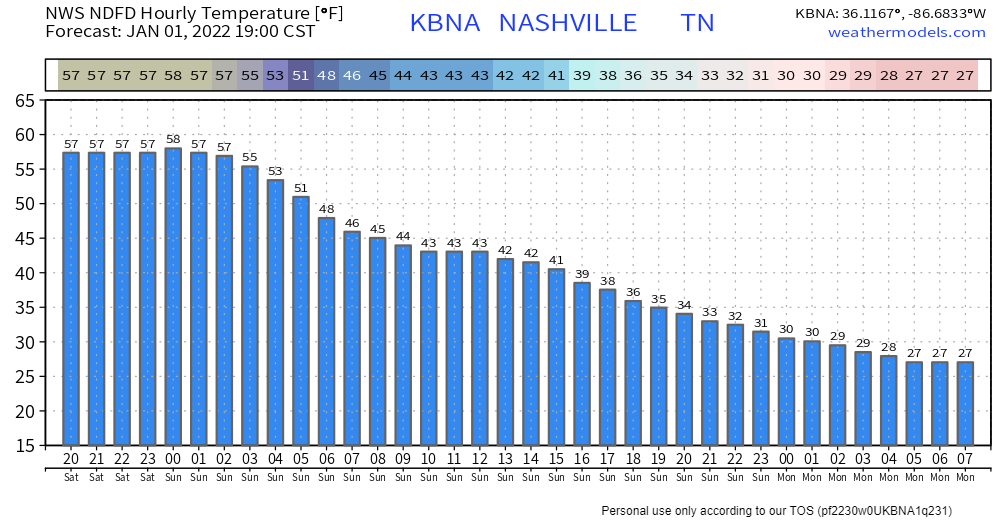 SNOW
Sunday afternoon a disturbance should bring precip, probably rain changing to snow.
Rain changing to snow is the opinion of the 0z HRRR model. Changeover around 1-2 PM, all snow by 3 PM, and continuing for several hours — feels like this model is overdoing it — other models show less, but behold here it is:
Earlier models also show rain to snow. The 18z NAM4 model is one. It thinks light rain will begin around 2-3 PM, then change to snow as it gets dark: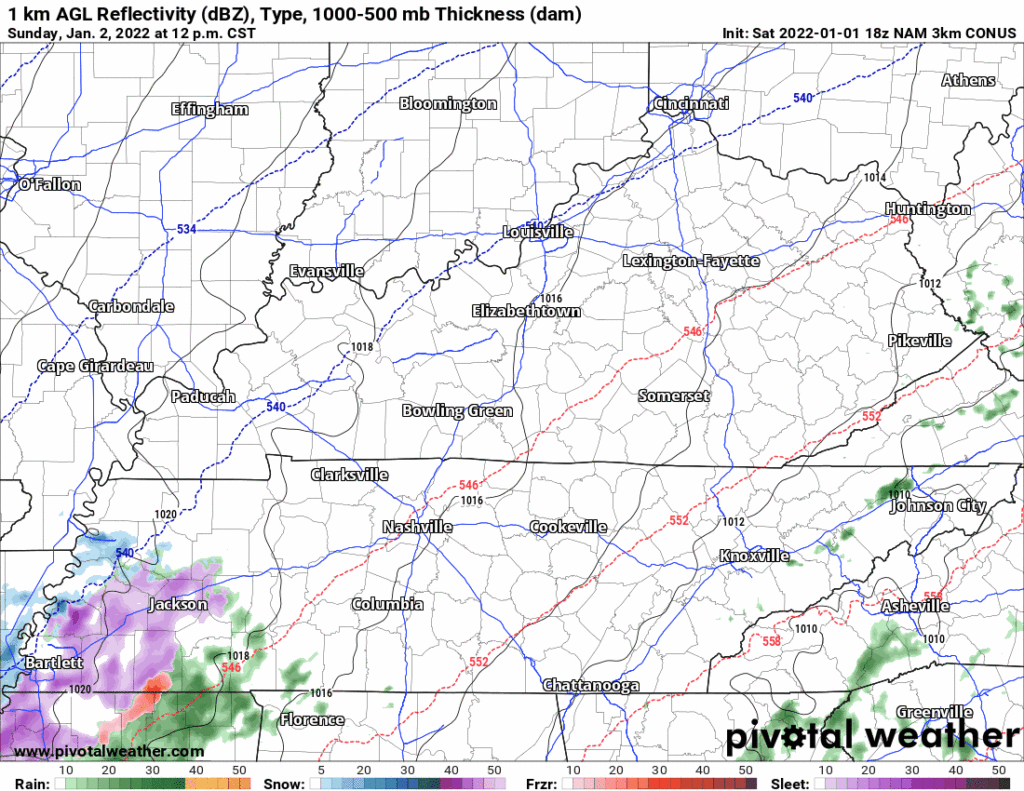 However, there is no consensus about timing, or about whether it'll snow at all. Brady Bunch HREF data has believers and scoffers: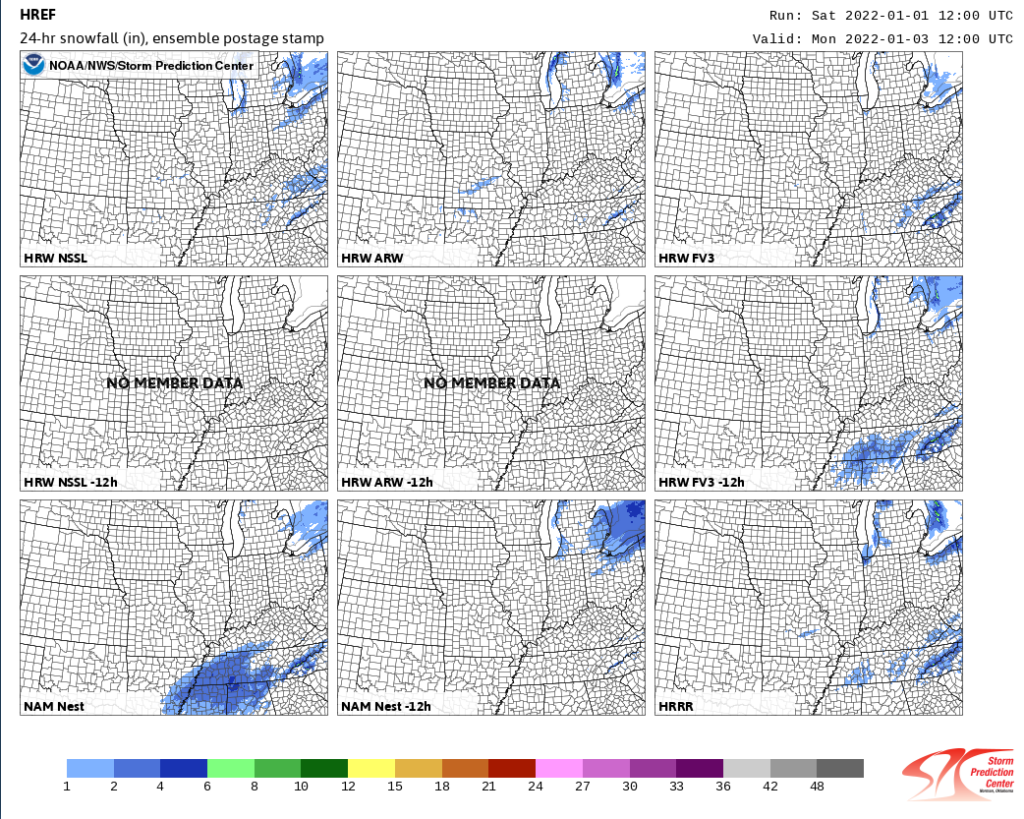 Snow is often nonsense but models have hung onto the idea and it makes sense that we can get snow with a low sitting off to our southeast, the Euro illustrates:
We do not expect accumulation. Much of the precip may fall as rain or a wintry mix. Any snow we get would meet a melty fate. Our ground is super warm, we just had a record high today, and we've had several consecutive days of above average temps. So flakes will likely splat, melt. Even the supersnowy HRRR model doesn't think surface temps will drop to 32° until the snow is ending. Splat:Melt.
You may be wondering how it can snow with above freezing temps. The answer is it'll be above freezing on the ground, but temps aloft will be way below freezing. So it should fall, splat, and melt.
The only way I could see "accumulation" would be if the snow falls really, really hard, and supercools grassy areas so it can "stick" a while. Snowfall rates that high are unlikely, but possible.
We do not anticipate travel problems.
Temps will dip below freezing probably during the Yellowstone season finale (9 PM or so). The low temp will drop to mid 20°s Monday morning. Anything left wet overnight Sunday into early Monday morning may freeze — bridges, overpasses, elevated surfaces — but that assumes it's still wet. A lot of this water will runoff and/or get pushed off by a cold north wind blowing 10-15 MPH.
Wind chills will be just above freezing during the Titans game, dropping into the teens by Monday morning.
I also would not be surprised if it's just a few flakes. Prep for cold, rain, and snow if you're going to the game against Miami.
After that, things quiet down.
Finally let me say thanks to all your kind messages and thank you for your financial support. We see every gift, we read every message, we just can't personally thank you like we want to. We are exhausted. You encourage us. You enable us to keep this about you, and not about advertisers.