The warm front never got here today. This eliminated the severe weather threat. Thursday will be quiet. Most of the day Friday should be quiet. Next event incoming Friday night. Let's talk about it. It's kinda meh, maybe.
Below is the SPC outlook indicating a 15% probability of hail and/or tornado and/or damaging straight line winds within 25 miles of you Friday night.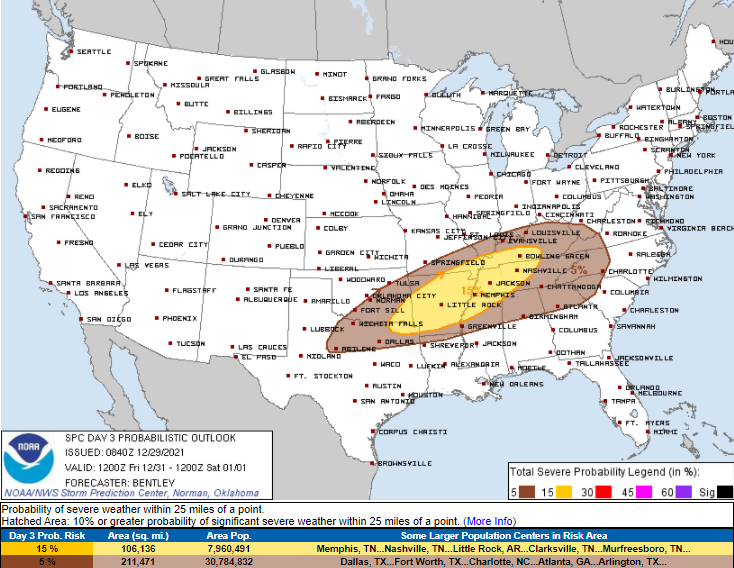 Yes, this is New Year's Eve, you have plans, you want specific timing. But specific timing is unclear.
The 0z HRRR model doesn't even have storms in West Tennessee by 6 PM (which is where they'll be coming from), so we think the above severe weather outlook is for storms rolling in here very late Friday night or into the wee early morning hours Saturday which is Not Convenient.
Other models give some idea on timing and severity and frankly the models are a bit of a mess. I'm not yet "sold" on this event.
The Euro has storms arriving Friday around 9 PM to midnight but the Euro is a "global model" and lacks the spatial and timing resolution that gives forecaster confidence. The Euro's take on severity shows low-end tornado ingredients in place, but it stretches the storms out kinda parallel to the TN/KY line which makes me wonder whether this event could miss us. The last two runs of the Euro, though, have storms locally, but only briefly, with most of the activity north.
The NAM4 model is higher res but has a spotty track record. It too has this idea that all the rain and storms will pass north of us, with maybe a little shower.
All that said, it is too early to draw conclusions. I'm interested in the next two runs of the HRRR because they will have this event in range. We'll have to wait for the morning for that.
So NYE might be OK? We'll have to wait and see.
Our atmosphere "recovers" which means it recharges for Saturday, and it'll try to storm again. This looks like the worse of the two events.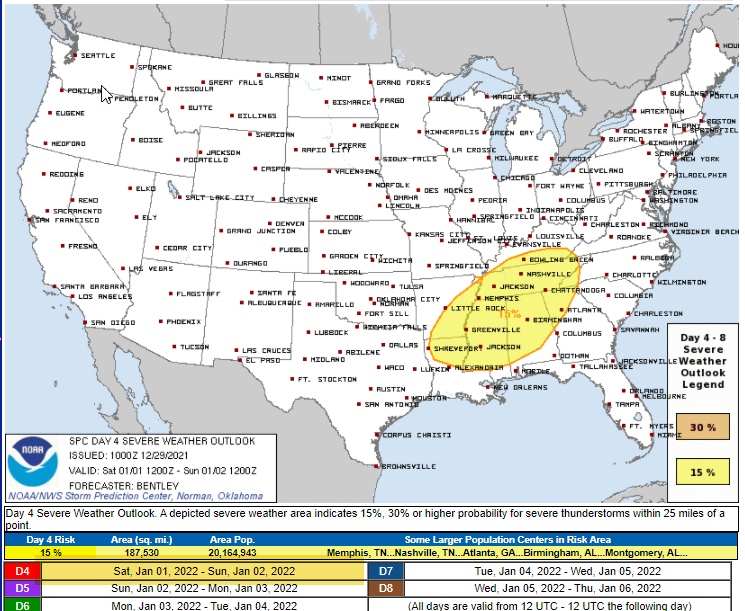 Both GFS and Euro models think another line of storms will form and race through late Saturday afternoon or early Saturday night. These models agree that there will be just enough storm fuel and plenty of shear to rotate storms inside the line, which could produce a brief, spin up tornado, but more likely damaging winds.
The cumulative effect of all this rain may lead to flooding. 2″ to 3″ total could cause issues along shallow, fast rising creeks, but for now flooding does not look like a widespread concern.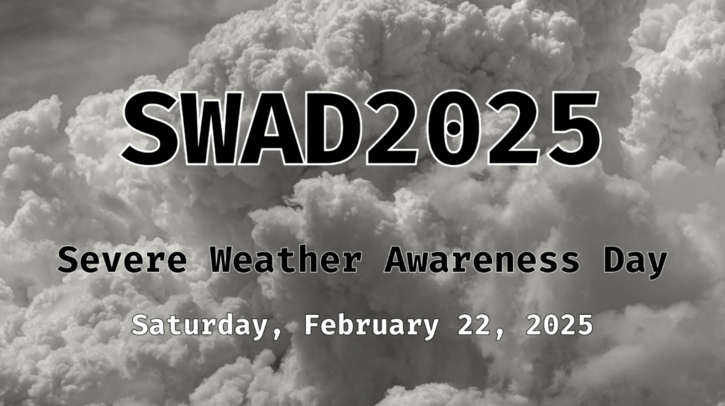 Rain/Storms end Saturday night, then a frigid airmass will race in. You'll start to feel it Saturday night. Sunday morning we'll be near freezing with a high under 40°. Below is a wind chill GIF from Saturday night to noon Monday, and yes, that's a 22° wind chill at noon awaiting Miami.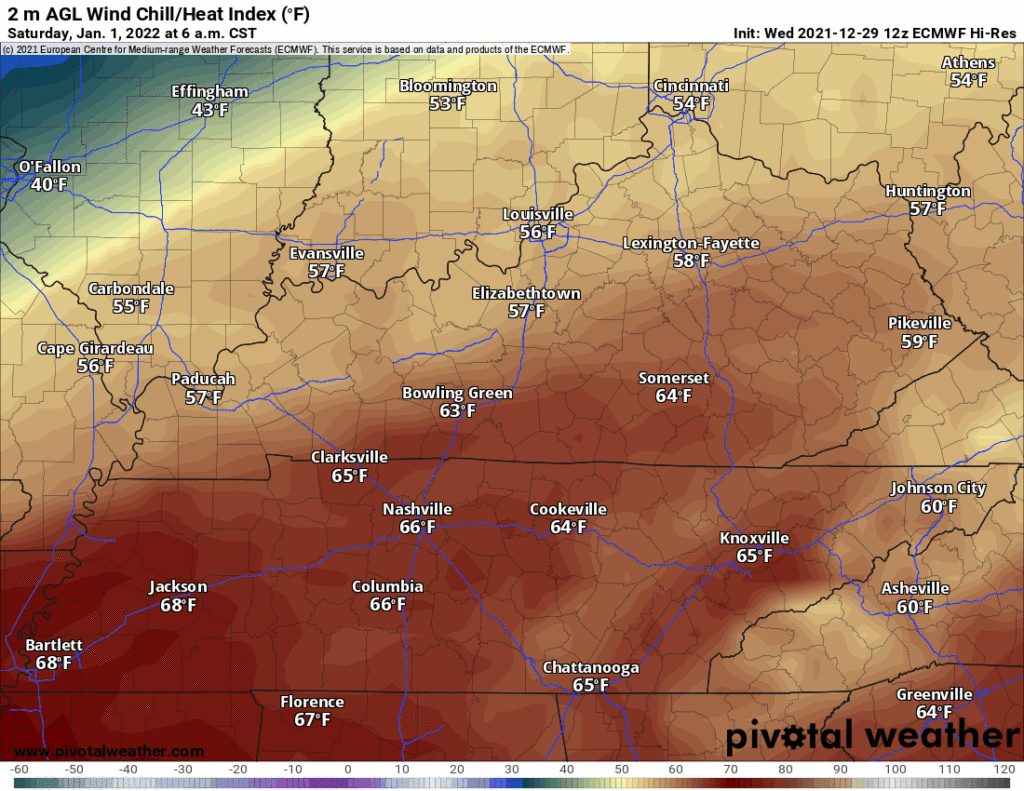 Euro model thinks on Sunday light snow will pass way north of Middle Tennessee, the GFS has it a little closer, but there is no expectation for local accumulation. Suppose a few flakes may try and squeeze out but these supercold airmasses are also superdry. Do not expect anything. Anything that might fall should melt immediately on contact.
At this time we aren'`t forecasting any accumulation of snow, as most of the moisture will have departed by the time the freezing temperatures arrive.

NWS-Nashville Area Forecast Discussion 12/29/21.
Temps will go from a high of 73° Saturday afternoon to a low of 21° sunrise Monday, that's a fifty-two degree swing in less than 48 hours.
More tomorrow.