The warm temps are gone, and the cold blast is here. Highs in the low 40's today. Temps will dip into the high 20's overnight. Mother nature has decided it's December again.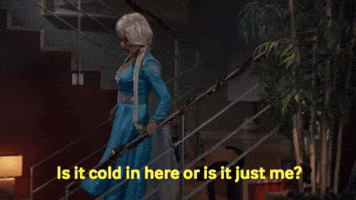 If you enjoy these cold temps, enjoy them while they last. Temps climb all week. 50's through Thursday, but then mid 60's over the weekend. Christmas is supposed to be warm, right?
HRRR is showing dry weather for us today. This should be the trend most of the week. No rain is expected through Thursday. There is a low chance of rain Friday or Saturday. This is super iffy. If it does shower on Christmas, it will be rain and not snow. Thank 60 degree temps for that.