It'll be a rainy start to our Friday, but the meat of this system will be out of here by early afternoon. Following that, we will see some scattered showers throughout the day – nothing severe and the flood threat is low. Instability is present, so one or two stronger thunderstorms are possible. The biggest threat in this case would be lightning or strong winds.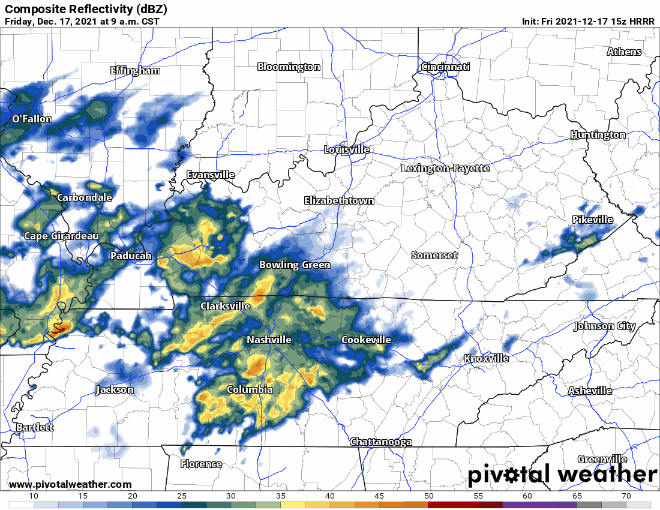 The rain should be pushed to our northwest by later this evening, until tomorrow when it pushes back down through our area. It will weaken significantly with the movement of a cold front, but we will receive some showers. Same deal as today, nothing severe is expected but we could get some rumbles of thunder, especially in the morning.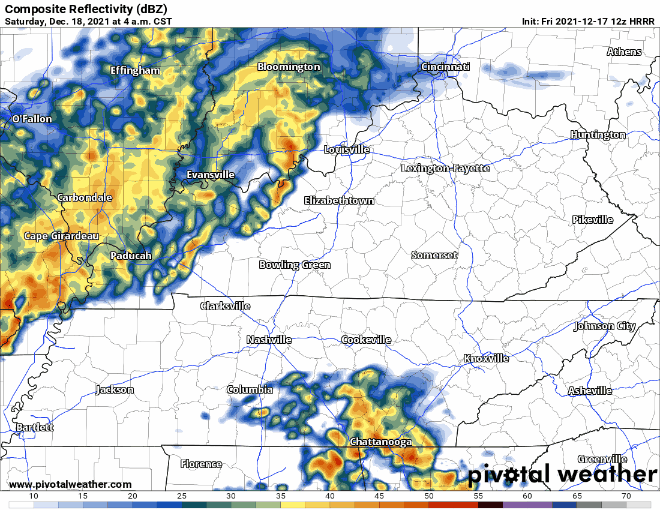 By late tomorrow night, the rain should be completely pushed out and we'll be left with some cooler temperatures. Overnight low temps will drop into the December-appropriate 20s and 30s, just in time to get us in the holiday spirit.