Clear skies today with temps about 15° above average. Not much different tomorrow. Cloud cover tomorrow will keep temps much the same.
It's going to get even warmer later this week.
Showers still in the forecast beginning Thursday. Euro model likes our chances of on/off rain showers starting Thursday afternoon through Friday morning.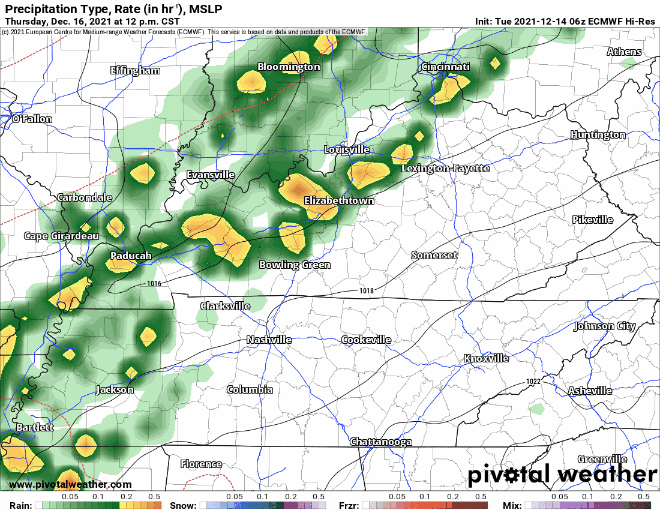 Isolated thunderstorms are possible. Lightning only, though — don't worry, severe weather is not expected. Most will see just probably only occasional heavy downpours. Here's forecasted accumulation per NWS: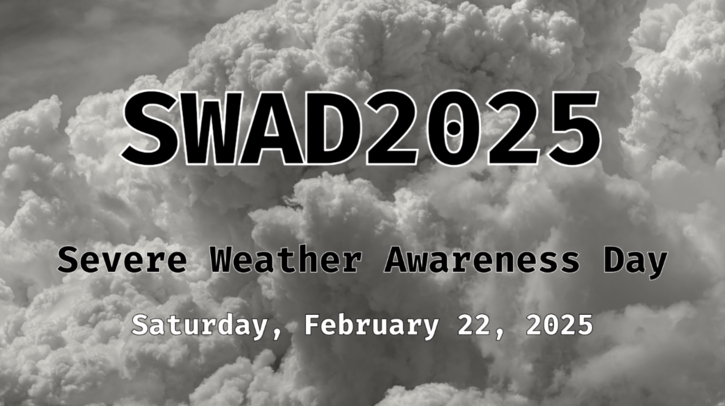 There's a chance for flash flooding. WPC is giving our area a 5-10% probability of excessive rainfall leading to rapid onset flooding (Thursday through Thursday night) within 25 miles of you. NWS-Nashville says "we're watching this event," which is them low key wondering if there could be a flood event somewhere. This concern has to do with a stationary front expected to set up somewhere around/near Middle Tennessee. Heavier rain may be a problem along that boundary. But models aren't sure where it'll end up. So, 5% to 10% probability of flash flooding within 25 miles of you states this risk best.
May see showers off and on Friday, too. Then another rain period early Saturday morning through the lunch hour. Models again disagree on timing and amounts.
Editor's Rant: There's a fuzzy probability chance of precip early next week. This the time of year where some rain could transition to snow if the precip times in exactly right, just before sunrise when temps are coldest; however, such perfect timing is rare, and any flakes would splat:melt, without consequence. Crap apps frequently post only a snowflake icon for this potential. Do not be deceived. Rain is the overwhelming most likely precip type, but sure, go ahead and only put up the flake clip art.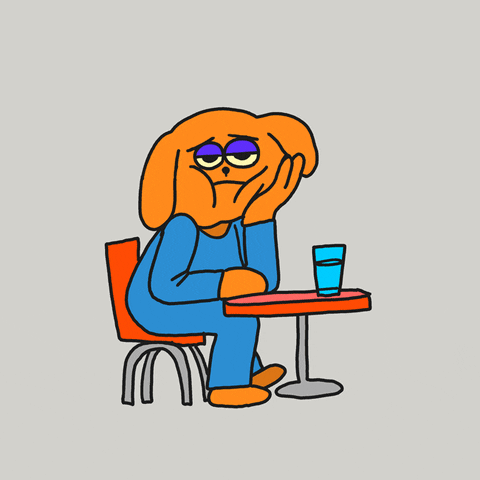 Real snow events can happen here, but this isn't one of them.