NWS-Nashville has teams in the field again today. They are surveying damage, distinguishing straight line wind events from tornadoes, and rating tornadoes on the EF scale. They've counted 7 tornadoes in Middle Tennessee from Saturday morning. We think that number will probably be higher. Tornado surveys will probably not conclude until Tuesday. We will bring you that information as it comes in.
---
Some got frost this morning. Temps are on the up and up. Still expecting wind chills around freezing in the overnight tonight. Shouldn't drop to that point again in the next few days. Highs today right around 60. See warm-up in action below: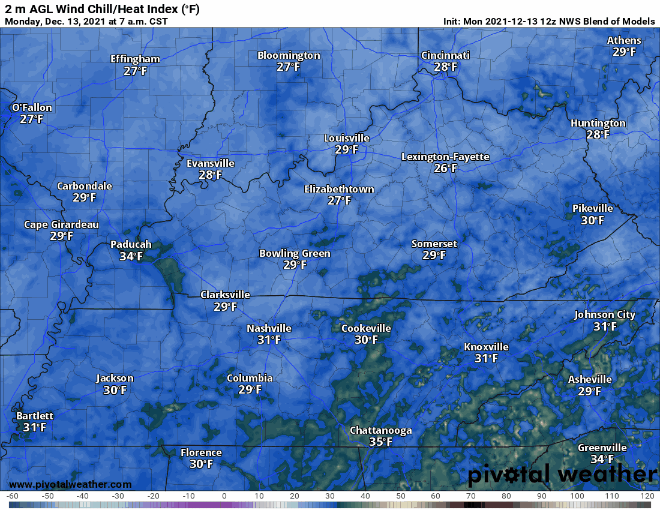 Warming trend through Wednesday, then a cold front. With it, slightly cooler temps, and more rain. Best guess ETA this far out is sometime Thursday afternoon. Scattered showers, no severe weather.
Looking right now like this wet pattern will last through the weekend. Forecast details and confidence will improve as the time gets closer. Here are the GFS's thoughts: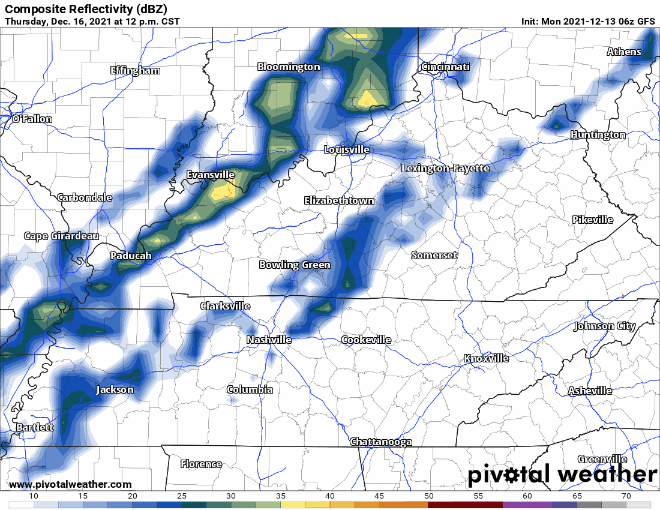 Models think the heaviest rain will be NW of us, in the area hardest hit by the tornado outbreak last Saturday morning. Currently there is no indication at all of severe weather. Looks like just rain.