NWS-Nashville is out surveying storm damage. Yesterday they rated the Dickson tornado EF-2, entire path length not yet determined. Early this morning they rated the Kingston Springs tornado EF-2, 125 MPH maximum wind, 400 yards wide, 10.5 miles long, 1 injury. Surveys will continue today. We will tweet updated information.
---
Today's chilly temps won't hang around long. We warm back up to nearly 70 degrees by Wednesday.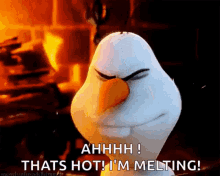 It's Freezing Fog Szn
NWS-Nashville was concerned about it this morning. It's possible again Monday morning.
A layer of fog with subfreezing temps can create a thin layer of black ice. This is usually a problem in the early morning, around sunrise, and often develops on bridges and overpasses.
Vietnam Veterans Blvd is particularly vulnerable.
If temps are below freezing and you see fog, slow down, plan for ice.
Late Week Rain
Looks like Thursday. A cold front will make its way across the region bringing showers with it. A very rough ETA is Thursday afternoon. We're really far out from this so that is likely to change. See the GFS below: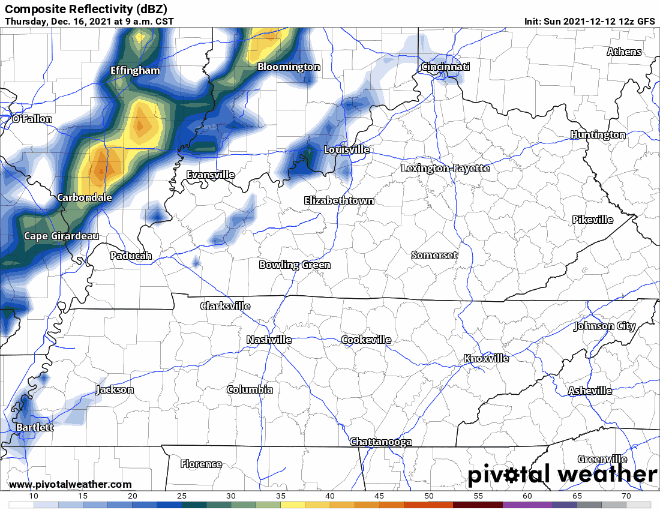 No severe weather is expected with this front. I know seeing this line moving through may look eerily familiar to a lot of us, but there is no need to worry. The atmosphere is not going to be primed for storms.
"No hazardous weather is expected for at least the next 7 days" – NWS Nashville. We love to hear it.
Rain may extend into Friday and perhaps into the weekend. Models are unclear.