We could hit 70 today. Usually not a good thing in December.
HRRR is showing scattered thunderstorms possible today, into tonight, but none of that has a severe concern.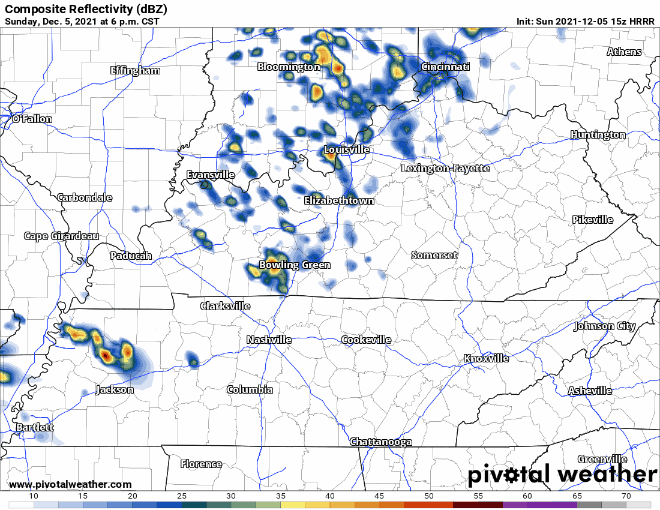 After midnight, rain will intensify.
Around 5 AM Monday (stay connected for ETA changes), a main squall line will cross us. This line could contain damaging straight line winds, maybe even a tornado.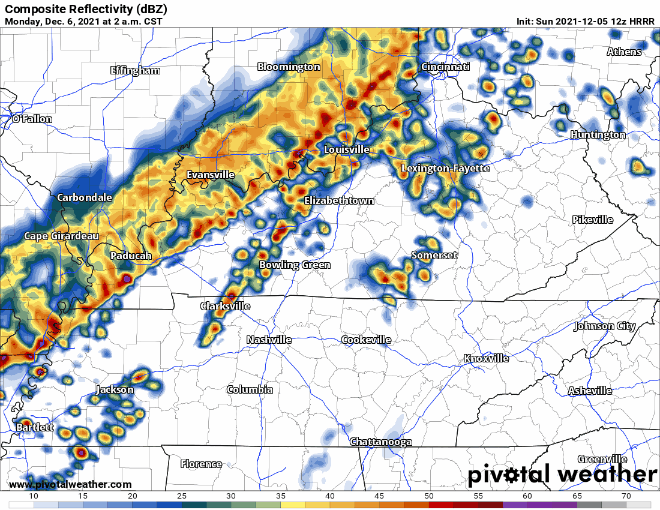 Key storm ingredients are shear and helicity (potential for a storm to rotate). There will be plenty of shear/helicity for damaging winds and tornado. But another essential ingredient, instability/CAPE (thunderstorm fuel) should be almost missing, if not missing completely. Without CAPE, you can't make tornado, and there may not be any CAPE left for the line to tap when it gets here.
The probability of damaging straight line winds within 25 miles of you is 15%.
The probability of a tornado within 25 miles of you is 2%. This is a very low chance. SPC issued it because a tornado is possible in the event the line finds just enough CAPE to spin up a brief, relatively weak (all tornadoes are dangerous) tornado.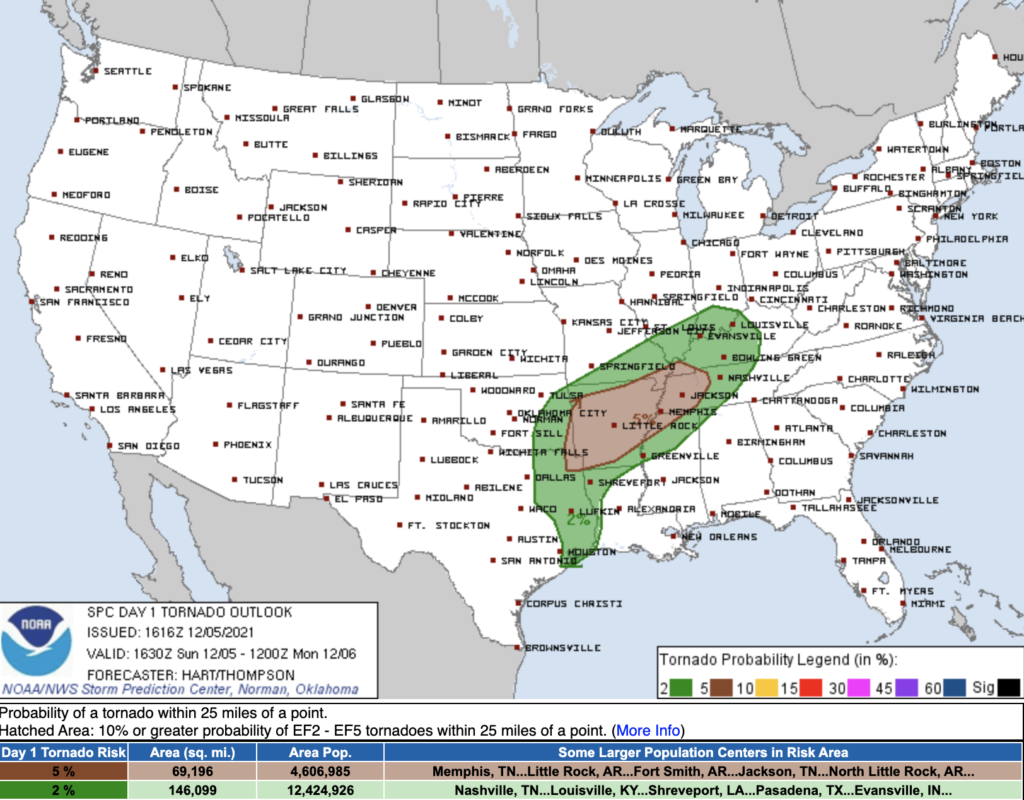 If a tornado were to occur during the squall line portion of the event, (again unlikely due to the lack of instability/CAPE) it would likely be short lived and low intensity. These are often difficult to detect on radar. Lead time (the amount of time that passes between a tornado warning and the tornado itself) is often very little in these events. If a warning is issued, act fast, get to safety.
Be comforted that this is a low probability event. Usually, what happens is just a lot of wind and rain, nothing else. But tornadoes can form in these lines. Almost all of them are small, brief, and of little consequence as long as you do not leave yourself vulnerable.
Have a way to receive a warning during these early morning hours. Get a NOAA Weather Radio and a wake me up app (like StormWatchPlus) and set it up today. You will need one anyway, for future events, get it today.
The rain will be heavy, but no flooding concerns other than brief ponding in mostly urban areas in the usual spots.
Rain should end before lunch. The temp will drop steadily through the day Monday. Wind chills will fall through the 30s Monday night, bottoming out at 22 early Tuesday morning. We'll steadily warm through the week, then maybe do another storm event next Saturday.